The Truth About Emma Stone's Pregnancy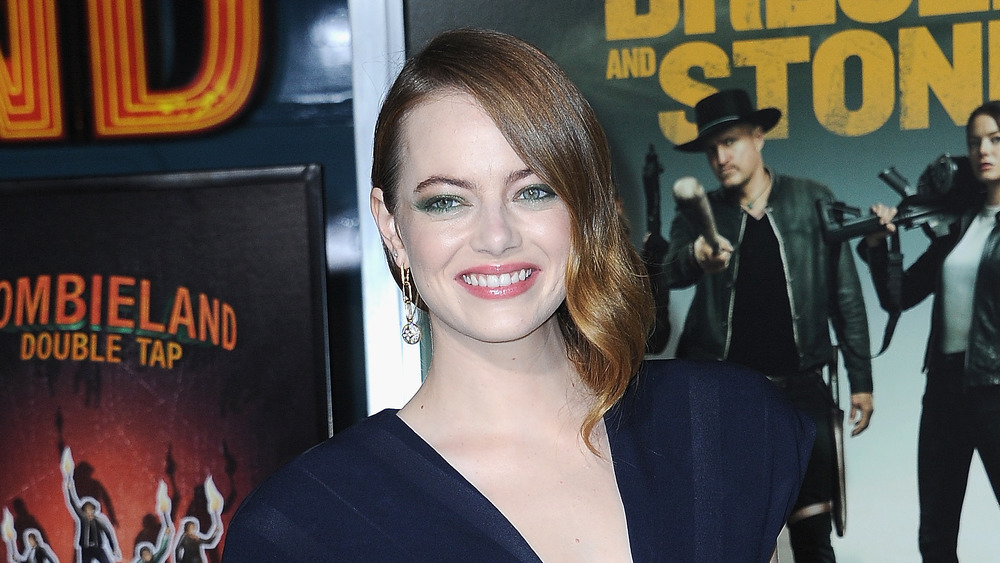 Albert L. Ortega/Getty Images
What's that popular saying? "New year, new me"? Well, for actress Emma Stone, it's more like, new year, new baby. Yep, you read that correctly: Stone is pregnant. The La La Land star is expecting her first child with husband Dave McCary, according to People. A source confirmed the news to the magazine in early January 2021.
While digesting this big news, a few questions may come to mind: Wait, Stone is married? And double wait, she's dating someone who's not her former Amazing Spider-Man co-star Andrew Garfield? For those who are just getting up to speed, don't worry, it's not your fault — Stone tends to keep her personal life incredibly under-wraps. And even that feels like an understatement.
So, here's the SparkNotes version of Stone's latest life updates. In December 2019, the Easy A alum got engaged to McCary, who's a segment director on Saturday Night Live. They announced the exciting news with a simultaneously simple-yet-glam Instagram selfie showing off the giant ring. Then, the pair quietly tied the knot at some point in 2020, possibly September. They first began dating in the fall of 2017, per Us Weekly.
Phew! So now that that's out of the way, let's take a look at what we know about Stone's baby-to-be, including more details about the child's soon-to-be father.
Emma Stone and husband Dave McCary bring out the best in one another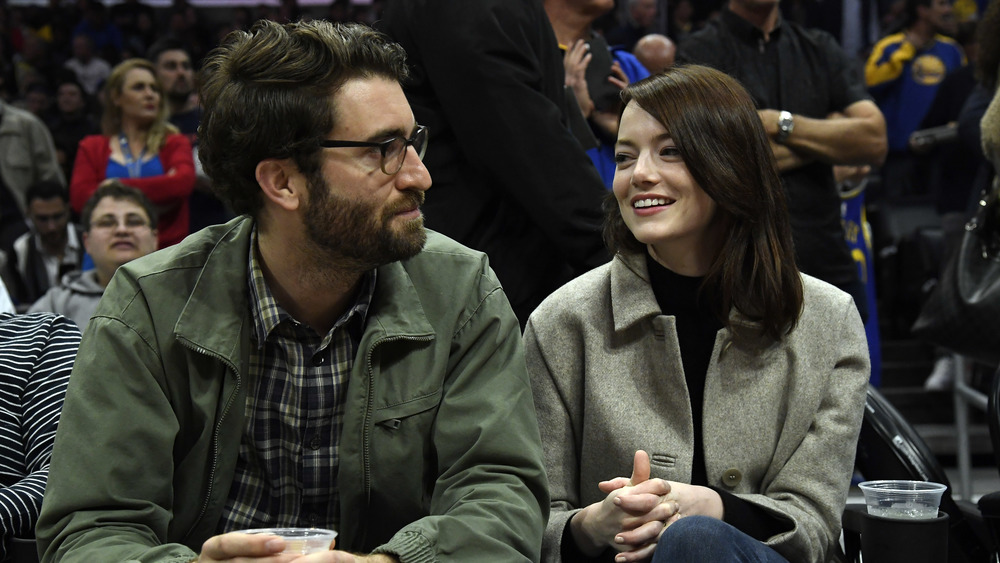 Kevork Djansezian/Getty Images
Don't mistake Emma Stone's desire for privacy for anything more than that — it doesn't mean her relationship is on the rocks or she's hiding some big dark secret. It's not like her husband secretly transforms into an ogre at night like Fiona from Shrek (or, uh, at least not that we know of). Instead, it sounds like Dave McCary brings out the best in Stone.
"She is professional in every way, very talented and focused on her work, and Dave respects that," a source told People in 2019. "He totally supports her and is unselfish in his desire for her success. Those are great qualities in a man for someone like Emma. She is impressed by his talent and respects him immensely."
That strong balance of support and respect sounds like something that'll come in handy as Stone and McCary become parents. An insider spilled to Us Weekly, "She seems very happy and very excited about becoming a mother — she's constantly oohing and cooing. She looks great, she looks healthy, she's glowing." The same person added, "She's been keeping up with friends and work lately, she's always staying active and gets her daily exercise in."
It's actually while Stone was "staying active" in late December 2020 that Daily Mail snapped some baby bump photos — only adding to fans' excitement about this majorly thrilling news. Congrats to these two!