The Truth About Justin Bieber's Relationship With Hillsong Church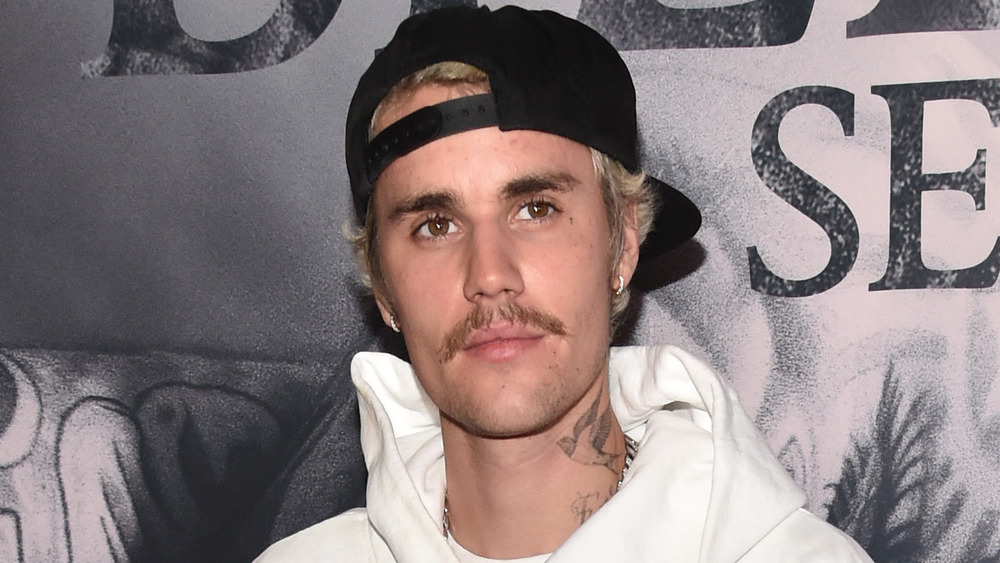 Alberto E. Rodriguez/Getty Images
Justin Bieber is making headlines, and it's not because of his music. The Grammy award-winning singer took to Instagram in January 2020 to clear up rumors about his connection to Hillsong Church, the Christian mega-church known for its massive celebrity following. Bieber posted on his Instagram Story, seemingly hoping to squash rumors that he was planning on taking over the popular church after his former friend, Pastor Carl Lentz, was fired in November 2020 amid a "revelation of moral failures," per Vanity Fair. 
Bieber's post read (via Entertainment Tonight): "I'M NOT STUDYING TO BE A MINISTER OR ANYTHING EVEN CLOSE TO THAT. HAVE NO DESIRE FOR THAT." The Canadian pop star continued, "BTW HILLSONG IS NOT MY CHURCH. FOR CLARITY I AM A PART OF CHURCHOME." According to Marie Claire, Churchome "has become one of the most influential Christian congregations in Hollywood," with famous members including Kourtney Kardashian and Ciara and Russell Wilson.
Bieber continued on his Instagram Story, writing (via ET), "Church is not a place. We are the church. We don't need a building to connect with god. God is with us wherever we are."
Hillsong Church played a significant role in Justin and Hailey Bieber's relationship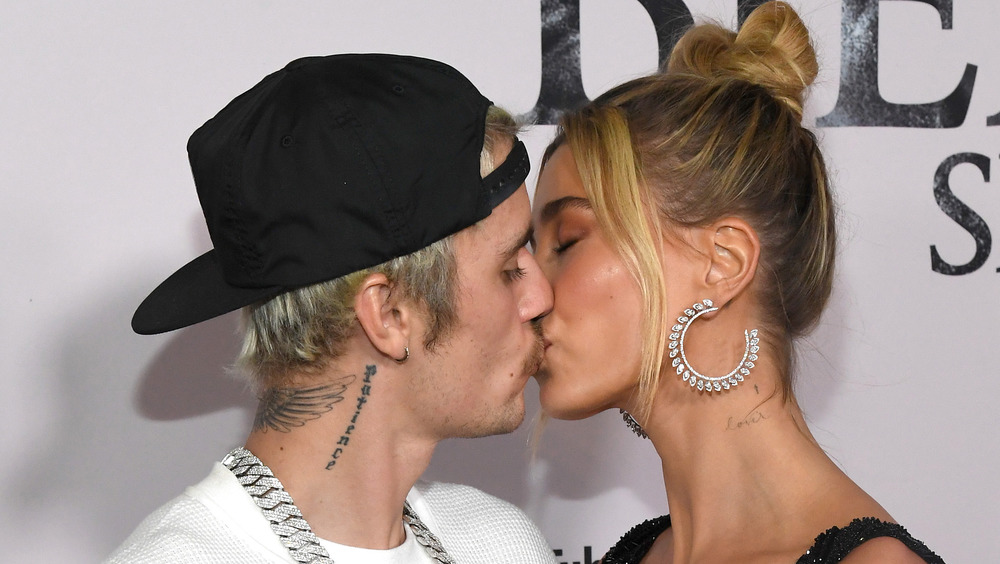 Kevin Mazur/Getty Images
So who is Carl Lentz and how close is he to Justin Bieber? Well, the former pastor reportedly played a large part in Justin's religious journey. Justin even moved into Lentz's family home in 2014 "for a month and a half, and they worked through stuff," according to GQ. In a 2015 interview with the outlet, Lentz said, "This boy is 21. He's in a horribly toxic world. He is trying to do his best to figure this out. He has never been anybody but who he has professed to be, which is a work in progress." While the two seemingly had a close relationship for years, in 2018, TMZ reported that Lentz and Justin had a falling out.
For Justin and wife Hailey Bieber, Hillsong was a constant in their relationship for quite some time, with the two being spotted attending services together as early as 2014. In a 2020 interview with Elle, discussing her and her husband's faith, Hailey said, "Being able to share that with each other — to have that bond of faith and spirituality — is so [critical] for us. It's the most important part of our relationship, following Jesus together, being a part of the church community together. It's everything." 
While these days it seems Justin has found a different church community, it's clear that he is still committed to continuing his religious journey without Lentz and Hillsong Church.