Tanya Roberts Has Died Following Wild Mix-Up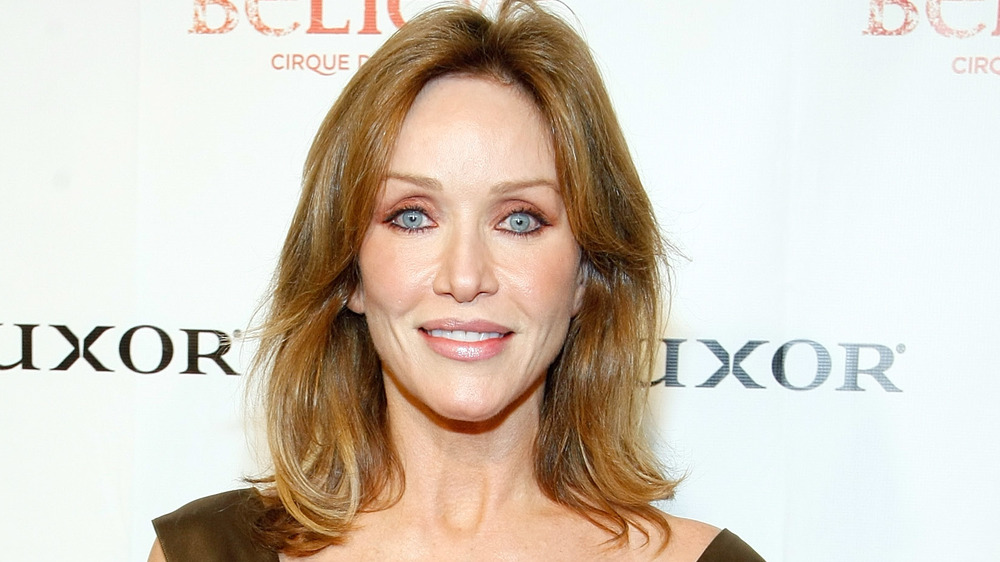 Ethan Miller/Getty Images
Actress Tanya Roberts died at age 65 on Jan. 5, 2020 following a premature death announcement, according to TMZ. On Jan. 4, it was reported the star, best known for playing Donna Pinciotti's mother, Midge, on That 70s Show and her role in the James Bond movie A View to a Kill (per IMDB), had passed away on Jan. 3 after she was hospitalized on Christmas Eve. Her longtime friend and publicist, Mike Pingel, even went as far as confirming the news to TMZ, revealing Roberts' partner, Lance O'Brien, claimed he said goodbye to her at her bedside at the hospital. "I'm devastated, I've been friends with Tanya for over 20 years," Pingel said in a statement to CNN (via NBC2). "She was full of energy and we always had a wild time together. She was truly an Angel and I will miss her so much."
Multiple outlets reported Roberts died after she collapsed in her California home after walking her dogs. She was allegedly placed on a ventilator but never recovered. However, it was later revealed Roberts was actually very much alive and receiving treatment at Los Angeles' Cedars-Sinai Medical Center. Keep scrolling to find out what led to his truly wild mix-up and how some of her That 70s Show co-stars honored her on social media.
Tanya Roberts boyfriend was told she was still alive during an interview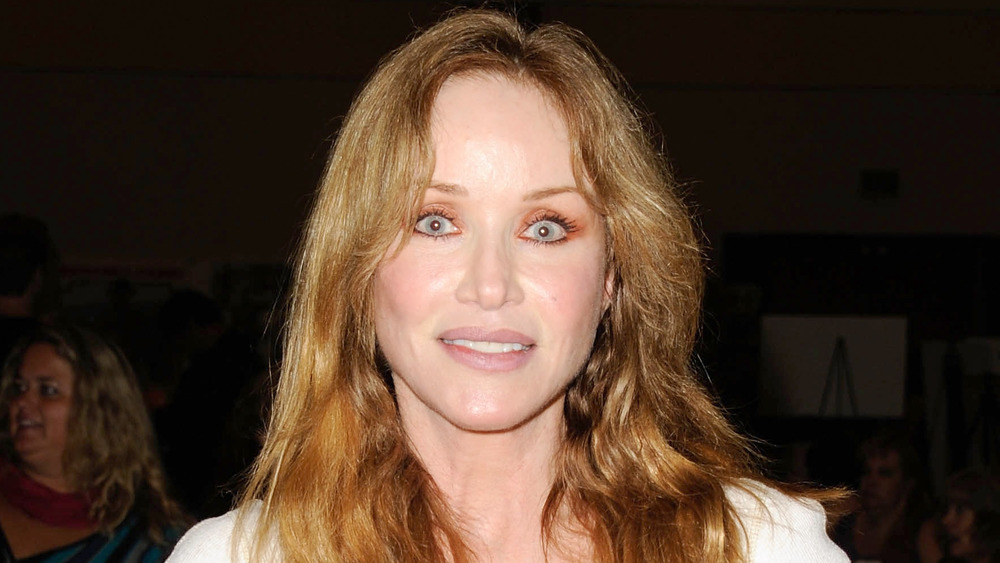 According to TMZ, Tanya Roberts' boyfriend Lance O'Brien believed the That 70s Show star had died after she "suddenly opened her eyes but then shut them and he saw her fade away." He reportedly left the hospital without speaking to any doctors and called her rep, Mike Pingel, to let him know the news. Pingle said O'Brien told him, "She died in my arms," which is why he released a statement announcing her death. But after the news broke and made headlines, O'Brien, who was being interviewed by Inside Edition at the time, got the call from Cedars Sinai Medical Center telling him his longtime girlfriend wasn't actually dead.
"You're telling me she's alive? Oh, thank the Lord. Thank God," he exclaims in the video mid-interview. "The hospital is telling me she is alive," O'Brien then says, breaking down into tears. "They are calling me from the ICU team." Pingel later confirmed Roberts was still alive but in intensive care. "It's not looking good, it's very dire," he said in a statement. "Hold her in your prayers." Unfortunately, Roberts did not make it and passed away one day later, with Fox 35 Orlando reporting that she was hospitalized on Christmas Eve for a urinary tract infection that spread to her kidneys, liver, and gallbladder.
Tanya Roberts' co-stars all paid tribute on social media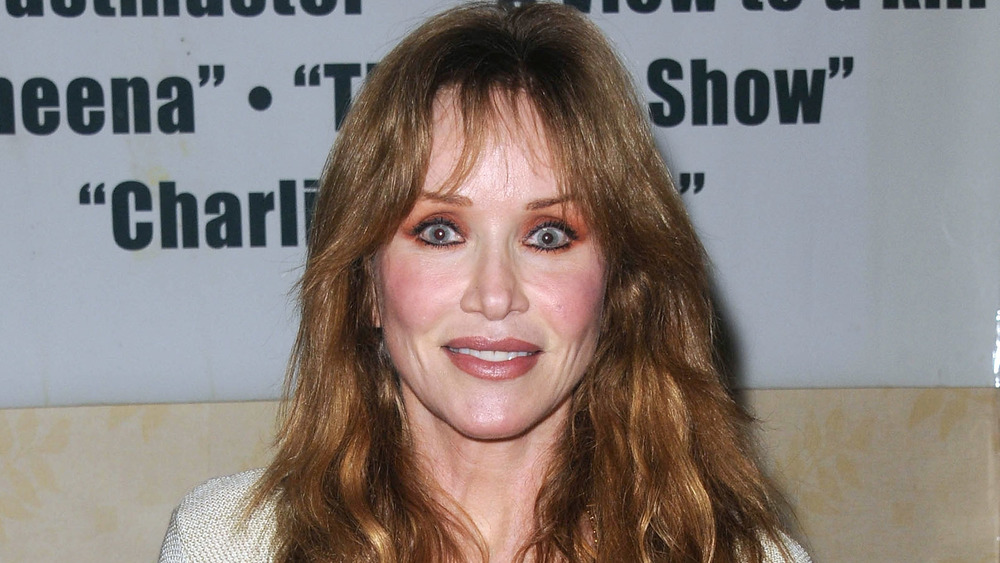 Albert L. Ortega/Getty Images
Before her premature death announcement, some of Tanya Roberts' That 70s Show co-stars honored her on social media. "Tanya had a big deep hearty laugh. She was all instinct and beauty," Debra Rupp, who played Kitty Forman, tweeted. "In the first season of 70's we had a scene in the kitchen, drinking cocktails and laughing together. She laughed, spit her drink in my face, apologized profusely and did it 3 more times. I loved her. RIP beauty." Topher Grace, who starred as Eric Forman, added, "I was so sad to hear that Tanya Roberts has passed away. She was a Bond girl, one of Charlie's Angels, and truly a delightful person to work with. I had never acted before and, to be honest, a little nervous around her. But she couldn't have been kinder. We'll miss you Midge."
At the time, before the death was finally confirmed on January 5, Ashton Kutcher responded to his castmates on Twitter to tell them Roberts was still alive (per Us Weekly). Even with the confusion surrounding Roberts' death, it is clear she will be missed by many.