Blac Chyna Gives Birth To Baby Girl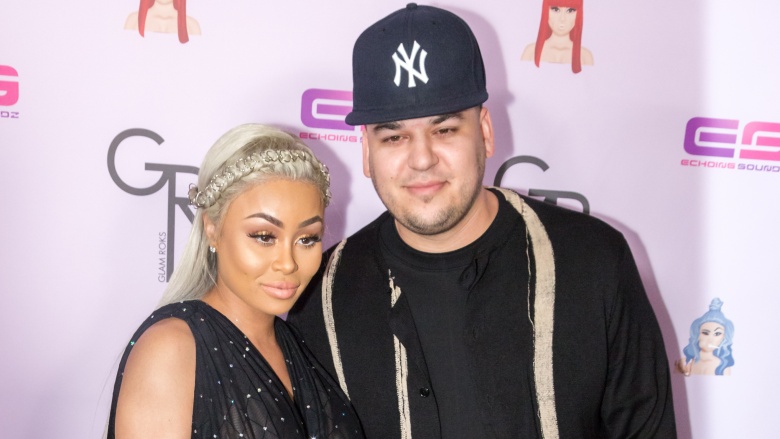 Getty Images
Blac Chyna and Rob Kardashian are the proud parents of a baby girl!
E! News reported that Chyna and Kardashian welcomed a daughter named Dream on Nov. 10, 2016, at 12:18 p.m. The tyke reportedly debuted via C-section weighing 7 lbs., 5 oz.
According to E! News, Kardashian looked "giddy [and] excited" as he and Chyna arrived at Cedars-Sinai Medical Center in Los Angeles wearing matching black sweats for the occasion. Chyna's mother, Tokyo Toni, and Kardashian's mom, Kris Jenner, and Jenner's boyfriend, Corey Gamble, were also reportedly present for the birth. According to E! News, sources say Chyna packed two Louis Vuitton totes full of leopard print sheets and blankets for their little girl's arrival.
TMZ reported that Kardashian and Chyna shelled out big bucks for Dream's birth, booking the same $4,000-a-night suite that his sisters Kim and Kourtney Kardashian stayed in to deliver their children. The suite reportedly features three beds, two bathrooms, and a lounge area, as well as complimentary robes.
As Nicki Swift previously reported, the couple likely needed a large suite because a camera crew may have been present for the delivery. The couple will feature the birth, as well as the pair's baby showers, and the first few days after Dream's arrival in an upcoming E! special—and they'll likely make hundreds of thousands of dollars for it.
Dream's home life may be a little complicated when she leaves the hospital. "They have separate nurseries because they both wanted to prepare for the baby, but they agreed it wasn't a good idea to live together while Chyna is pregnant because they were fighting too much," a source previously told People. "Their daughter will obviously stay with Chyna," the insider added, but noted, "For now, things are going well with Rob and Chyna. They are both excited to become parents together. He's wanted this for a long time."