The Real Meaning Behind Dynamite By Taio Cruz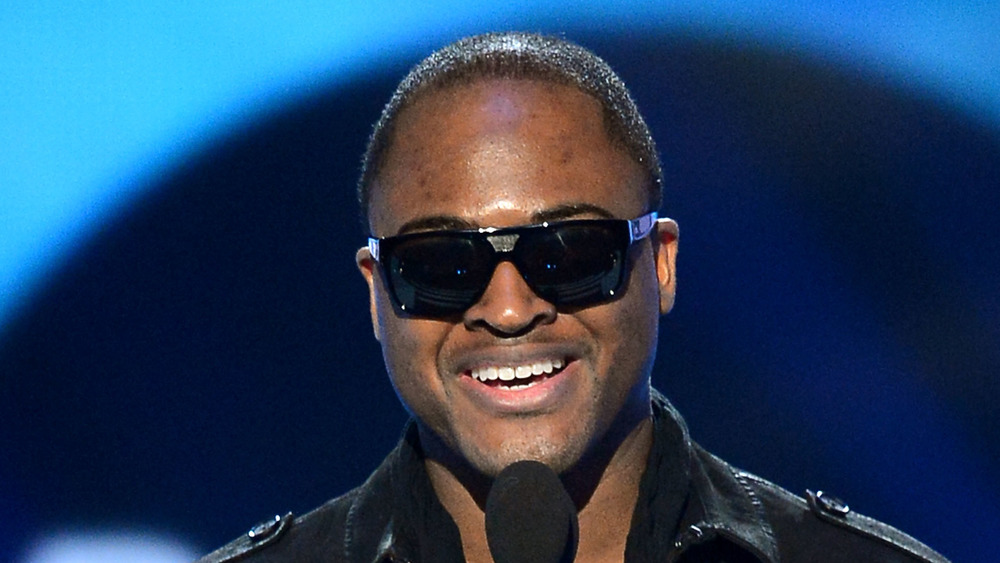 Ethan Miller/billboards2012/Getty Images
In 2010, it seemed like every pop song was either about heartbreak (see "Baby" by Justin Bieber) or partying (like "Raise Your Glass" by Pink), and the master of both was Taio Cruz.  
English singer-songwriter Jacob Taio Cruz — better known as Taio Cruz — ruled airwaves and wedding dance-floors across the nation just a few years back. His Ludacris-featuring banger "Break Your Heart" hit No. 1 on the Billboard charts while the explosively catchy "Dynamite" (both off his 2011 album, TY.O) ascended to the second spot soon after. In other words, Taio Cruz was everywhere! With a smooth voice and radio-friendly beats, it's no wonder his hits nestled perfectly into the era's party-ready vibe. With producers Max Martin and a not-yet-embattled Dr. Luke working on the song, as well as cranking out hits that year like Kesha's "TikTok" and Miley Cyrus' "Party In The U.S.A.," it truly was an amazing year for ear-worm pop songs in general. Just peruse the Billboard charts from that year; doesn't it just take you back and make you want to dance? 
With all that in mind, let's take a moment to appreciate all that is the song "Dynamite." With pop maestros Max Martin and Dr. Luke at the helm (the pair seriously ruled the charts then), there's something irresistible and extremely ... 2010 about the bop. Well, here's the meaning behind the song that will make you appreciate it even more. Scroll down for the truth behind "Dynamite" by Taio Cruz. 
Taio Cruz wrote 'Dynamite' in the middle of the night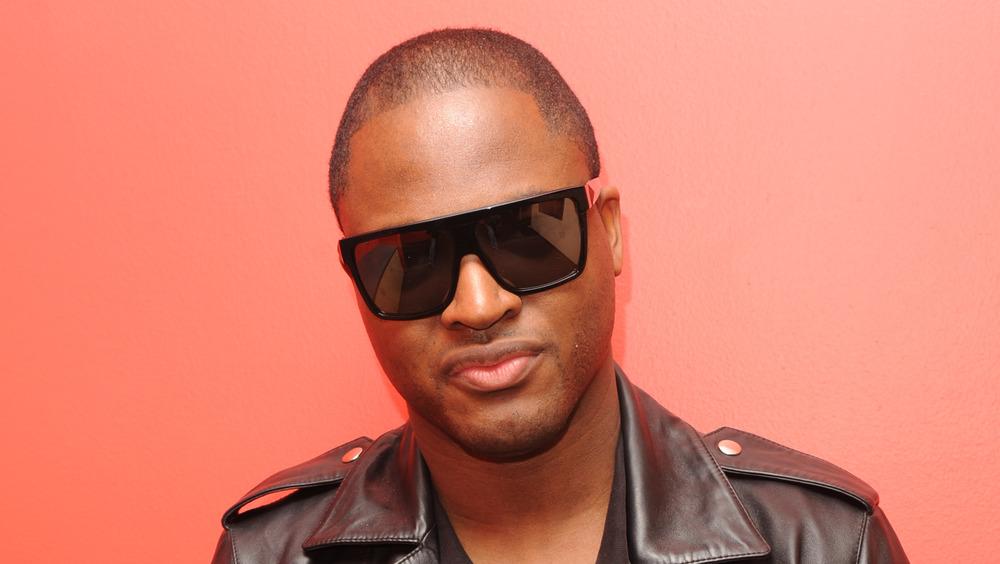 Larry Marano/Getty Images
So what's the story behind Taio Cruz's smash hit "Dynamite"? In an interview with MTV News (via Story of Song), he explained that the tune was inspired by good vibes. "The song 'Dynamite' is about when you go to the club and when you go to a party and when you're just going out you got to feel like, 'I'm just gonna explode,'" he reportedly said. 
Producer Benny Blanco, who worked with Cruz and Dr. Luke, came up with the beat while on a treadmill. Meanwhile, in a Daily Mail interview with Piers Morgan, Cruz revealed that the lyrics came to him in the middle of the night! Apparently, he woke up with the concept in his head, ran downstairs (while in his underpants), and started writing the song. The rest is pop music history!
Since then, things haven't been so "Dynamite" for Taio Cruz. The singer-songwriter recently deleted his TikTok after he was targeted by "hateful" videos and comments on the video app. "Some users posted hateful, mocking videos which spurred a feedback loop of negativity, where more and more people began to join in on the mockery and hate," the star said on Instagram, per the BBC. As of this writing, he has no photos on his Instagram grid either. Not that that's a bad thing, but clearly, social media hasn't come as easy for Taio Cruz as writing "Dynamite" did.