Michael Buble's Son Undergoing Chemo For Liver Cancer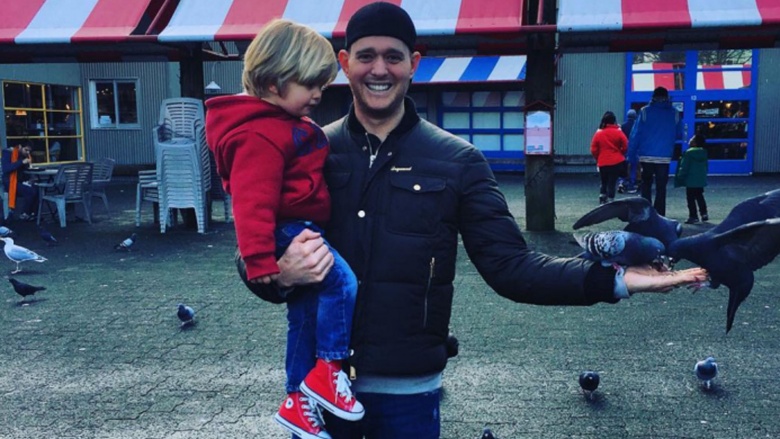 Michael Bublé's 3-year-old son, Noah, is reportedly battling liver cancer.
The "Nobody But Me" singer's sister-in-law, Daniela Lopilato, told Gente magazine, "Cancer is a horrible disease, but we have faith that Noah will succeed. We know. It was time to begin treatment. Will be long and hard, but you have to go. They say that children are usually strong to withstand chemotherapy...and my nephew is a warrior."
As Nicki Swift previously reported, Bublé announced the heartbreaking diagnosis on Facebook, but didn't disclose which specific type of cancer Noah had. "We are devastated about the recent cancer diagnosis of our oldest son Noah who is currently undergoing treatment in the US," Bublé wrote. "We have always been very vocal about the importance of family and the love we have for our children. Luisana [Lopalito] and I have put our careers on hold in order to devote all our time and attention to helping Noah get well. At this difficult time, we ask only for your prayers and respect for our privacy. We have a long journey in front of us and hope that with the support of family, friends and fans around the world, we will win this battle, God willing."
Daniela previously told an Argentinian TV station (via the U.K. Express), "Michael and my sister will publish more statements, and I can't say anymore, but it's not leukemia or the central nervous system as people are saying," she said. "That's all I can say. The only thing I ask if that you don't speculate because not everyone has children and can understand what this means."
Our thoughts are with Bublé, Luisana, Noah, and their 10-month-old son Elias.