The Truth About Nicole Young's First Husband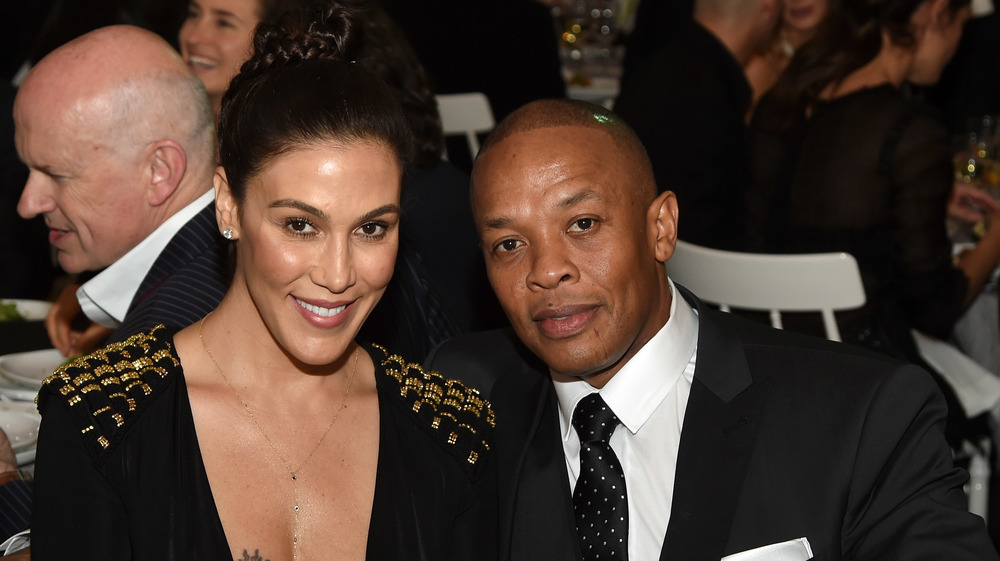 Jamie Mccarthy/Getty Images
For decades, Nicole Young has lived a relatively low profile life. That was until she filed to divorce Dr. Dre, her husband of 24 years in June 2020, per court documents obtained by TMZ. In her filing, Young chalked her split from the rap legend up to the ever-popular "irreconcilable differences." The former couple share two kids together, Truice and Truly, who are both adults, which means child support will not be an issue as their divorce proceeds. However, Young is reportedly seeking spousal support and Dr. Dre is worth a lot of money, an estimated $800 million, per Forbes in 2019. This divorce will not be an easy one, in regard to divvying up the assets. In January 2021, TMZ reported that Young filed court documents claiming that the NWA alum has much more money than he claims and that she is entitled to a hefty chunk of the cash. 
However, the rapper isn't the first well-known guy that Young has been married to. Prior to tying the knot with Eminem and Snoop Dogg's mentor, Young was married to a basketball player named Sedale Threatt. And there was reportedly some overlap between the two relationships.
Nicole Young met Dr. Dre while she was married to Sedale Threatt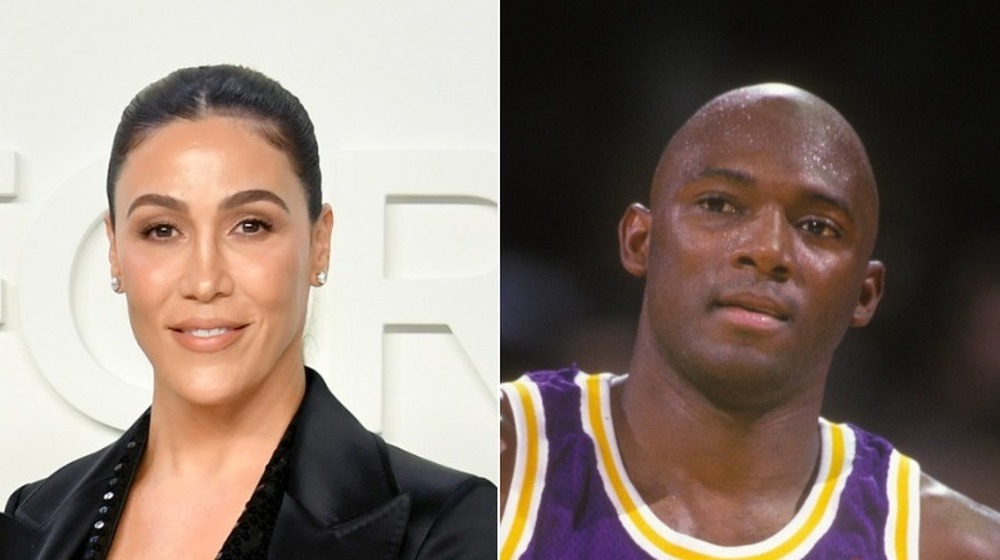 Amy Sussman, Mitchell Layton/Getty Images
According to Us Weekly, Nicole Young got married to NBA player Sedale Threatt in 1992. They split up after four years, which may have had something to do with Young meeting Dr. Dre, who reportedly sent her a love letter asking her to be with him instead of her basketball player husband. In that letter, the rapper reportedly wrote, "Hopefully you doing well and you realized you need to quit f*cking with Sedale and come home to your doctor."
ESPN reports that Threatt was born in Atlanta in 1961. He played basketball for the West Virginia Institute of Technology, graduating in 1983 before moving on to the NBA. Threatt started his NBA career with the Philadelphia 76ers, eventually playing for the Chicago Bulls, the Seattle SuperSonics, the Los Angeles Lakers, and the Houston Rockets.
Young and Threatt didn't have kids together, but in 2007 The New York Times reported that he might have as many as 15 kids, including Sedale Threatt Jr., who he didn't have a relationship with. Threat Jr. said, "The No. 1 lesson my father did teach me is how not to be a father." In 2000, Threatt was sentenced to six months in prison after neglecting to pay child support for "several of his children," the Times reported. Other than his issues in family court and his brief marriage with Dr. Dre's ex, Threatt lives his life largely away from the public eye.