The Heartbreaking Death Of Dr. Dre's Brothers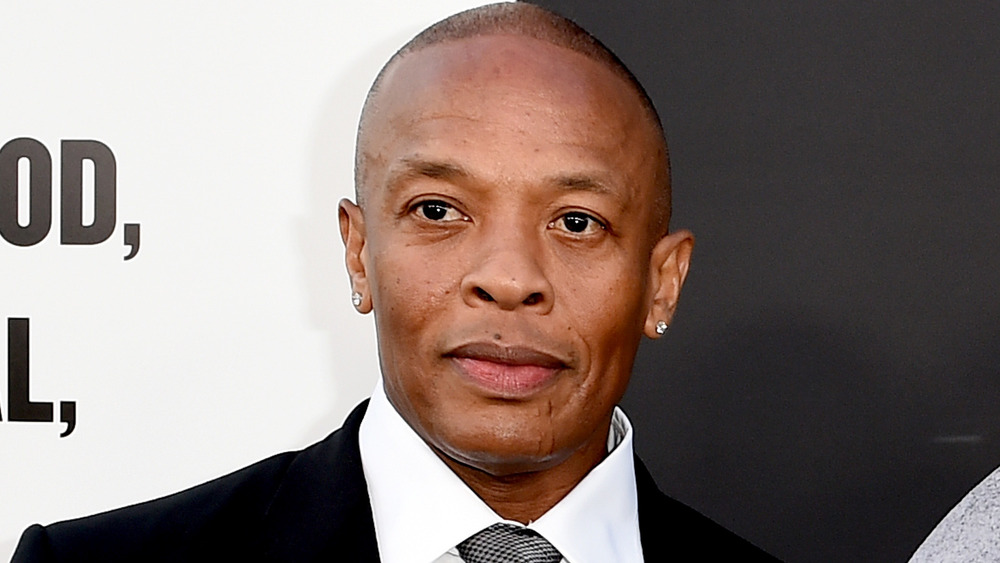 Kevin Winter/Getty Images
Dr. Dre has enjoyed one of the most successful and influential careers in the history of hip hop, but his personal life has not been without misfortune. Dre was a staple of the rap group N.W.A., which rose to superstardom in the '80s and he parlayed that success into a career as a producer and mentor for music icons such as Snoop Dogg and Eminem.
In the mid-2010s, two women came forward and accused the rapper of abuse in the past. Michel'le — a former R&B star who had a hit single in 1989 with "No More Lies" — dated the hip hop icon in the early '90s. According to IndieWire, the former Ruthless Records label member came forward with her allegations of abuse in 2016 after seeing the biopic Straight Outta Compton, which detailed the meteoric rise of N.W.A. and its members. The singer told the publication that watching the film "re-opened wounds." In 2015, Journalist Dee Barnes also detailed injuries she sustained at the hands of the music producer following an argument at an industry party in 1991, per The Huffington Post.
Tragedy struck Dre's family in 2008 when his son, Andre Young Jr. was discovered dead in his bed by his mother at the age of 20. As reported by The Guardian, his mother told authorities that Andre had been out with friends the night before and came home around 5:30 a.m. Sadly, this was not the first time the hip hop icon had experienced early death in his family.
Two of Dr. Dre's brothers died young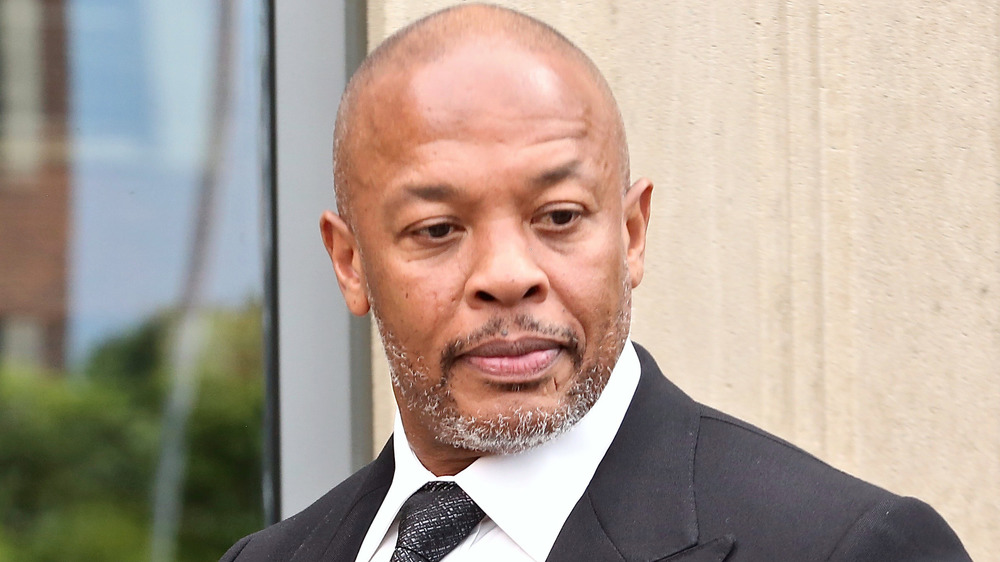 Robin L Marshall/Getty Images
The 2015 biopic Straight Outta Compton featured actor Keith Powers who portrayed Tyree Crayton, one of Dr. Dre's brothers. Tyree is notable for not only being the super-producer's sibling, but also for being a source of heartbreak and inspiration. In 1989, at the height of N.W.A.'s success, the rapper learned that his brother suffered a broken neck following an attack and died from his injuries, per Exclaim.
Dre channeled his grief and funneled it into creative energy he poured into his music. He told The Times (via Hollywood): "There's this certain pain that I feel — and I don't know if it's because of my brother's death, or (other) deaths in the family — but it's this thing." The Chronic rapper went on to dedicate a song to his brother's memory called "The Message." 
Unfortunately, that was not the first time Dre had to cope with a sibling's death. Per Exclaim, the rapper had a younger brother named Jerome who died of pneumonia when Dre was only one-years-old. The hip hop icon rarely speaks about the deaths in his family, but he has admitted that he avoids therapy because it may stunt his musical abilities. He told The Times, "I'm not sure if I should get rid of it. I don't know if that's where my talent lies, or my passion lies for what I do."