The Real Meaning Behind Royals By Lorde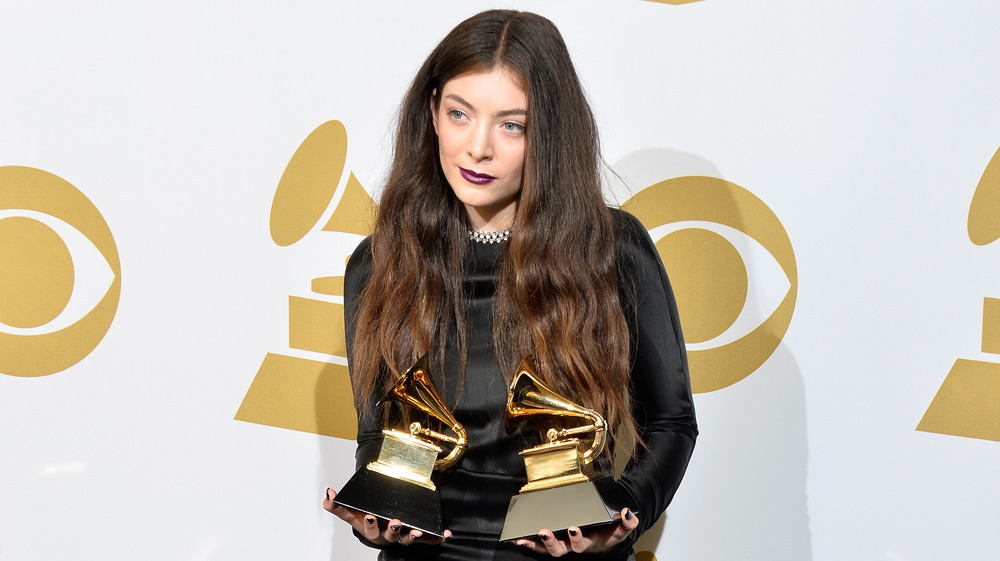 Frazer Harrison/Getty Images
Lorde's 2013 pop song "Royals" grabbed the stereotypical elements of hit song lyrics and turned them on their heads. The song references gilded grills, Grey Goose, and Rolexes, but in a stereotypical, tongue-in-cheek way. "I was definitely poking fun at a lot of things that people take to be normal," she said in a 2013 VEVO LIFT interview. "I was listening to a lot of hip-hop and I kind of started to realize that to be cool in hip-hop, you have to have that sort of car and drink that sort of vodka and have that sort of watch."
"Royals" won two Grammy Awards and infiltrated ears and radio waves across the globe. Originally, though, the key theme of "Royals" was the disparity between average teenage lives and aspirational glamour, bottle service, and royalty (despite Lorde's aristocratic stage name). "Obviously I've had this fascination with aristocracy my whole life," she said in a 2013 VH1 interview. "Like, the kings and queens of 500 years ago...they're like rock stars. If there was a TMZ 500 years ago, it would be about like Henry VIII and Marie Antoinette and all those people."
But beyond the inspiration from queens and diamond-spangled rappers, Lorde found the song's primary muse in the sports realm.
Lorde's smash hit Royals was inspired by a baseball player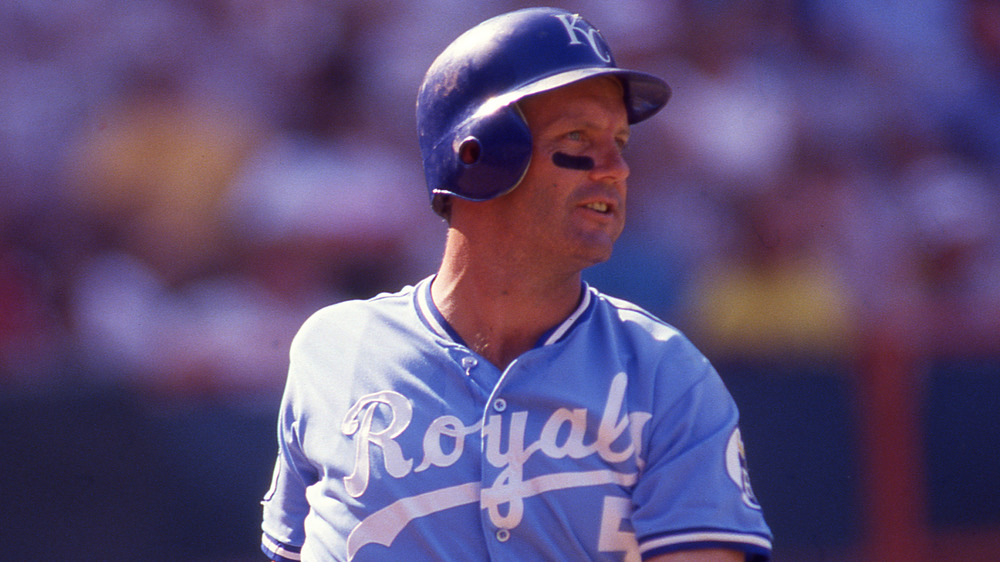 Owen C. Shaw/Getty Images
"I'd been thinking about the concept of ['Royals'] for a long time," Lorde said in a VEVO LIFT interview, "and then I cut this picture out of National Geographic, which was a member of a baseball team, the Royals. He was just signing baseballs, but I was like, 'That is so cool.' That word is so beautiful and I was just wondering how I could incorporate it into something."
The baseball player in question was Kansas City Royals player and Hall of Famer George Brett. Lorde saw a photo that Ted Spiegel had snapped of Brett for a 1976 issue of National Geographic, and felt a rush of inspiration to write a song about the lifestyles of the rich and the famous. On April 26, 2014, the official Twitter account of Major League Baseball posted a photo of Lorde and Brett together meeting for the first time in Las Vegas.
Despite the song's opulent lyrics, award wins, and worldwide clout, to Lorde, it's just a song about real life inspired by an old photo of a baseball player. "All these people started telling me that what I'm saying [in the song] is, like, profound," she said in a 2013 The Guardian interview. "Are you serious? No, it's not."