Kardashians, Amber Rose Visit Baby Dream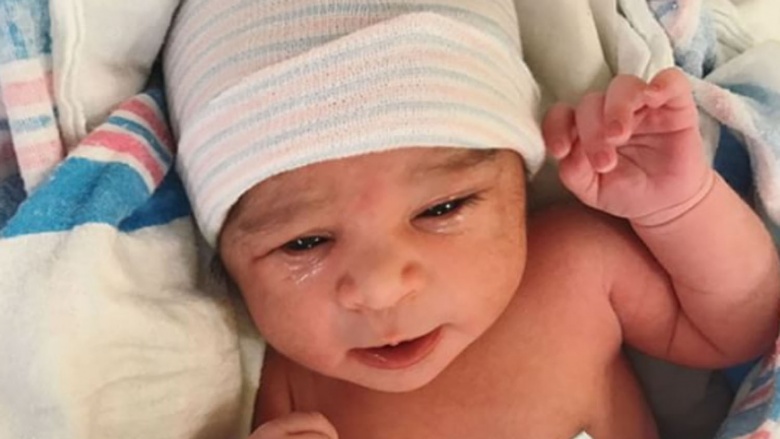 Dream Renee Kardashian's arrival could have been a drama-filled one based on the guest list at the hospital after her birth, but it was actually pretty pleasant.
As Nicki Swift previously reported, Rob Kardashian and Blac Chyna welcomed their baby girl into the world on Nov. 10, 2016—and cameras caught the whole thing, so soon you may see more than you ever intended of the happy family.
Visitors who viewed the bundle of joy included Kylie Jenner—who's currently dating Chyna's ex, Tyga—and Amber Rose, who's the ex of Kim Kardashian's third and current husband, Kanye West. Thankfully, all the visitors were reportedly focused on the joy of the occasion and not on the vitriol of their pasts.
Amber Rose posted a sweet photo with Dream on Instagram, calling the tyke "a dream come true." Aw! Kylie Jenner gushed, "I can't stop looking at her, congrats @RobKardashian @BlacChyna she's so beyond beautiful. A dream." Us Weekly reports Kylie even showed her dedication to a solid relationship with her new family members by babysitting Chyna and Tyga's son, King Cairo, while Chyna recovered in the hospital.
Proud grandma Kris Jenner told E! News, "I got to watch [the] delivery. It was so beautiful and I'm so excited and happy to have another grandchild! No. 6! It was one of the most precious moments of my life." Rob's favorite sister, Khloe Kardashian, tweeted, "My new niece is absolutely stunning! So thankful I was able to land in time to witness this miracle happen! Praise God!"
A source told People the new parents are over the moon with happiness. "Rob and Chyna had the name Dream for a long time," the insider said. "They named her Dream because they've always said she's a dream come true."
Rob is particularly overjoyed, especially because Dream looks so much like him. He wrote on Instagram, "Today was amazing. I am so lucky!! Thank you [Chyna] for having our baby and being so strong! I love you so much and can't wait to see her get older day by day with you Chy! I love you and Dream so much and Appreciate [sic] both of you. I know everyone's saying it's my twin, but that's your nose Chy." Rob also posted video of the family participating in the "Mannequin Challenge."
"Dream is the spitting image of Rob. She looks exactly like him and Rob is thrilled," a source told People. "She's like his mini me."