Why Raphael Warnock's Senate Win In Georgia Is Making History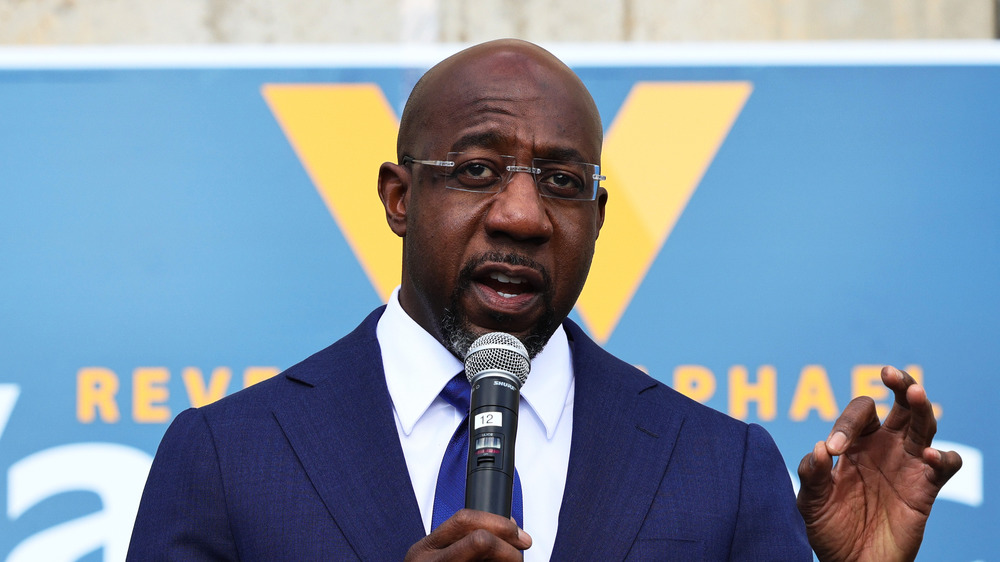 Michael M. Santiago/Getty Images
Folks, he did it. He really did it! Rev. Raphael Warnock, a Democrat, just made history after winning the highly coveted role as senator of Georgia, defeating Republican opponent Kelly Loeffler.
But make no mistake, Rev. Warnock doesn't claim this victory as his own, but instead credits the win to his mother, who spent a great deal of her life working as a sharecropper, per The Cut. During his heavily anticipated victory speech, Warnock wasted no time acknowledging the hands of his mother, "The 82-year-old hands that used to pick somebody else's cotton went to the polls and picked her youngest son to be a United States senator. The improbable journey that led me to this place in this historic moment in America could only happen here," Rev. Warnock declared during the live stream victory speech.
But what about Rev. Warnock's victory makes it particularly historic? Keep reading to learn why this Senate race win is so monumental!
Rev. Raphael Warnock earns the title of the first Black senator of Georgia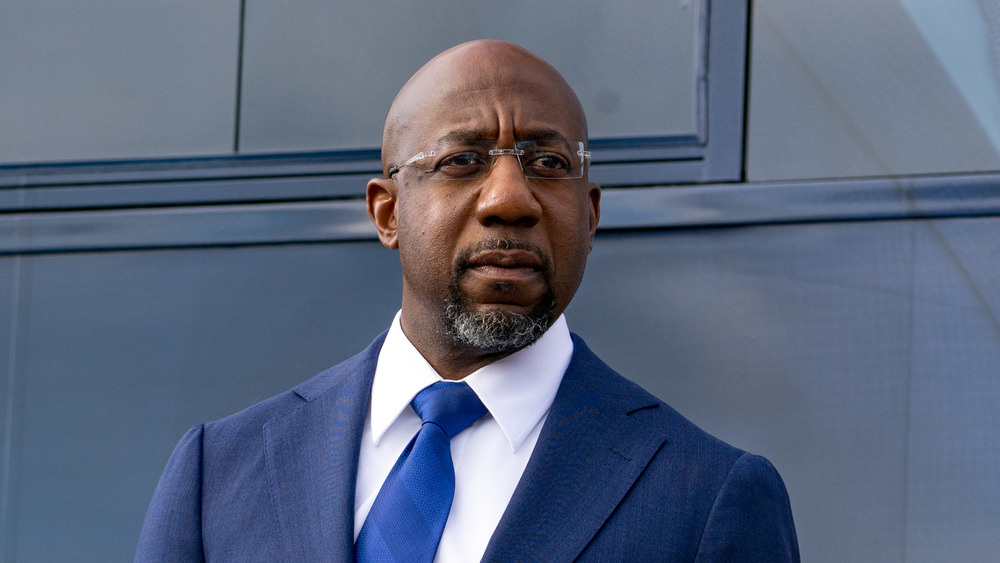 Megan Varner/Getty Images
To be clear, the reason Rev. Raphael Warnock's win is historical is because he is the very first Black man to be elected as senator in the southern state of Georgia — a state that is riddled with a racist past, namely when it comes to their problematic pattern of appointing senators who passionately fought for segregation, per The Guardian.
Rev. Warnock's campaign couldn't have been further from that of the past Georgian politicians running on pro-segregation values. Instead, his campaign focused on social justice and racial inequality. Rev. Warnock's campaign site also lists "affordable health care, protection of voting rights, and ensuring the dignity of working people" all to be causes at the top his to-do list. As the son of working-class parents and growing up in public housing (per Washington Post), it should probably go without saying as to why these issues are near and dear to the pastor-turned-politician's heart. Rev. Warnock has been quoted saying in a campaign video that growing up, his family was "short on money, but long on love and faith."
Upon learning of his victory, Rev. Warnock took to Twitter to deliver a very telling message to the citizens of Georgia: "Joy comes in the morning. Thank you, Georgia."