This Was Kim Kardashian's 'Final Straw' With Kanye West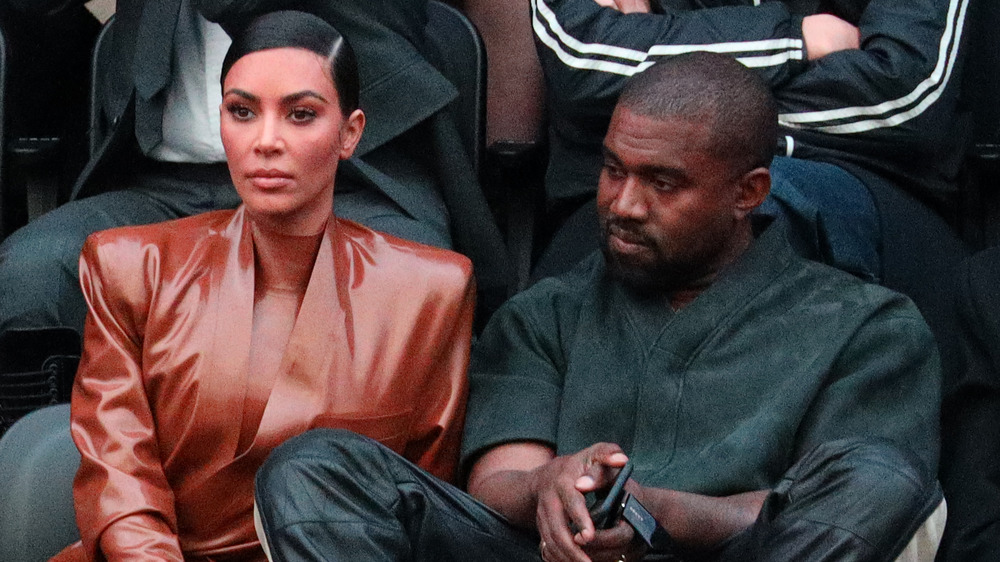 Pierre Suu/Getty Images
By now, we're sure you've heard that Kim Kardashian and Kanye West are reportedly calling it quits after seven years of marriage. The famous couple, who shares four children, are now living separately and are undergoing marriage counseling, according to TMZ. It's been said that West is currently living at his home in Wyoming while the Keeping Up with the Kardashian star remains in Calabasas, California, with her kids, but, according to Page Six sources, matters remain amicable between the pair. "There isn't a war happening. They've been working through a lot for a while now, for a few months," the source claimed. "This isn't about one thing. There are things that have accumulated over time and created distance between them."
However, it appears as though West's 2020 presidential run — which was truly one of the most bizarre moments of the year — may have been the straw that broke the camel's back. Keep scrolling to find out how his campaign reportedly made Kardashian realize she needed to end her relationship with the rapper.
Kim Kardashian reportedly left for the kids and her sanity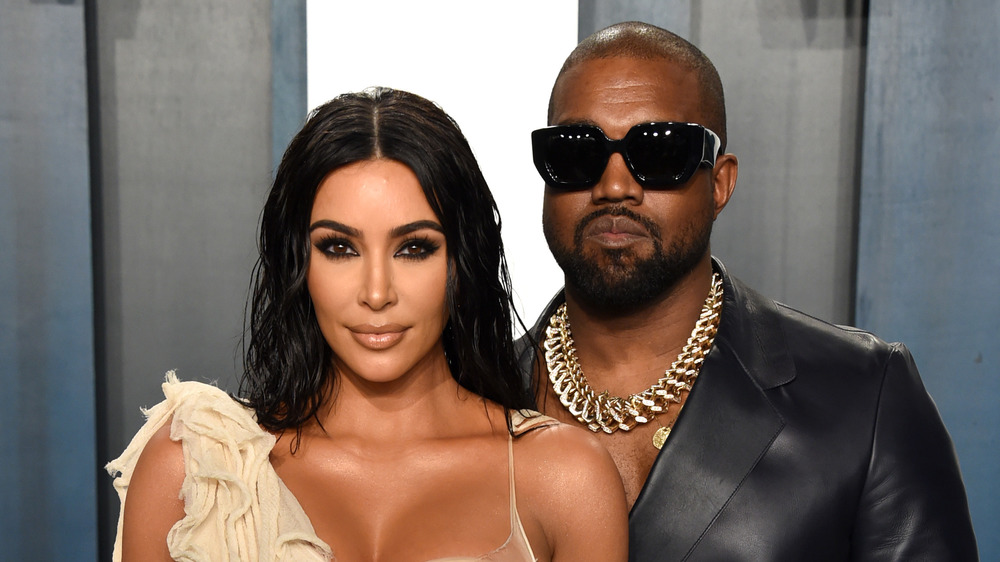 John Shearer/Getty Images
Page Six reports Kanye West's presidential run made Kim Kardashian see that she "needed to end the marriage for the sake of her kids and her own sanity." During his campaign, the rapper made some controversial statements about Harriet Tubman and slavery, as well as admitted he "almost killed his daughter." (He claimed he and Kardashian had considered terminating her pregnancy with their eldest child, North West.) "Even if my wife were to divorce me after this speech, she brought North into the world even when I didn't want to. She stood up and she protected that child," he told the crowd at the time (via Page Six). 
Now, it turns out that speech could have definitely been the last straw for Kardashian, especially since she never publicly endorsed her husband — or anyone for that matter — for president. "She never came out publicly and endorsed him. Her silence on it spoke volumes," a source told Page Six, while another added, "Kim was really supportive of Kanye during his struggle with his mental health. But she knows she has to do the right thing for her kids."