Why Kanye West Is Taking Some Space From Kim Kardashian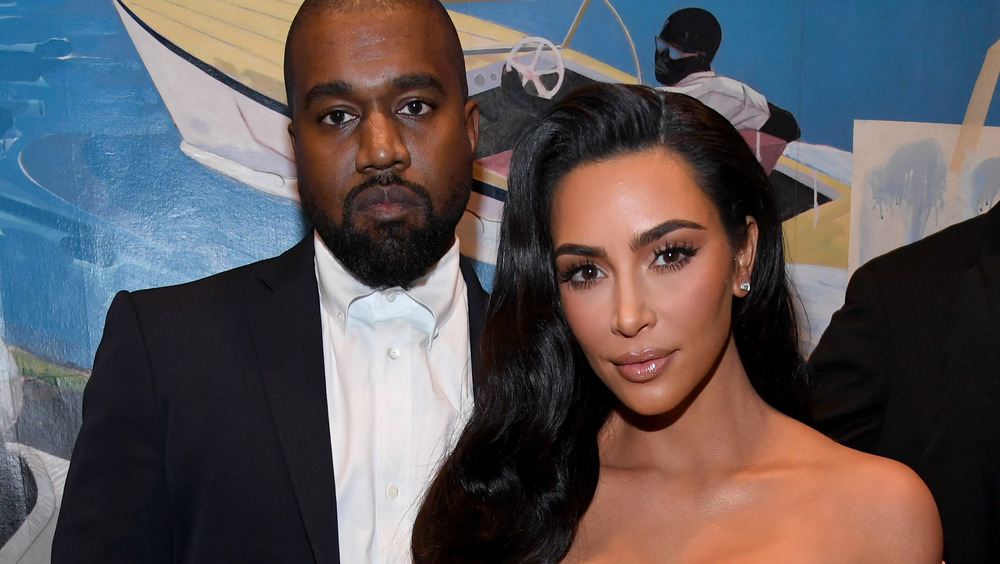 Kevin Mazur/Getty Images
While Kim Kardashian and Kanye West's marriage may seem glamorous AF on the outside (for the most part, anyway), they have certainly had their fair share of ups and downs in the years since they tied the knot. In one particular instance, fans will remember the troubling moment when the "Jesus Walks" rapper publicly claimed they almost had an abortion with their first-born, North, according to Us Weekly. Fortunately, he then apologized to Kardashian via Twitter, and she went on to explain the depths of West's bipolar disorder (as per Us Weekly).
Then there was the time that West unsuccessfully ran for president in 2020, and Kardashian and West were spotted having a "tense" argument in the car, as per TMZ, during which the reality star appeared to be crying.
And — despite other, more happy moments since — in December 2020, E! News reported that the Wests "spend a lot of time apart." "Kim and Kanye are doing their own thing. ... [They are] focused on the things that are important to them," like their four kids, revealed an insider.
"[Kardashian] lets him go off and be who he is. It is what it is," added the source.
Now, there is even more information regarding their time apart: specifically, why the hip-hop icon needs some time alone.
Kanye West is 'in a better place' when he's in Wyoming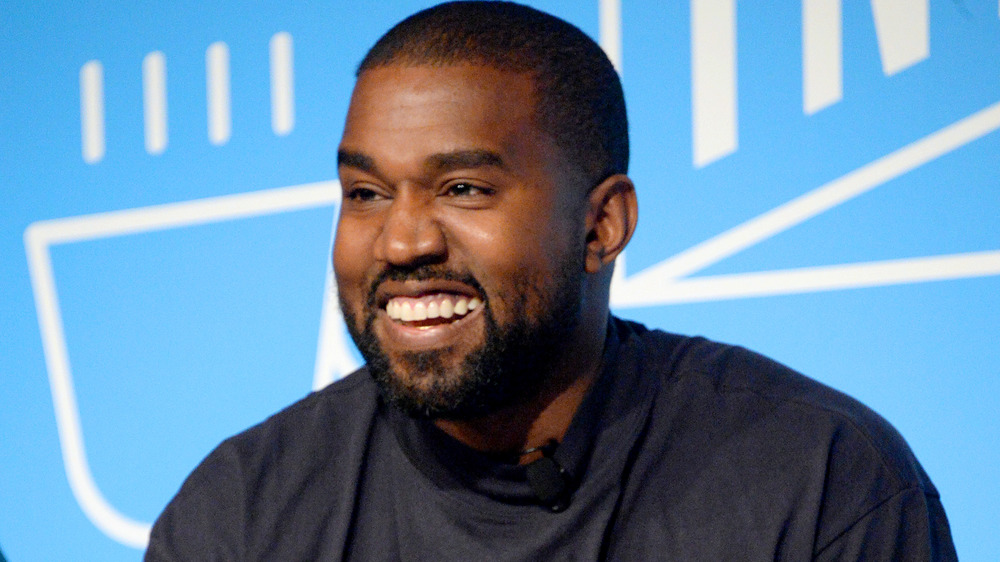 Brad Barket/Getty Images
While the Kardashian family famously lives in Los Angeles, Kanye West prefers a more low-key vibe: Namely, Wyoming, according to HollywoodLife, which is where he feels "happiest," and Kim Kardashian "is okay with that."
"Kanye is taking time and space to work on himself and is spending a lot of his time in Wyoming," a source told the outlet in January 2021.
"It sounds like he has no plans to return to LA anytime soon, at least not full-time," the insider added. "He has an amazing support system around him which does help put Kim at ease."
"[He's] in a better place when he's there and Kim needs to be in LA and wants the kids with her," the source continued, adding that Kardashian "does her best to keep their lives normal": "They communicate daily and he's in touch often on FaceTime and also the phone with the kids," the insider explained. "Right now, Kanye is focusing on Kanye while Kim holds down everything in LA and keeps the kids' lives normal."
While their situation may not be the norm for most couples, we say Kardashian and West should continue whatever works for them and their family.