Why Kim Kardashian And Kanye West Are Spending Time Apart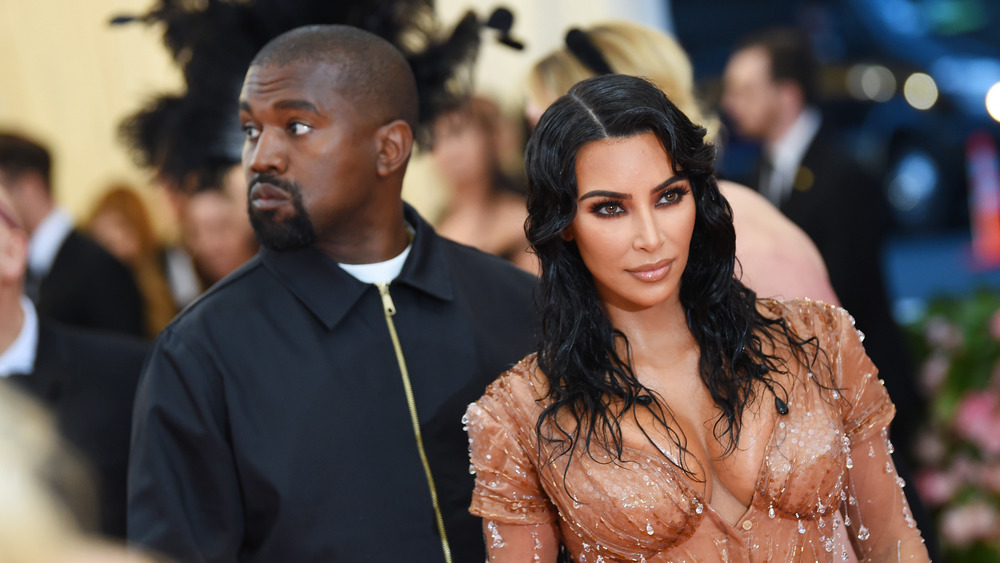 Dimitrios Kambouris/Getty Images
All eyes have been on Kim Kardashian and Kanye West after the couple's tumultuous marriage was brought to light following the rapper's run for president in the 2020 election. After being spotted in a parked car having what appeared to be a heated argument in July of the same year, they have since been seen on public outings with their children, and even went to the Dominican Republic as a family on month later in August.
While the couple might have troubles of their own to work out, they're "focused" on raising their four kids — North, Saint, Chicago, and Psalm — all while still finding "me time," a source told E! News on Dec. 15, 2020. "Kim and Kanye are doing their own thing. They spend a lot of time apart," the source explained, adding that they are "focused on the things that are important to them."
Keep scrolling for more details about why the power couple is spending some time apart.
Distance seems to work best for Kim Kardashian and Kanye West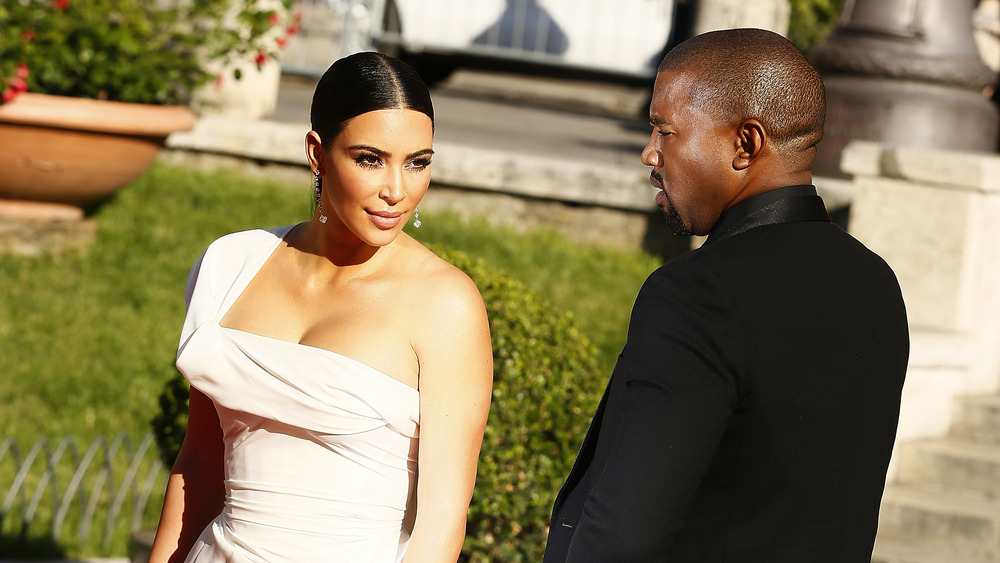 Ernesto Ruscio/Getty Images
Spending time apart is sometimes a sign of trouble in paradise, but Kim Kardashian and Kanye West's arrangement seems to work well for them. "[Kim] is doing her thing and [Kanye] is doing his. She doesn't micromanage it or worry about it too much," an insider told E! News in December 2020 about the couple's separate schedules. "She lets him go off and be who he is. It is what it is."
Even though the parents aren't always in the same room together, "they are still a family and they come together for the kids," the source explained. Of course, Kardashian and West will be celebrating the holidays together at home. "They will be spending Christmas Eve with the family having a low-key get-together," the insider revealed. "It won't be like years past, but they will do something as a family and all be together."
The news of the family's holiday plans comes shortly after Khloé Kardashian revealed they won't be hosting their annual Christmas Eve party after holding the tradition for over four decades as a result of the coronavirus pandemic. Although this year will be different than years past, the Kardashian-Jenner clan will be "heading to the desert for part of the break to get some sun and relaxation." Hopefully Kardashian and West will be able to have some much-needed alone time on their family getaway.