There's Something Unexpected About Kim And Kanye's Prenup. Divorce Lawyer Explains
Kevin Mazur/mg19/Getty Images
When Kanye West and Kim Kardashian initially became famous, he was a rapper and she was a reality TV star. With time, they both became bonafide entrepreneurs with very profitable businesses. Their net worths have changed significantly since they got married in 2014. According to The Mirror, West was worth $100 million at the time, while Kardashian had a $30 million net worth.
According to their prenup, if the couple ever divorces, West would give Kardashian $1 million for every year they were married, for the first ten years. But that arrangement no longer made much sense by November 2019, which was when The Mirror described their prenup as "worthless." That's because Kardashian actually surpassed West's net worth: her fortune was valued at $350 million, while his was worth $250 million.
None of those numbers are anything to scoff at. However, they're both pulling in a lot more money, less than a year later. In October 2020, Forbes reported that Kardashian had a net worth of $780 million and valued her cosmetics company KKW Beauty at $1 billion. In April 2020, Forbes declared that West was officially a billionaire, with a net worth of "a bit more" than $1 billion. When Kimye got married, West was nearly three times richer than his blushing bride. Now, however, their net worths are not too far apart, with both of them continuing their business success. What does this mean for their prenup? Divorce lawyer Christina Previte, Esq. broke it all down for Nicki Swift, exclusively.
Kim Kardashian and Kanye West's prenup might not be enforced if their financial circumstances change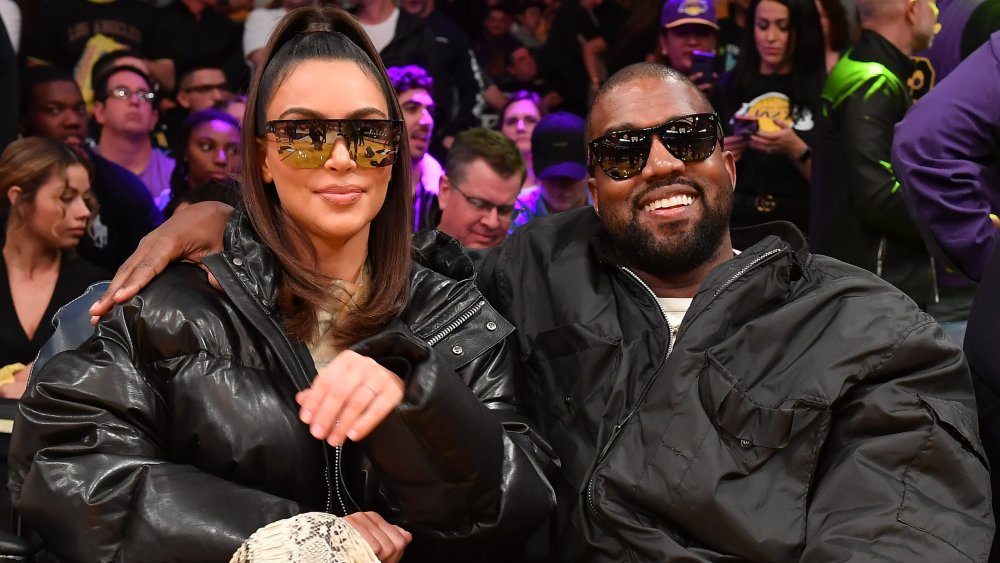 Allen Berezovsky/Getty Images
Nicki Swift spoke to divorce lawyer Christina Previte, Esq. to break down Kanye West and Kim Kardashian's prenup if they ever divorce. The document was drafted when West had significantly more money than Kardashian did, which isn't exactly the case in 2020. Now that the gap between their net worths has shrunk, would their prenup remain in tact if they split? Previte said, "It's a binding contract unless and until one of them challenges it and a judge deems it unenforceable, or the parties agree to set it aside."
She explained, "It is true that both of their financial circumstances have improved significantly since they were first married. However, it remains to be seen what their financial circumstances will be if they get a divorce." This is especially true since their empires are constantly expanding. Both West and Kardashian churn out new products constantly. KKW Beauty includes cosmetics and fragrances, while Kardashian's clothing line SKIMS includes undergarments, shapewear, pajamas, loungewear, and even face masks, among other accessories. West's brand Yeezy offers footwear, accessories, and clothing for men, women, and children. It seems like they are both just making more and more money. Plus, he's still making music and she's still on Keeping Up With the Kardashians.
Previte said, "If Kanye's fortune is significantly greater than Kim's by that time, then the original provisions of the agreement might still be fair." But what if those circumstances change?
Kanye West and Kim Kardashian underestimated her earning potential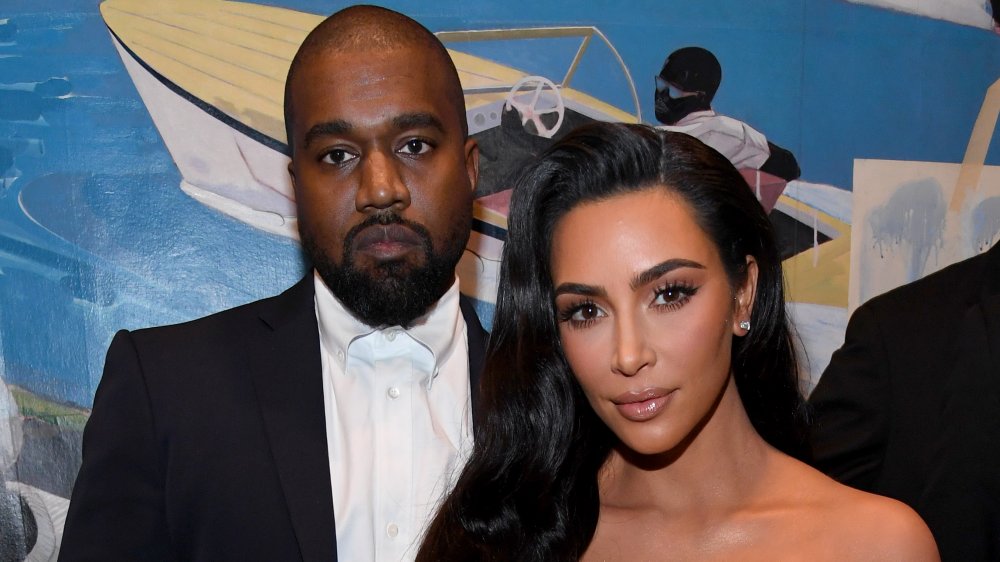 Kevin Mazur/Getty Images
Kanye West is officially a billionaire and Kim Kardashian is on her way to achieving that same milestone. She's moved far beyond the time when West's net worth was three times her fortune, which might change the parameters of their prenuptial agreement. Divorce lawyer Christina Previte, Esq. said, "I presume the intention of this agreement was to define Kim's share of Kanye's fortune. It seems both of them underestimated Kim!" 
"The very fact that the agreement has Kanye paying Kim implies that both of them thought Kanye would always be doing better!" Previte explained to Nicki Swift. She continued, "If the time comes for them to divorce, whether the agreement should be set aside would be determined based upon their financial circumstances at that time," which is logical. Previte added, "If their financial circumstances are such that the agreement makes no sense and is unconscionable, a judge has the discretion to set it aside. I suspect they may just acknowledge that in a settlement and determine how to divide their assets."
That means "if Kim's fortune has far surpassed Kanye's by that time, it's not a great leap to conclude that it would be grossly unfair for Kanye to have to share his fortune with her." Hopefully, Mr. and Mrs. West will never have the need to work through the details of their prenup, but it would be interesting to learn if it would still be enforced should she out-earn him one day.