Where Kim Kardashian And Kanye West's Relationship Stands After The Election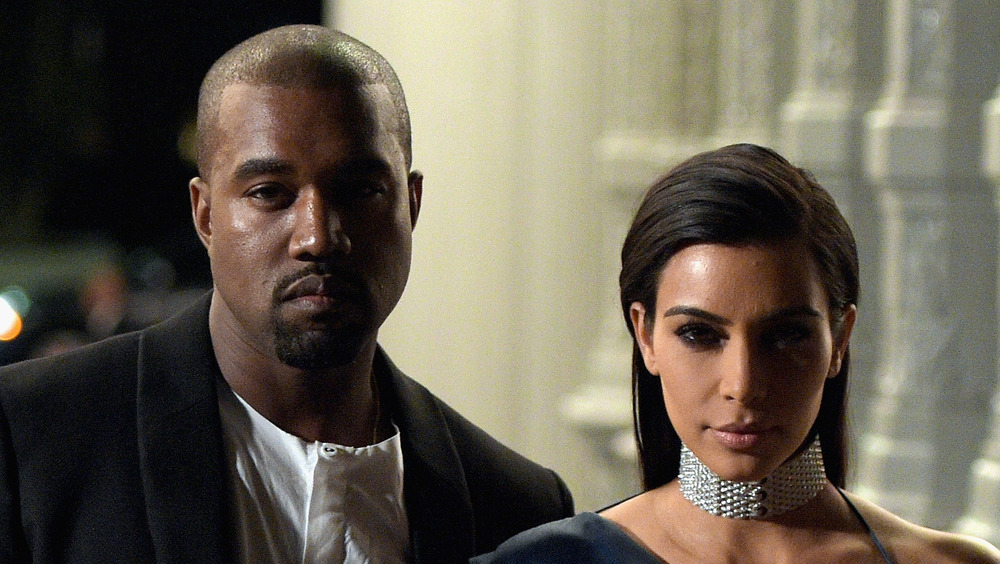 Jason Kempin/Getty Images
Kim Kardashian and Kanye West had their relationship put to the test in a very public way in 2020, thanks to Kanye West's unsuccessful run for president. When Kanye kicked off his presidential campaign on July 19, 2020, it pushed the couple's marriage to the brink after what transpired during his first campaign rally in South Carolina. According to The Sun, the rally took a bizarre turn when a sobbing Kanye revealed that he and Kim had considered having an abortion when she was pregnant with their first child, North, in 2013. 
Needless to say, Kim was allegedly furious at Kanye for sharing this personal information on such a public platform. A source told People of the incident, "Kim is shocked that Kanye spoke about North at the rally. She is furious that he shared something so private." After the rally, TMZ reported, Kanye ranted about Kim and her mother Kris Jenner on Twitter, accusing them of trying to have him committed to a mental institution. Kanye previously revealed in an interview with David Letterman, per People, that he has bipolar disorder. 
After the dust settled (and Kanye apologized to Kim), the couple vacationed in the Dominican Republic with their children in October 2020, and all seemed fine. Kanye continued with his run for president but only earned around 57,000 votes. Keep reading to find out how Kim Kardashian and Kanye West's marriage is really doing after the election.
Kim Kardashian and Kanye West are living separate lives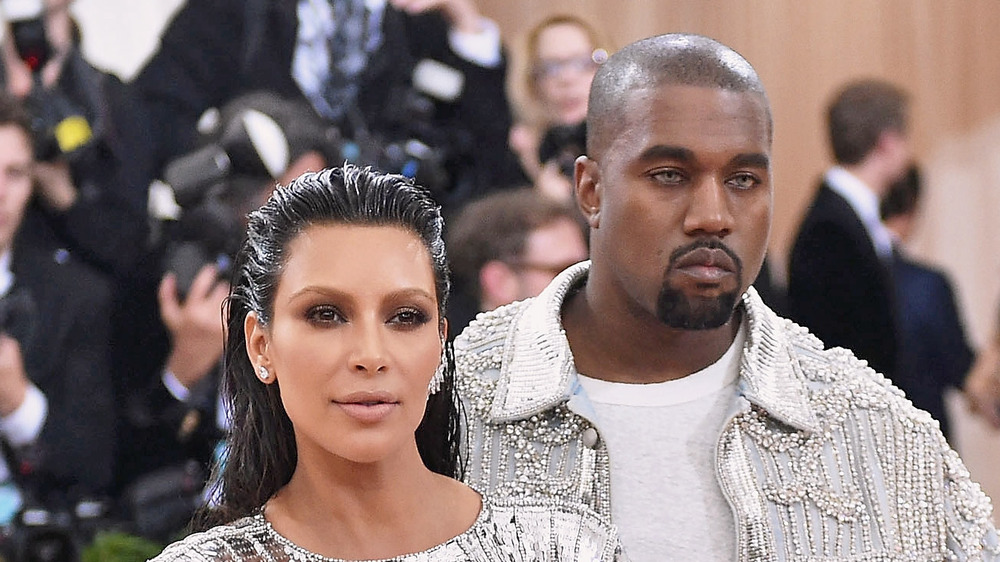 Mike Coppola/Getty Images
2020 took a toll on Kim Kardashian and Kanye West's marriage, with People reporting that while the pair are still married, they "very much live separate lives." A source told the outlet, "Kim has work and projects that are important to her, and Kanye has his. Their lives don't overlap much." People reached out to both of their individual representatives for a comment on the report. Neither of their reps responded to the request.
According to the source, "Kim seems happy and is very focused on work and causes. She strongly believes she can make a change when it comes to prison reform." Kardashian made news when she rallied to stop the Dec. 10, 2020 execution of Brandon Bernard, who was on death row for a 1999 murder conviction. She publicly called out the U.S. justice system for proceeding with his execution.
Since losing the election, West has been relatively silent on social media. West's focus of late is seemingly on music rather than politics. Rapper Pusha T revealed in an Instagram Live via the RapCaviar account that West and The Neptunes would be the producers on his upcoming album, Hypebeast reported. While West did celebrate his wife's October 2020 birthday by giving her a hologram of her late father, per Page Six, Kim Kardashian and Kanye West may just need to do their own thing right now. They say time heals all wounds, right?