Kim Kardashian Makes Heartbreaking Statement After Man's Execution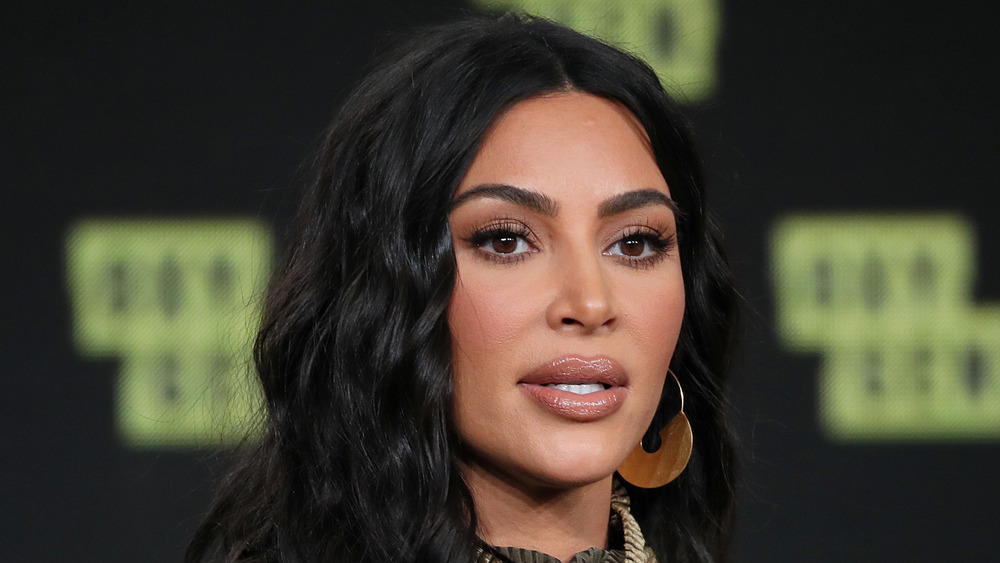 David Livingston/Getty Images
Kim Kardashian has been using her star power on behalf of criminal justice reform, and one of the cases that Kardashian became involved in was Brandon Bernard's. Bernard was scheduled to die by lethal injection on Dec. 10, 2010. His death sentence stems from the 1999 kidnapping and killing of Todd and Stacie Bagley, who worked as youth ministers, on a military reservation in Texas.
The Bagleys had given a ride to a group of teens, who then held them at gunpoint and forced the couple into the trunk. According to the Justice Department, Bernard and an accomplice doused the vehicle in lighter fluid. The Bagleys were shot in the head by one of the teens, Christopher Vialva, before Bernard set the car on fire, the Killeen Daily Herald reported. 
Kardashian brought the case to the attention of her Twitter followers in a series of tweets on Nov. 29, 2020, stating that, "[Bernard] has now been on death row for 20+ years with zero disciplinary write ups. He uses his time to reach out to at-risk youth, advising them to not stray from the Lord's path (or not follow in his teenage footsteps)." She was looking for his death sentence to be commuted to life in prison. On Dec. 9, 2020, she tagged President Donald Trump in a tweet asking him to intervene. Despite her pleas, Bernard was executed, per NPR. Keep scrolling to learn more about Kim Kardashian's heartbreaking statement following the execution of Brandon Bernard.
Kim Kardashian reveals she's 'so messed up right now'
Michael Cohen/Getty Images
Kim Kardashian shared in a series of heartbreaking tweets that she was "so messed up" following Brandon Bernard's execution. Bernard died by lethal injection in an Indiana federal prison, on Dec. 10, 2020. He was 40 years old. NPR reported the Supreme Court denied a stay in a rare execution of a person for a crime committed as a teenager.
According to the New York Post, Bernard apologized for his crime in his final words, saying, "I'm sorry. That's the only words that I can say that completely capture how I feel now and how I felt that day." Kardashian tweeted following Bernard's execution, "I'm so messed up right now. They killed Brandon. He was such a reformed person. So hopeful and positive until the end. More importantly he is sorry, so sorry for the hurt and pain he has caused others." 
Kardashian shared a message from Bernard giving thanks to his supporters, writing, "Brandon wanted me to tell every single person who worked on his behalf supporting him in any way a huge thank you. He was certain he was gonna have the chance to tell you all himself and write you all letters but he told me to tell you all how grateful he is for you!" Kardashian continued, "I could go on and on about what an amazing person Brandon was. I do know he left this earth feeling supported and loved and at peace. This just has to change: our system is so f*cked up."