How Kim K Is Trying To Get Trump To Stop An Execution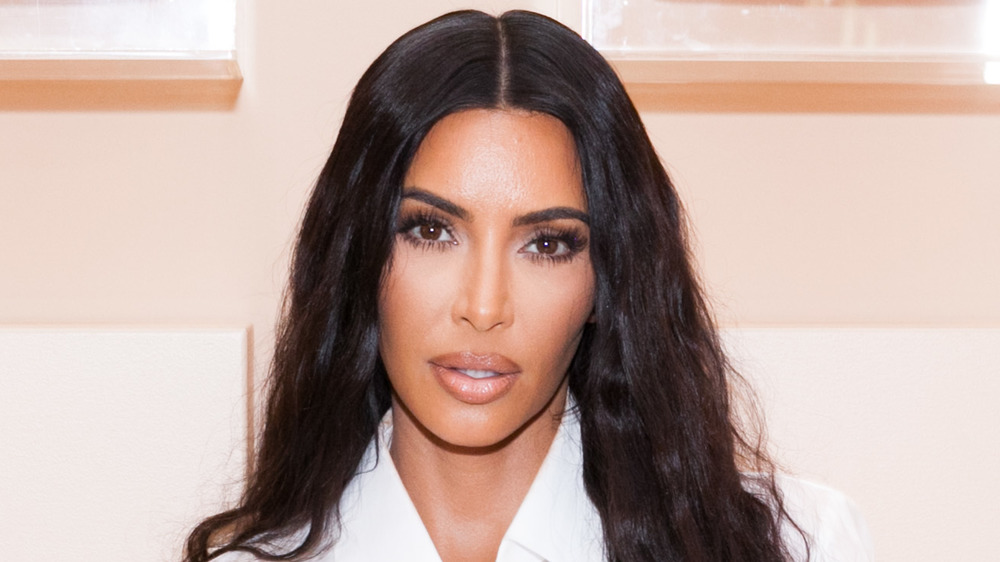 Presley Ann/Getty Images
Kim Kardashian is flexing her criminal justice muscles once again, asking that the sentence of federal death-row inmate Brandon Bernard be commuted to life in prison without parole before Bernard's Dec. 10, 2020 execution date.
In May of 2019, Kardashian made headlines when she revealed in an interview with Vogue that she was studying to become a lawyer. Her late father, Robert Kardashian, was an attorney. Still, Kardashian's own interest in the law came from her work with CNN commentator and criminal justice reform advocate Van Jones on his efforts to "shrink the incarceration industry." Kardashian West made a much-publicized visit to the Oval Office to advocate for Alice Marie Johnson, a 63-year-old great-grandmother who was sentenced to life in prison for a nonviolent drug offense. After she met with Donald Trump, he granted Johnson clemency.
Brandon Bernard, who is now 40, was convicted in 2000 of participating in a robbery scheme that ended with the murder of two people when he was just 18-years-old, per KWTX. Todd Bagley died from a gunshot, but his wife, Stacie Bagley, was killed in a fire set by Bernard. The murders took place on Ft. Hood military land in Texas, making it a federal case. Kardashian is now stepping up her efforts to stop the execution of Bernard. Continue reading more about Kim Kardashian's criminal justice efforts.
Kim Kardashian calls for Donald Trump to commute Brandon Bernard's execution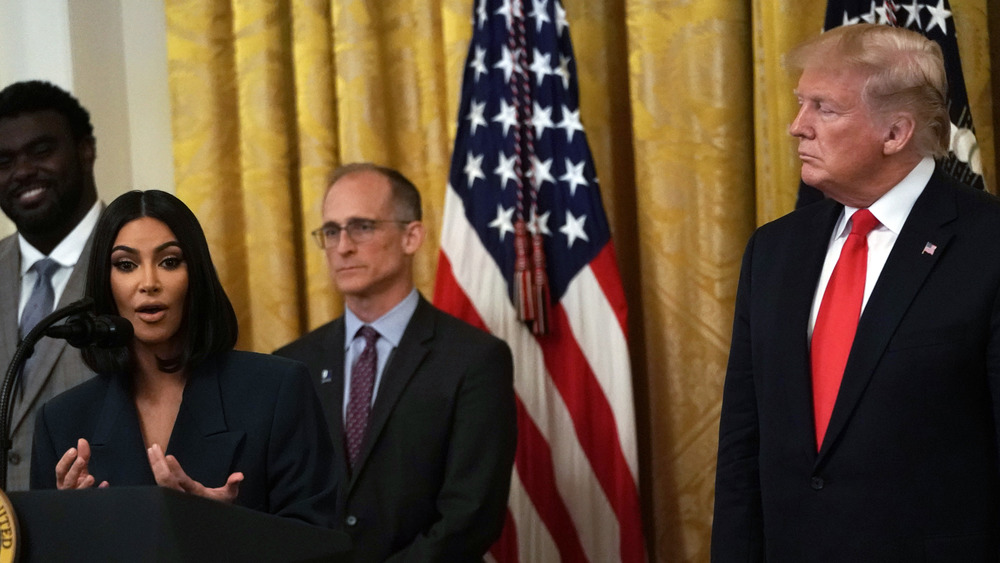 Alex Wong/Getty Images
Kim Kardashian has called on President Donald Trump to intervene and commute Brendon Bernard's execution. In a series of social media posts, Kardashian has laid the groundwork for why Bernard should not be executed. "Brandon Bernard, a 40-year-old father, is going to be executed tomorrow by our federal government. Having gotten to know Brandon, I am heartbroken about this execution," Kardashian tweeted on Dec. 9, 2020. "I'm calling on @realDonaldTrump to grant Brandon a commutation and allow him to live out his sentence in prison."
Kardashian then laid out five reasons why his execution should be communicated by Trump, tweeting, "1. He was 18 at the time. 2. He was not the shooter. 3. The prosecutor and 5 of the jurors now support clemency. 4. He's spent decades in prison w/out a write up, helping at risk youth. 5. There's bipartisan support for his commutation."
Kardashian is joined by five of the surviving nine jurors from the trial, as well as senators Dick Durbin and Cory Booker, in asking for Trump to commute Bernard's sentence, The New York Times reported. The Trump administration relaunched the federal death penalty in July 2019, following a 17-year suspension of the punishment, the Department of Justice revealed. Judging by her success in the Alice Marie Johnson case, Kardashian does seem to have some sway with Trump. We will have to see if Kim Kardashian's influence will prevail this time around.