Keke Palmer's New Look Is Turning Heads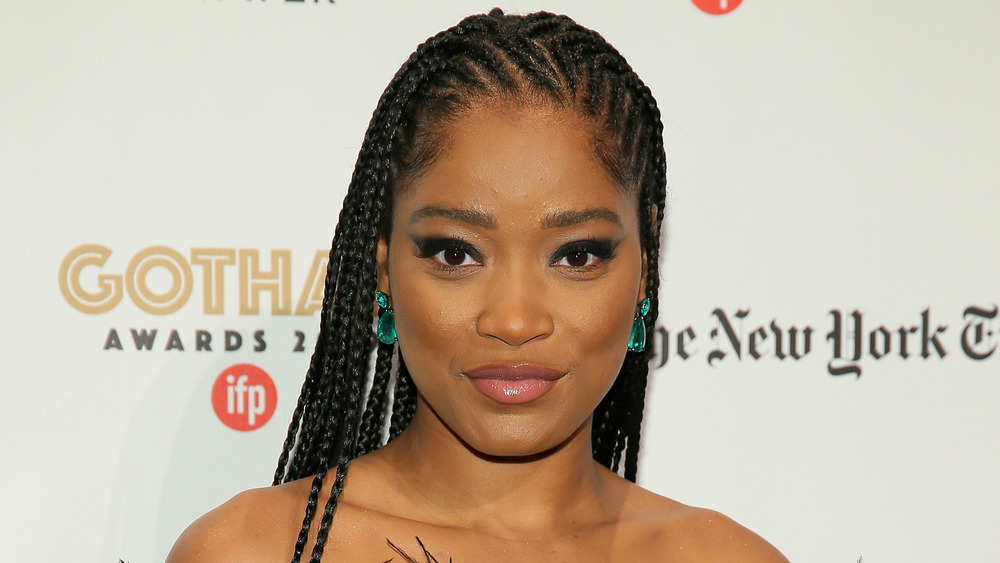 Jemal Countess/Getty Images
There's no better way to start the new year than to try out a new hairstyle, which can freshen things up and inspire a bit of fun. Keke Palmer, who sadly had her Good Morning America talk show, Strahan, Sara & Keke canceled in March amid the COVID-19 pandemic, debuted a new mullet on Jan. 5, 2021, via Instagram. And it's safe to say fans can't help but freak out over its throwback inspiration.
Ever the hair chameleon, Palmer has tried out numerous styles in the past in addition to her fierce fashion choices. From stylish bangs all the way to a shaved ponytail, Palmer has become quite the style icon since her Disney and Nickelodeon days. She knows how to keep things fresh and interesting with her style, but her latest transformation is turning heads because not everyone can pull off the 80s rocker vibes as she does, but she's also inspiring her followers to rock the trend with confidence.
So without further ado, feast your eyes below on Palmer's new look.
Keke Palmer is feeling herself with a new mullet
Keke Palmer posted a video of herself rocking a new mullet on Instagram. In the video, the Hustlers star looks directly into the camera, pouting her lips and lip-syncing to a song while touching her hair. She switched her previously long braids to the shaggy mullet, which features shorter bangs and longer curls in the back.
Although no one knows whether her new hairstyle is for an upcoming role or photoshoot, it was obvious Palmer was feeling the new 'do as she danced on camera. Her followers were also impressed with her mullet because they flooded her comment section with praise. "Giving me Rihanna vibes," one Instagram user posted, referring to Rihanna donning a similar haircut in November 2020, according to E! Online. Other users pointed out that Palmer's mullet gave them "Joan Jett vibes," which isn't surprising as the rockstar popularized the mullet in the 1980s — a hairstyle that many have ridiculed.
The credit for Palmer's new cut goes to her hairstylist Ann Jones, who posted a similar video of the actress on Instagram with the caption, "@keke got me drooling" and also hashtagging, "Happy New Year 2021."