Why Love Is Blind's Lauren Speed Doesn't Watch The Bachelor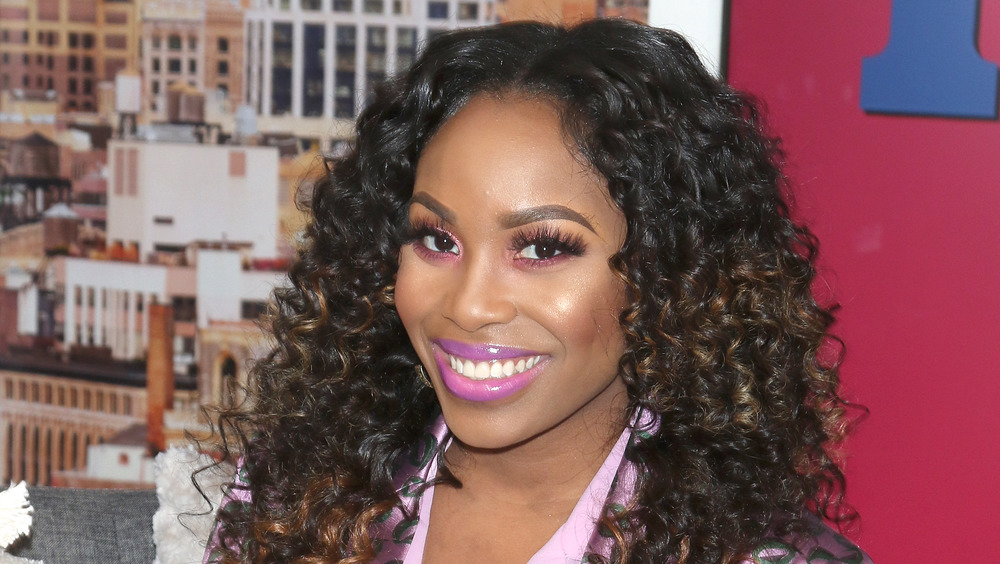 Jim Spellman/Getty Images
Love Is Blind was the hottest new dating show when it premiered in early 2020. The show's unique premise and fresh take on finding love spiked people's interest, making the reality series rank on Netflix's top 10 shows in the U.S. list for 47 days straight, per a Netflix press release. This is the second-longest top 10 run for a show, coming behind Cocomelon, which held the ranking for 64 days.
While there were loads of memorable couples from the reality show, fans particularly became attached to Lauren Speed and Cameron Hamilton. The couple entered their pods clearly ready to find love, and love quickly found them as they formed a strong bond during their time filming the experimental series. Since tying the knot on Love Is Blind in the fall of 2018, the couple have moved in together, started a YouTube channel, and are preparing to grow their family.
In their very limited amount of downtime, Lauren and Cameron enjoy watching trending shows like 2020's Emily in Paris, Tiger King, and The Umbrella Academy. They have also watched Love Is Blind, but that's as far into the world of reality dating shows that Lauren has willingly ventured. Love Is Blind has been called "the new Bachelor," but that still hasn't turned Lauren into a fan. Here's why.
Lauren Speed can't get into reality dating shows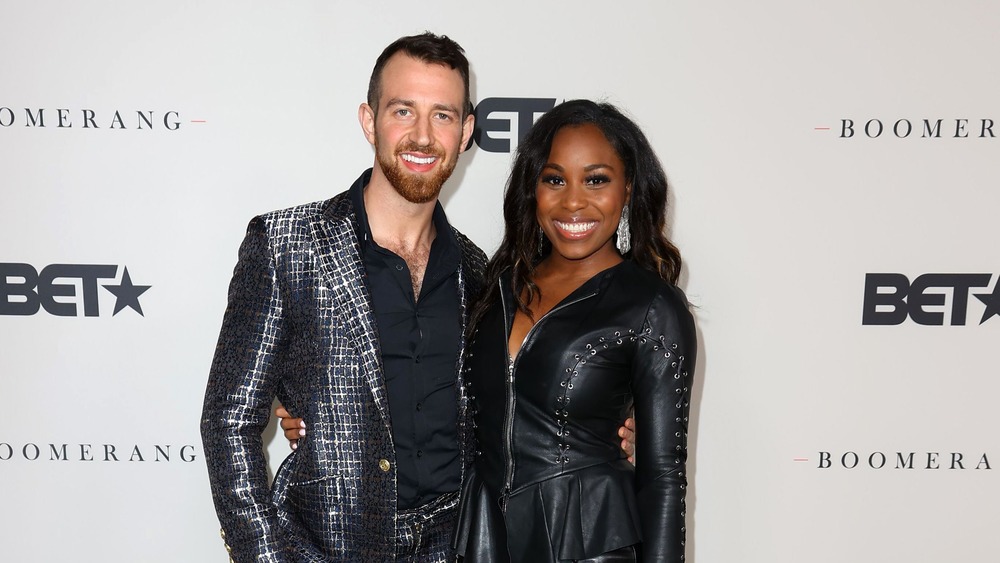 Jc Olivera/Getty Images
Although she found fame and love on Love Is Blind, Lauren Speed is not the biggest fan of reality dating shows. She was even skeptical about joining the original cast of the hit Netflix series in the first place, as she told PopCulture.com in a November 2020 interview.
Lauren also shared with The Guardian in December 2020 that she has only seen the popular ABC dating series The Bachelor because Cameron Hamilton wanted to watch it together. "I just can't get into it. I'm not even really into dating shows... even though we met on a dating show," she confessed. Cameron said he originally watched The Bachelor as a form of research for his own TV stint. 
The only exception for Lauren seems to be watching her own experience unravel on reality television, although she has only seen Love Is Blind once completely through. Instead, she finds herself skipping back to the parts that involved only her and Cameron. "It's like watching our home videos. Watching us get together, watching our families come together and all that stuff. It wasn't overly produced, so still had a lot of transparency and honesty," she shared. Considering her love story was caught on professional cameras and is forever saved in Netflix's archives, that is one fancy home video!