Everything We Know About Morgan Wallen's New Album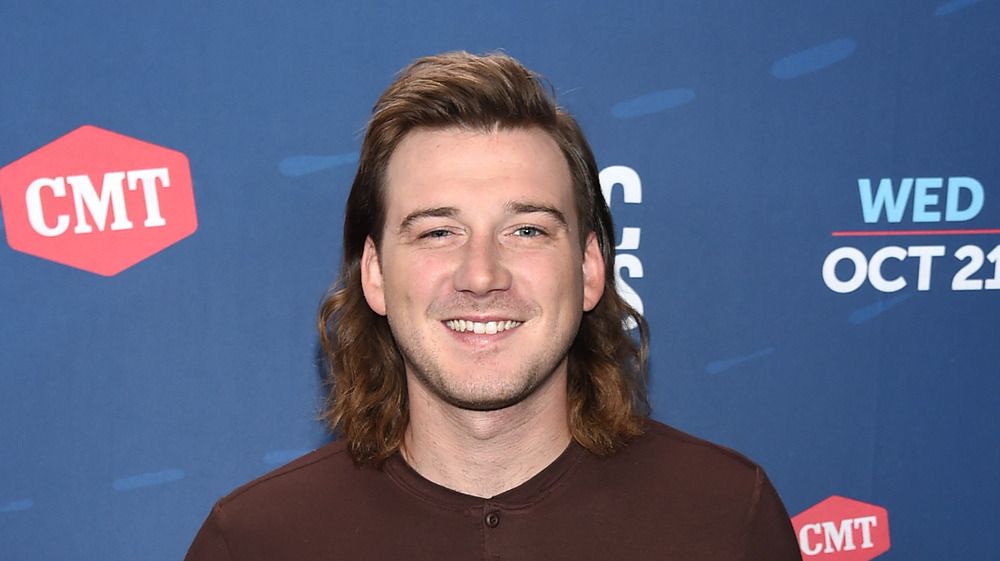 John Shearer/cmt2020/Getty Images
We all have two sides to us: our secret inner world and the external face we show to society. That's the duality country singer Morgan Wallen explores in his sophomore release: Dangerous: The Double Album, according to People.
The album, which dropped on Jan. 8, 2021, comes on the heels of a major year for the former contestant of The Voice. In May 2020, Wallen's first single off Dangerous, "More Than My Hometown," rose to No. 2 on the Billboard Hot Country Songs chart. Then, in August 2020, "7 Summers" — another track from Dangerous — performed even better, breaking streaming records on Apple Music for a country song and topping the charts, according to Country Now. Perhaps some of the greatest praise came in November 2020 when Time called "7 Summers" one of The 10 Best Songs of 2020. As if that weren't enough success for one year, Wallen became a father to son Indigo Wilder, whom he had with ex KT Smith (via People).
Needless to say, the Dangerous singles left fans wanting more — and guessing what the album might entail. Here's what we know about the new double record.
Morgan Wallen's new release Dangerous naturally evolved into a double album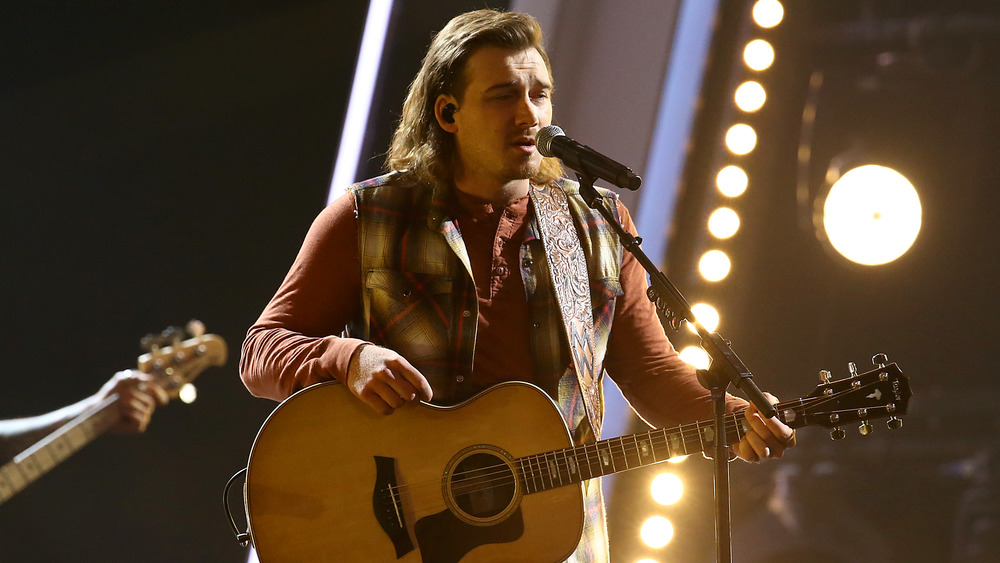 Terry Wyatt/Getty Images
In a trailer for a video collaboration with Spotify, Morgan Wallen Presents Dangerous, the Enhanced Album, the Tennesee native talked about the dichotomy of the 30-track album, which made it only natural to split the record into two distinct sides, per People. "I didn't have that plan when we were writing the album," he said. "Putting the songs together, it fortunately ended up to be a good split." Wallen described side one of the double record as more "personal," dealing with love and "introspection." Meanwhile, the second side embraces his "rowdy, redneck roots," he said.
That formula seems to be working for some critics, with Apple Music calling Dangerous a "wide-ranging showcase of what country fans initially loved about Wallen and a document of how he has grown as an artist. His songwriting, which veers between tender and tongue-in-cheek, has grown more confident."
Released by Big Loud Records, the album includes collaborations with Chris Stapleton and Diplo, producer Joey Moi (who has worked with Florida Georgia Line and Jake Owen), and a cover of Jason Isbell's Cover Me Up, according to Apple Music.
As for those wondering why Wallen waited until 2021 to release the album when he had so much material completed in 2020, the country star has a ready answer: "I didn't want anything else of mine associated with the year 2020," he says in the trailer.
Can't say that we blame him.