The Untold Truth Of Tony Parker's Wife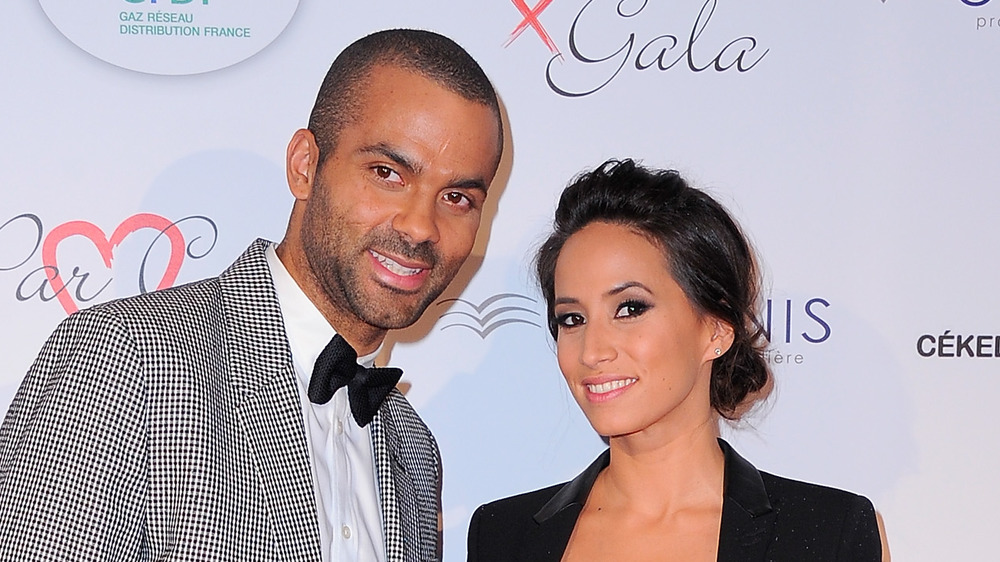 Kristy Sparow/Getty Images
Former NBA star Tony Parker is arguably the greatest French basketball player of all time. He won four NBA championships during his 17-year tenure with the San Antonio Spurs, and was the subject of a Netflix documentary, The Final Shot, which chronicled his life and playing days.
Parker is known for his crafty and smooth play on the court, but his love life has not run so smoothly. He was romantically linked to Desperate Housewives star Eva Longoria; the two met in 2004 and the couple married in 2007. Rumors circulated at the time of their dating that the gorgeous actress had begun dating the former Spur while she was still together with *NSYNC member J.C. Chasez.
In late 2010, news began to spread that Longoria was unhappy and wanted to leave her husband. According to the New York Post, the actress discovered that Parker had been secretly texting with another woman. To make matters more complicated, that woman was revealed to be the wife of one of the NBA star's former teammates, Brent Barry.
Shortly after, the Desperate Housewives actress filed for a divorce from the French basketball player in 2010. In an interview on The Conversation (via Hello Magazine), Parker spoke about the difficulties of dating a famous woman in Hollywood. "This is the world we live in today; everything is on the Internet and on social network sites," he said. Fortunately, Parker would go on to find love again and start a family.
Tony Parker married a beautiful journalist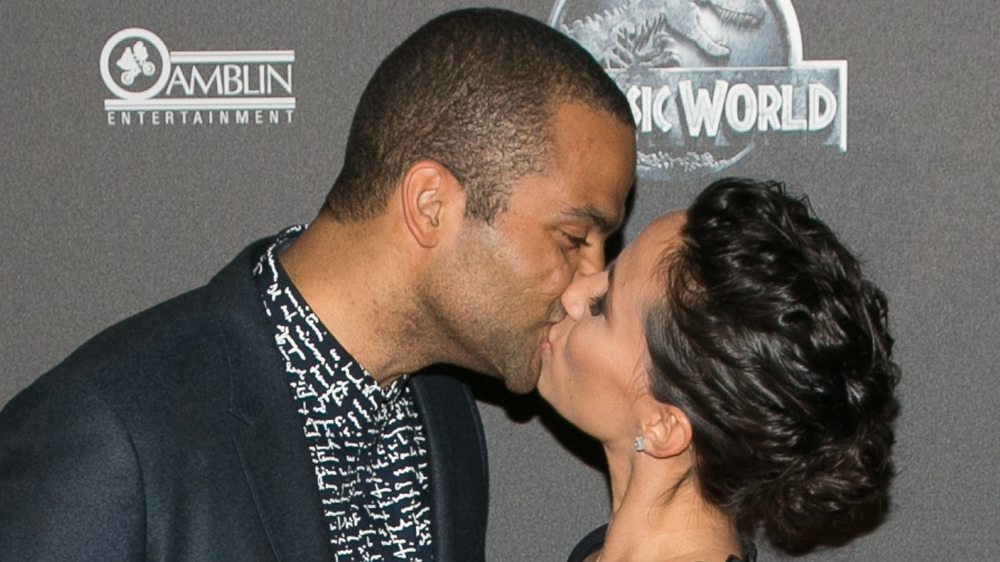 Marc Piasecki/Getty Images
Tony Parker had a great summer in 2014. He won his fourth NBA title, and then signed a lucrative contract. To cap off the summer Parker married his girlfriend, Axelle Francine, who he had started dating in 2011, as per People.
These nuptials were a departure from his lavish wedding with Eva Longoria. The French couple had an intimate ceremony at the Cowboy Dancehall in Texas, where they flew in some close members of their families from France. "He wanted to show them a Texas country good time," an employee in attendance told People.
According to My San Antonio, Francine is a journalist and entrepreneur who opened Le Petit Med Spa in 2019. She was born in Paris, France, before relocating to New York City, and then San Antonio, per Nailbuzz. Following their marriage in 2014, the couple had their first child, Josh Parker. On Feb. 01, 2016, the four-time NBA champion took to Twitter to announce they were expecting another baby boy, who they named Liam Parker.
Just over four years later, in August 2020, Parker made another announcement about his family life, but this time it was sad news. He used the opportunity to let fans know that the couple was getting divorced. "After nine years together, during which we shared a lot of happiness, and raised two wonderful children, Axelle and I have decided to end our union," he wrote in the Twitter post, adding that no other public comments would be made on the matter.