Here's How Cobra Kai Star Gianni DeCenzo's Life Has Changed Because Of His Role As Demetri - Exclusive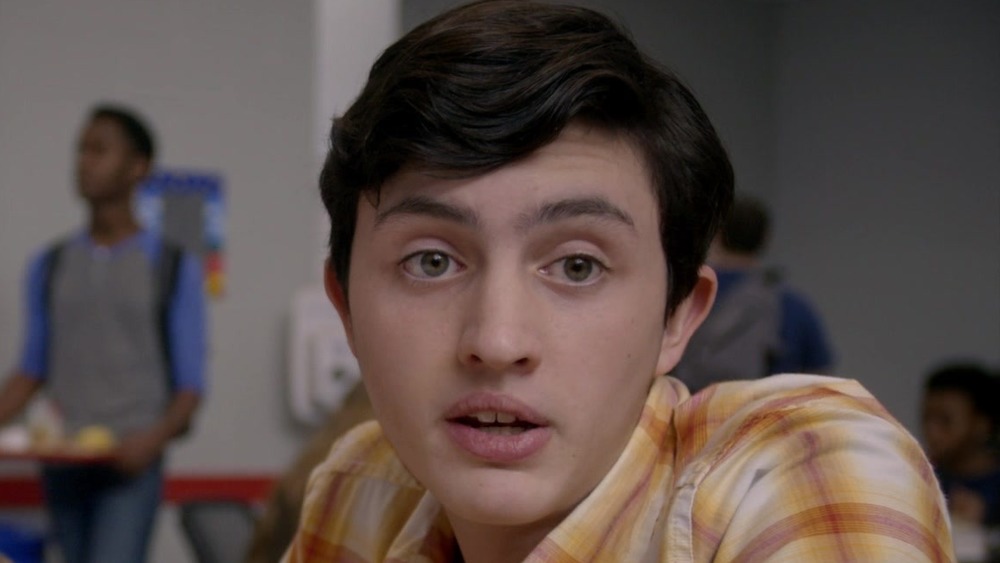 So far, 2021 is off to a great start for Cobra Kai. Following the Season 3 premiere in January 2021, the show secured a spot in Netflix's coveted Top 10. Ever since it transitioned from YouTube Premium (formerly YouTube Red) to the juggernaut of all streaming services back in June 2020, per The Hollywood Reporter, the once somewhat obscure series has catapulted into the mainstream spotlight and gained a considerably larger audience.
One person who has noticed the massive surge in popularity is Cobra Kai star Gianni DeCenzo, who plays Miyagi-Do's cynical karate geek, Demetri. "It's honestly like night and day. When we were on YouTube, we were getting some recognition, but by the time we got on Netflix, it was just skyrocketing," he told Nicki Swift in an exclusive interview. "I think when it first started on YouTube, my followers on Instagram was at like 10,000, and I was just happy to have that. I was like, 'Geez, I can't believe 10,000 people want to pay attention to me,' but then when it went on Netflix, it just skyrocketed."
He continued, "Now, Netflix is having us do all sorts of crazy promotional stuff, constantly just trying to make sure that the show gets out there so people can watch it. Really, it's amazing." DeCenzo isn't the only one taking notice of his newfound fame. His real-life girlfriend is now dating a full-fledged rising star. According to DeCenzo, at one point, she had no clue who his onscreen alter ego was.
Gianni DeCenzo would totally jump at the chance to direct an episode of 'Cobra Kai'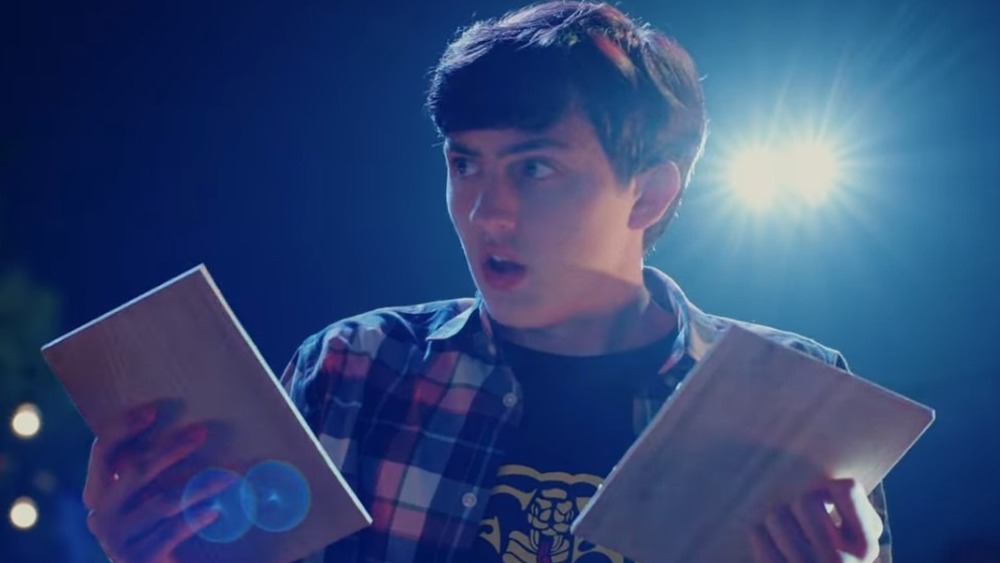 "When we first started dating, she didn't even know that Cobra Kai existed," Gianni DeCenzo told Nicki Swift while talking about his girlfriend. "She was like, 'Oh, who's that Demetri? Oh, he's kind of cute,' which how could you think anything else? But yeah, she's just very supportive of the show. She's very proud of what I've been able to do. I've been working on this since I was eight years old, trying to get somewhere [with acting], and now after, what, 10, 11 years, we're only just starting to get some good stuff."
But acting isn't the only Hollywood career path on DeCenzo's radar. At some point in the future, he would like to get a taste of what it's like sitting in the director's chair. And if given the opportunity, he'd totally jump at the chance to direct an episode of Cobra Kai. "I've honestly been thinking about [directing]. I might want to do that one day just because it would be such an awesome experience," he told Nicki Swift. 
"People go to college and pay to learn how to do stuff like that, and so to be able to on such a professional set like that, it's like getting a college education, but they pay you to be there. But I would love to direct an episode [of Cobra Kai]. Obviously, they'd have to run through some stuff. They'd have to hold my hand along some of the way, but that would be a lot of fun."
Gianni DeCenzo admires Jim Carrey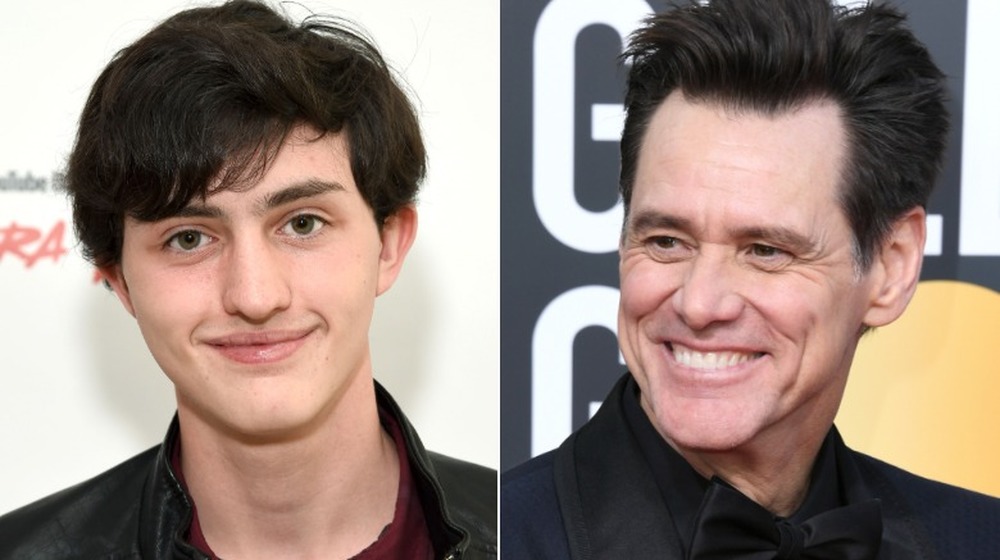 Michael Kovac, Jon Kopaloff/Getty Images
Whether it's behind or in front of the camera, working in film or television has always been Gianni DeCenzo's calling. It's a passion that's ingrained in his DNA, and something he says he's known since his early formative years. Even if his big break with Cobra Kai never panned out, he knows that the creative bones in his body would have ultimately drawn him to the performing arts or some other artistic avenue.
"If I hadn't kept up with acting, I think I would have probably turned more towards art, drawing, and sculpting and stuff like that," DeCenzo said when asked about his alternate career options. "Also, maybe something more technical, building things with computers. Just coding and stuff like that because I also just really love to build things, but I think, first and foremost, my passion is acting. It's something that's been in my family for the longest time. My parents actually met in an acting class, and my dad even proposed to my mom during one, so yeah."
So, what Hollywood actor does DeCenzo most admire? It's no surprise to learn that he looks up to a legendary, modern day comedian. "The first thing that comes to mind is Jim Carrey. I've been his biggest fan for the longest time," he told Nicki Swift. "I've watched him in Ace Ventura, The Mask. I just really admire his sense of comedy. If I can be anywhere close to his level of talent, I think I'd be happy, because he's just one of my favorite actors."
Season 3 of Cobra Kai is now streaming on Netflix. Be sure to check back for more exclusive Cobra Kai content here on Nicki Swift.