Cobra Kai Star Gianni DeCenzo Talks What's In Store For Demetri In Season Three - Exclusive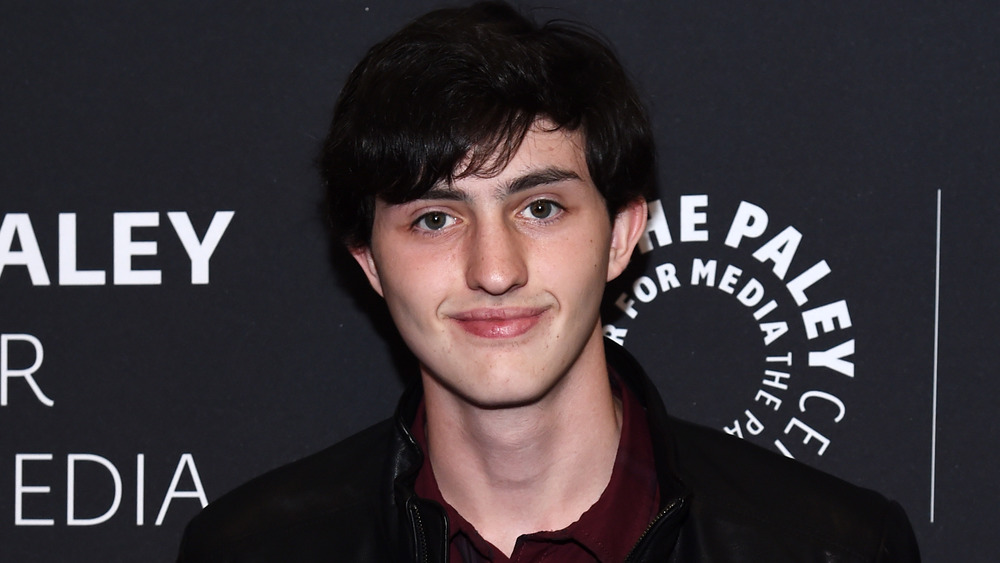 Amanda Edwards/Getty Images
Spoilers for Cobra Kai Season 3 to follow.
Cobra Kai returned on Jan. 1, 2021, kicking off the new year with the long-awaited premiere of Season 3 on Netflix. Finally, all of those burnings questions that left fans in suspense after the killer Season 2 finale were answered. That being said, one of the biggest plot points of the season comes as no surprise. Most fans were left worrying about the fate of Miguel Diaz (Xolo Maridueña) who, as seen in trailers and promo photos, was clearly severely injured after his near-fatal fall during Season 2's schoolhouse brawl. 
For those who have already binge-watched Season 3, was anyone surprised that he made it back on his feet? Co-star Gianni DeCenzo, who plays Miyagi-Do's resident karate geek Demetri, never had any doubt about Miguel's miraculous road to recovery. He told Nicki Swift as much during an exclusive interview, and also shared his take on a number of Season 3's standout moments.
"I mean, personally, I kind of figured, 'Well, they can't get rid of the new karate kid. He's still got to do karate, whether it be a little bit different or something like that," DeCenzo told Nicki Swift. He continued, "I think that the way they wrote his return was really cool. He's still using his own form of Daniel-sanding-the-floor techniques to teach himself how to walk again. We see that a lot happen in Season 3, and it's just really amazing. But I had hope that he would be able to come kick some a** once again."
Hawk and Demetri make peace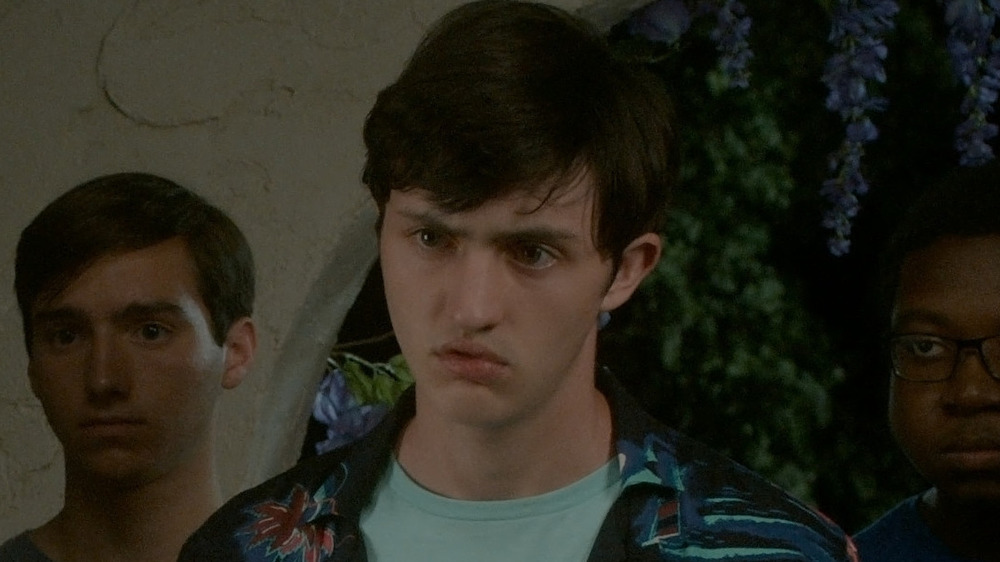 Netflix
Another highlight of Cobra Kai's third season? The further explored rivalry between Demetri and Hawk (Jacob Bertrand), which saw the two former ex-pals hug it out during the Season 3 finale's LaRusso house battle royale. While most fans were thrilled to see Hawk return from the dark side, DeCenzo doesn't think the two are in the clear just yet. Can you truly forgive the dude who intentionally broke your arm just weeks before making peace?
"Honestly, I think that's the craziest turn we've seen in Season 3, because you have to keep in mind, things are getting really crazy," DeCenzo explained to Nicki Swift. "It went from a couple of school fights in Season 2, and now we have breaking and entering ... yeah, it escalated extremely. I never really would've thought that right there in that moment Hawk would change his mind, but obviously, we see throughout Season 3, he's starting to reconsider some stuff. The wheels are turning in his head. Then he just flipped sides, so I'm really eager to see what we have going on for Season 4 as far as Hawk and Demetri go."
While it might seem like Hawk and Demetri have buried the hatchet, the wounds might take some time to fully heal. Even though the two were last seen side-by-side during the merging of the Miyagi-Do and Eagle Fang dojos, Demetri could still have some walls up and DeCenzo still feels there might be some rough waters ahead.
Miyagi-Do and Eagle Fang join forces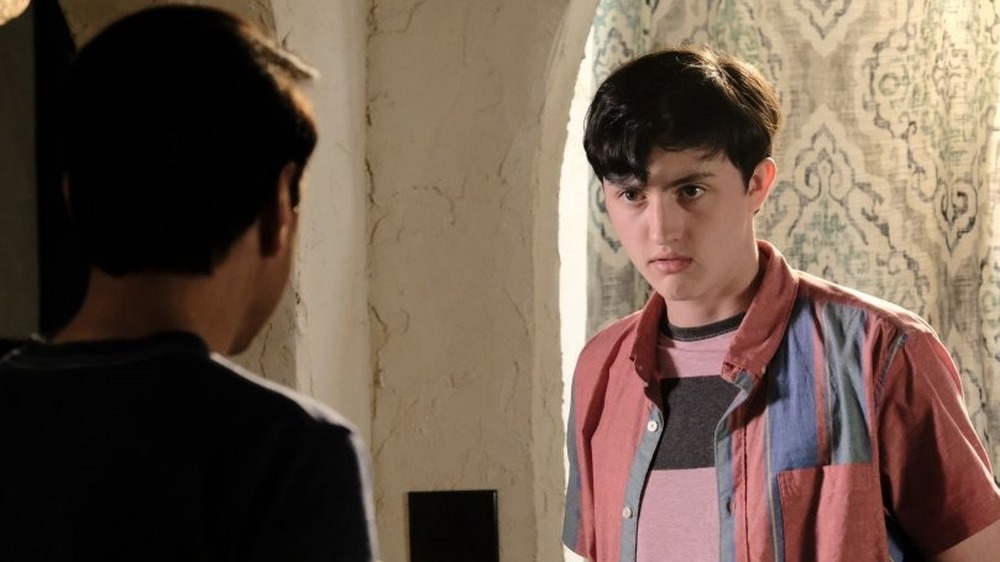 Netflix
"Even though they made up and they're friends again, I guess you would say there's still a lot of healing they have to do," Gianni DeCenzo told Nicki Swift of Demetri's relationship with Hawk. "A lot of stuff happened between them. Hawk broke Demetri's arm. That's difficult to get past, but I think it's going to go up from there. There's obviously going to be some bumping of heads, but they'll get back together."
Hawk and Demetri aren't the only Cobra Kai characters with a rocky bromance going on. Let's not forget their bull-headed senseis, Daniel LaRusso (Ralph Macchio) and Johnny Lawrence (William Zabka), who have a tumultuous past of their own. Can the two truly put their differences aside and effectively train their freshly merged group of students without coming to blows? While they may never fully see eye-to-eye, DeCenzo believes that disagreements are just a normal part of any friendship.
"I think no matter what, they're going to bump heads on a few things, but we've seen it in the past, they're buddies," he told us. "They get along on a lot of things, whether it's just bobbing their heads to music and stuff like that. They're friends at heart. Yeah, they disagree, but what friendship doesn't?"
Season 3 of Cobra Kai is now streaming on Netflix. Be sure to check back for more exclusive Cobra Kai content here on Nicki Swift.