Cobra Kai Star Gianni DeCenzo Reveals His Personal Connection To The Karate Kid Franchise - Exclusive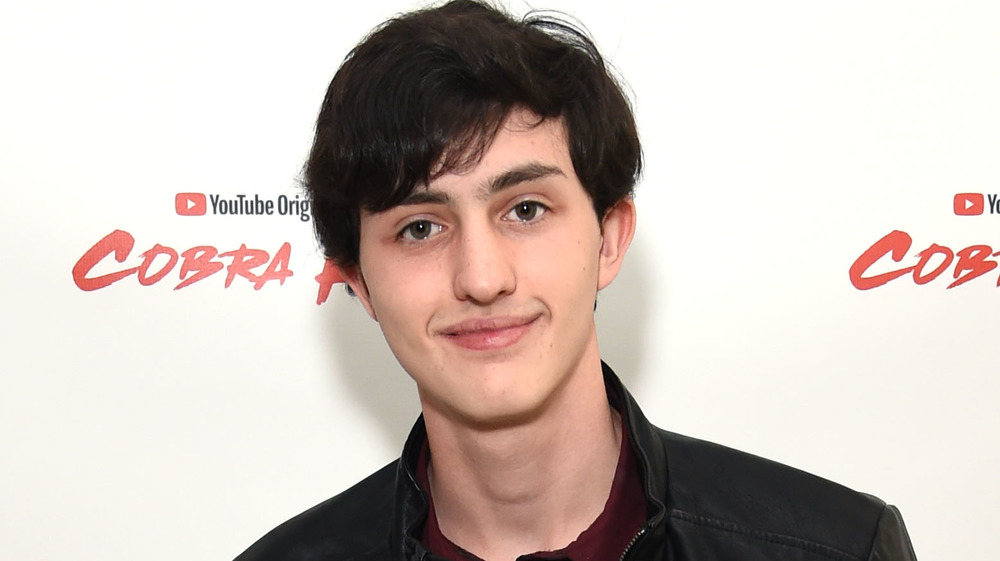 Michael Kovac/Getty Images
It's been decades since a baby-faced Ralph Macchio crane kicked his way into theaters with the 1984 hit film The Karate Kid. All these years later, the franchise is as relevant as ever thanks to the success and critical praise of Cobra Kai. The series — which made the move to Netflix in June 2020 after launching on Youtube Premium in 2018 – catches up with an older and wiser Daniel LaRusso (Macchio) and his down-and-out archnemesis, Johnny Lawrence (William Zabka). 
Speaking of baby faces, the plot is mostly centered around the teen angst antics of a whole new colorful crop of karate kids. You see, Daniel and Johnny have kids of their own now and they both lead dojos that are mostly filled with rambunctious high school misfits who are trying to find their way with martial arts. Not only is the new cast mostly in their young adult years, but a majority of them weren't even born when the first few Karate Kid movies hit theaters. In fact, their own parents were very likely in their formative years when the movies first came out. One of those cast members is rising star Gianni DeCenzo, who plays Miyagi-Do's resident geek with a mean streak, Demetri.
The Karate Kid came out 17 years before Gianni DeCenzo was born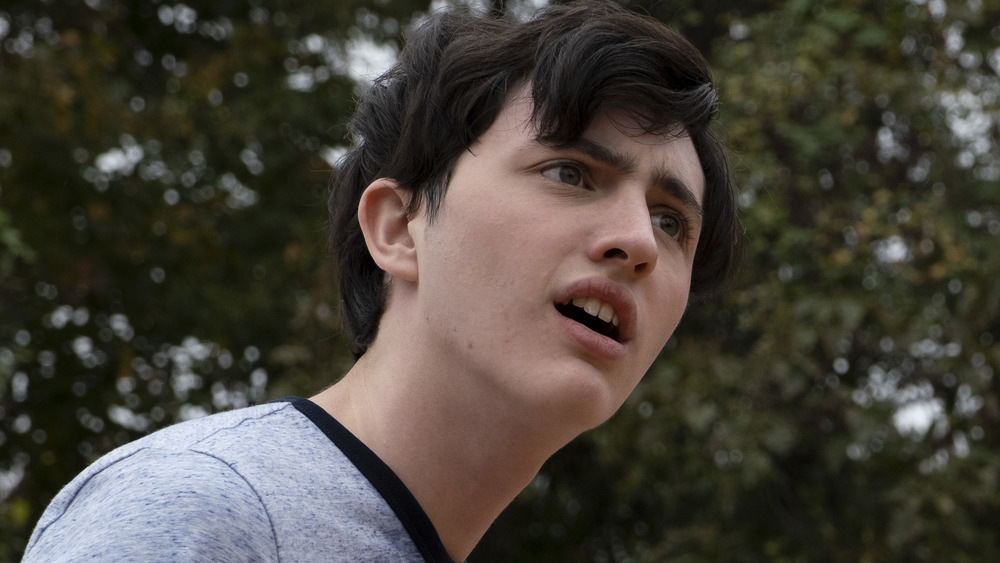 Netflix
"I had seen [The Karate Kid] a couple of times," Gianni DeCenzo told Nicki Swift in an exclusive interview. "It was 17 years before I even existed, so it obviously wasn't my sort of thing. My dad grew up with those movies. He was around when everyone was seeing the surge of karate dojos starting to rise after The Karate Kid came out, but I had seen the movies a couple of times in the past, but it obviously wasn't my generation's thing."
While DeCenzo was surely thrilled about the opportunity to star in a major series that involved martial arts, at the time, he was somewhat oblivious to the mass appeal and coolness-factor that the original movies had, but can you blame him? As he pointed out, it was before his time, but his parents seemed to flip out more than he did when they learned what his new Cobra Kai gig actual was.
"Yeah, they were like, 'This is for Karate Kid!'" DeCenzo recalled, comparing his parents' energetic reaction to his own. "And I'm like, 'Oh, okay. That's cool. Yeah. I like that movie.' They're like, 'No, no, no. This is a reboot of Karate Kid with William Zabka!' And I'm like, 'Oh, okay, cool.'"
Gianni DeCenzo has been taking Krav Maga classes for years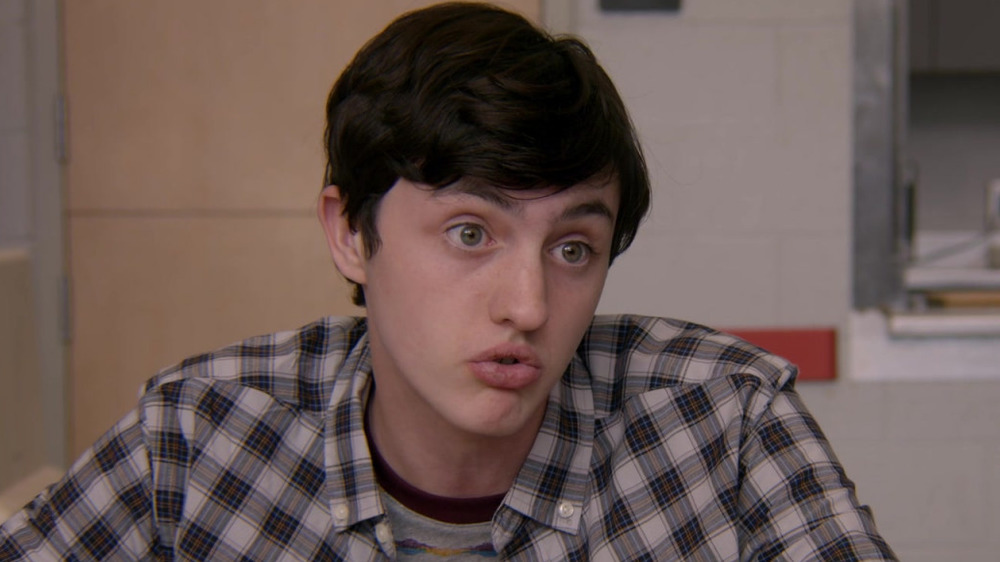 Netflix
One aspect of Cobra Kai that appealed to Gianni DeCenzo was the opportunity to put some of his own martial arts training to use. No, he had never dabbled in karate before, but the young actor actually has some first-hand experience with a lesser-known fighting style. "I've been taking Krav Maga for about five years now," he revealed to Nicki Swift. "It's like an Israeli fighting technique, so I knew a little bit going into things, but obviously, I was able to learn a whole lot more, especially when it came to bigger kicks and more showy flashy kind of stuff like that because my hips don't flex at all."
That Krav Maga experience seems to be paying off and DeCenzo's skills are clearly improving. "I have very, very bad flexibility, so that's obviously been the biggest thing I've been learning to do, and so now I can kind of do some jumping and spinning kicks," he said. "I've been working on a kip-up. That's where you're on the ground and you jump in the air. I kind of got that down. I'm hoping to use that somewhere in Season 4, so we'll just have to wait and see."
Season 3 of Cobra Kai hits Netflix on Jan. 1, 2021. Be sure to check back for more exclusive Cobra Kai content here on Nicki Swift.