The Untold Truth Of Tony Parker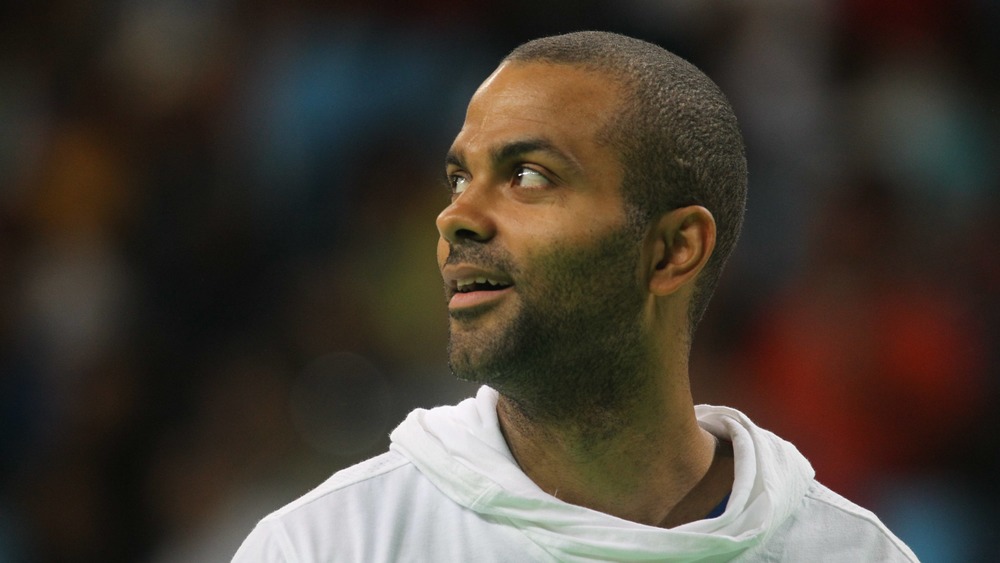 Xavier Laine/Getty Images
Tony Parker recently joined the ever-growing list of professional athletes with documentaries about their lives with Netflix's Tony Parker: The Final Shot. But just because celebrity documentaries are a dime a dozen these days doesn't mean that Parker is any less deserving of his.
As a professional basketball player who didn't grow up in the United States, Parker's life is undoubtedly unique. He was born in Belgium but grew up in France, where he developed a taste for the sport. His talent matched his taste, and before he knew it he was playing professionally in the States, per TV Guide. Over the years, Parker has won numerous championships and earned his rightful place in the history books as one of basketball's greats. 
Even if you're not the biggest sports fan and know nothing about Parker's skills on the court, you probably know him as Eva Longoria's ex. It turns out that Parker has a knack for mixing business with pleasure, and his basketball career is directly related to the end of his marriage with Longoria. Read on to find out more about the NBA player's fascinating and dramatic life.
Tony Parker got between his teammate and his wife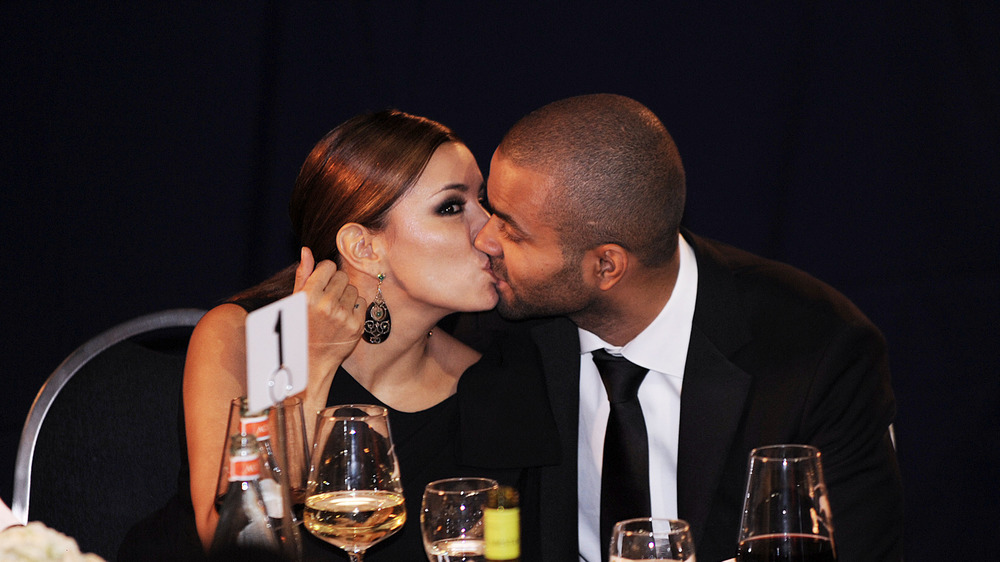 Pool/Getty Images
Basketball legend Tony Parker and ex-wife Eva Longoria split in 2010 after stories of Parker's wondering eye came to light. In 2010, news broke that Parker had an "inappropriate" relationship with the wife of one of his San Antonio Spurs teammates, per ABC News.
The teammate in question was Brent Barry, who was going through a divorce at the time. According to reports, the Desperate Housewives star found text messages between her husband and Brent's wife Erin Barry on his phone. At that point, the virtual flirtation had been going on for nearly a year, per ABC.
At the time, the news was devastating for both Parker and Longoria. "It is with great sadness that after 7 years together, Tony and I have decided to divorce," Longoria tweeted in November 2010, as rumors of Parker's infidelity continued to spread. For his part, Parker was equally distressed. He opened up about the traumatizing split in an interview with The Conversation on Canal+ in 2015. "It's not easy to leave a relationship, because when I get involved in something, I want to do well," he said, per Hello!.
These days, things have calmed down for the actress and the basketball star. They've both gone on to find love with other people and have happily put the past behind them. But Parker has faced another, non-romance-related obstacle.
Tony Parker suffered a serious injury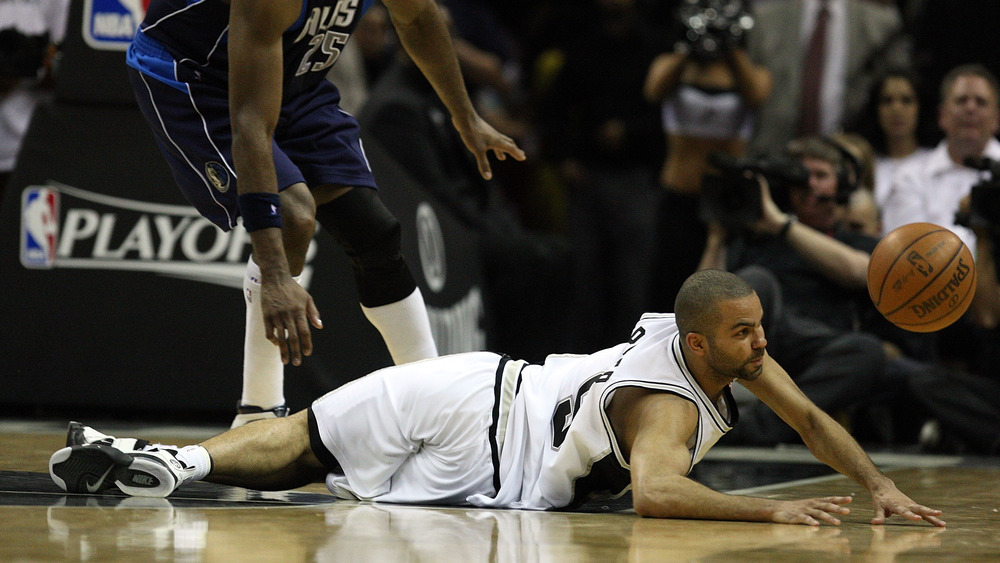 Ronald Martinez/Getty Images
Tony Parker's professional career was damaged by more than just his personal life. Back in 2017, he suffered a devastating injury at the peak of his career that almost prevented him from ever playing basketball again.
In the middle of the 2017 playoffs, Parker fell on the court, and the resulting injury prevented him from finishing out the season and required months of physical therapy. According to My San Antonio, the fall was so bad he had to be carried off the court in the middle of the game, a rarity in basketball.
"When is the last time you saw a player carried off the court?" said Dr. Bell, a knee specialist who spoke to the outlet at the time. "It almost never happens. That's when you knew it was bad."
The fall caused Parker to tear his left quadricep, which required surgery and prevented him from completing the postseason, per News 4 San Antonio.
Luckily, Parker was able to make a full recovery, thanks to his dedicated team of doctors and therapists who worked with him for months after his surgery. Parker played another season with the Spurs before spending one year playing for the Hornets, per ESPN. He officially retired from professional basketball in 2019, after 18 years with the league, per NBA.com.