The Real Reason Hugh Grant Wasn't In The Last Bridget Jones Movie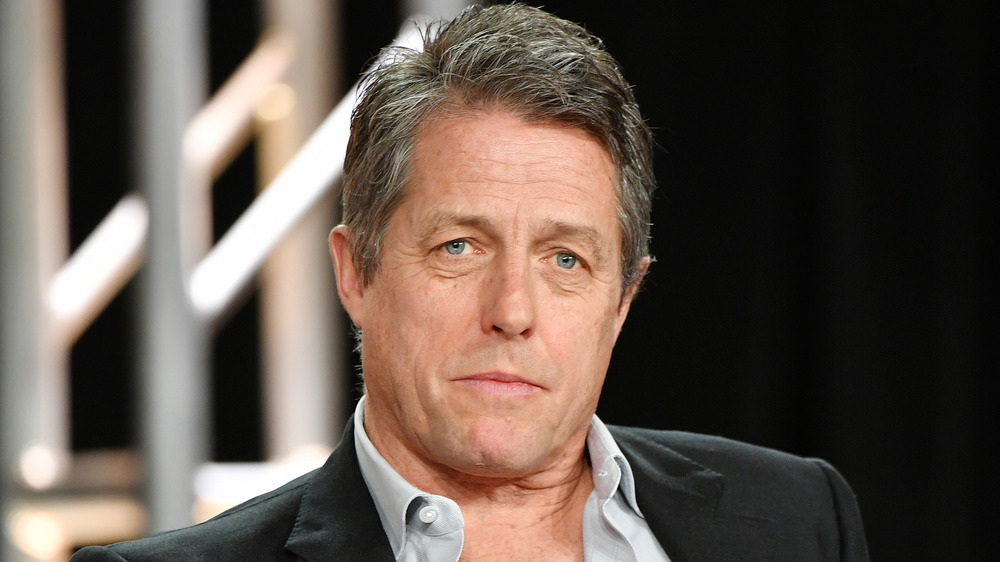 Amy Sussman/Getty Images
Did you know Love Actually star Hugh Grant once said "no, actually" to doing a third Bridget Jones film?
To refresh rom-com ignoramuses' memories, Bridget Jones's Diary, which came out in 2001, is a crude, yet cult-favorite comedy starring a career-defining Renée Zellweger as the tragically single 30-something Bridget, who finds herself suddenly the apple of two mens' eye. That would be the smooth operator and co-worker Daniel Cleaver (played by Grant) and the more quiet barrister Mark Darcy (Colin Firth). With an 80 percent rating on Rotten Tomatoes, grossing $281 million worldwide, the England-set film is simply a classic. 
People still fall in love, or in love-hate (in Grant's case), with its clumsy yet irresistible characters. Outlets regularly gush over the film today (which made singing "All By Myself" at karaoke, or alone, a pastime), and it was no surprise we got a sequel. Bridget Jones: The Edge of Reason made good at the box office in 2004, grossing $265 million, with its three principal love triangle cast-members aboard. But, when it came to the third film in 2016, Grant did not want to be part of another diary entry.
Yup, the suave British actor, who has had a career resurgence with Netflix's Death to 2020 and HBO's The Undoing, said "no" to doing the third film, Bridget Jones's Baby, with the movie writing out his character and replacing him with Patrick Dempsey as Jack Qwant. So what sparked the decision? Here's why Hugh Grant passed on a third Bridget Jones film.
Hugh Grant called Renée Zellweger's character 'a stretch'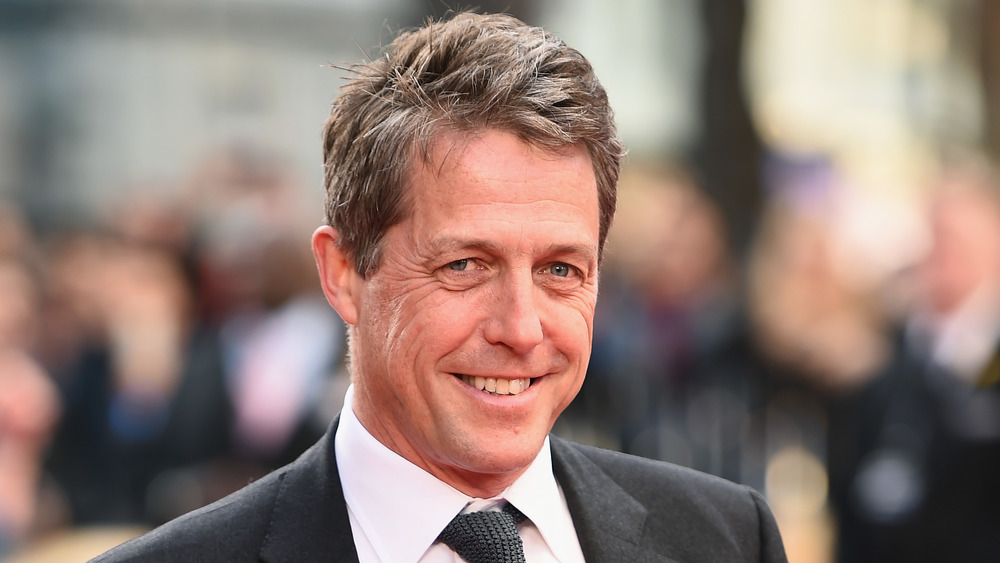 Ian Gavan/Getty Images
So why did Hugh Grant turn down 2016's Bridget Jones's Baby? As Grant explained to Bustle, the part just was not up to par. "When they came to me a few years ago, they had a good central premise, but I didn't think the script completely worked," Grant told the outlet. "So I worked with them on it for some time, almost a year, I think, and I could never make the second half of the film work ... especially for my character. So in the end we sort of ran out of time, and I said, 'I think you should make it with someone else.'" 
And they did, by replacing Grant with Patrick Dempsey. But we cannot help but feel disappointed Grant could not stick it out, especially since it was the trilogy's last installment. Also, per Bustle, that writing team was impressive, comprised of Helen Fielding (who wrote the books), Bruno writer Dan Mazer, and actress Emma Thompson.
Grant also was not happy with (the admittedly enigma-like) American Renée Zellweger's accent for the British character. "There was a whole scandal about why isn't this a British actress?" Grant said in the BBC documentary Being Bridget Jones, per MME. "I didn't know Renée Zellweger, and a Texan playing a British character, it did seem like a stretch," he added. "...it was Princess Margaret having had a stroke. But a week later it was bang on." Yowza. Clearly, Hugh Grant always had doubts.