The Real Reason Lisa Kudrow Almost Quit Friends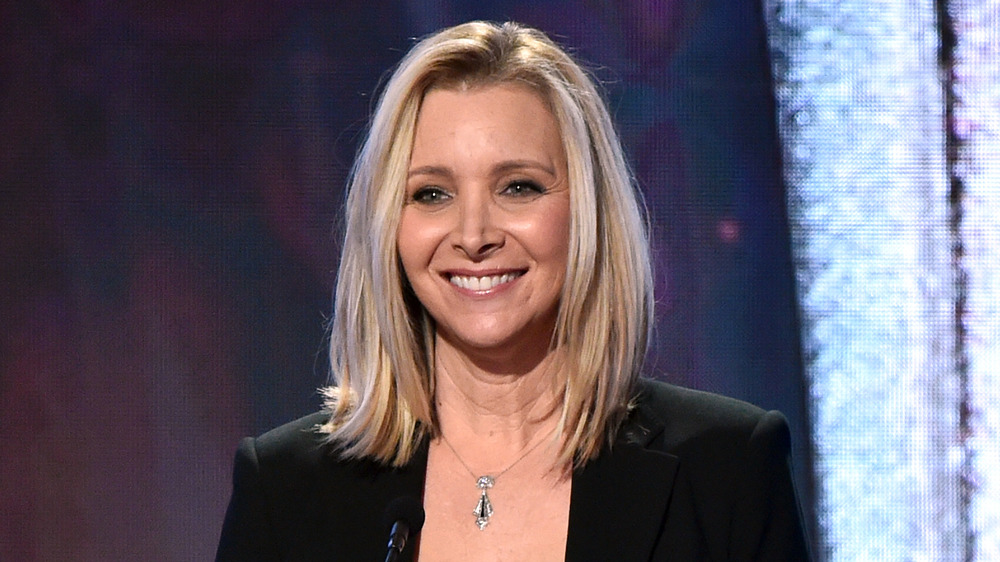 Alberto E. Rodriguez/Getty Images
NBC's Friends made huge stars out of its cast. Jennifer Aniston remains America's sweetheart long after the end of the series, Matthew Perry and Courteney Cox went on to land sitcoms and roles in movies, and David Schwimmer and Matt LeBlanc have likewise performed well since the end of the classic series. But the secret weapon of Friends was, and always has been, Lisa Kudrow.
Playing the ditzy-but-streetwise Phoebe Buffay, Kudrow delivered some of the series' funniest zingers but never lost the heart that made the character such a fan favorite. Phoebe had a tragic backstory, losing her mom at a young age and spending time homeless as a teenager, but it's a testament to Kudrow's skill as a comedian and actor that audiences were always laughing with the character, and never at her. Her skill was rewarded, too; Kudrow received six Emmy nominations for Outstanding Supporting Actress in a Comedy Series, winning once for her work in the fourth season of Friends.
That almost didn't happen, however. It turns out that Kudrow nearly quit the hit series after its third season, but one of her castmates was able to talk her out of it. Here's what happened.
Matt LeBlanc managed to keep Lisa Kudrow on Friends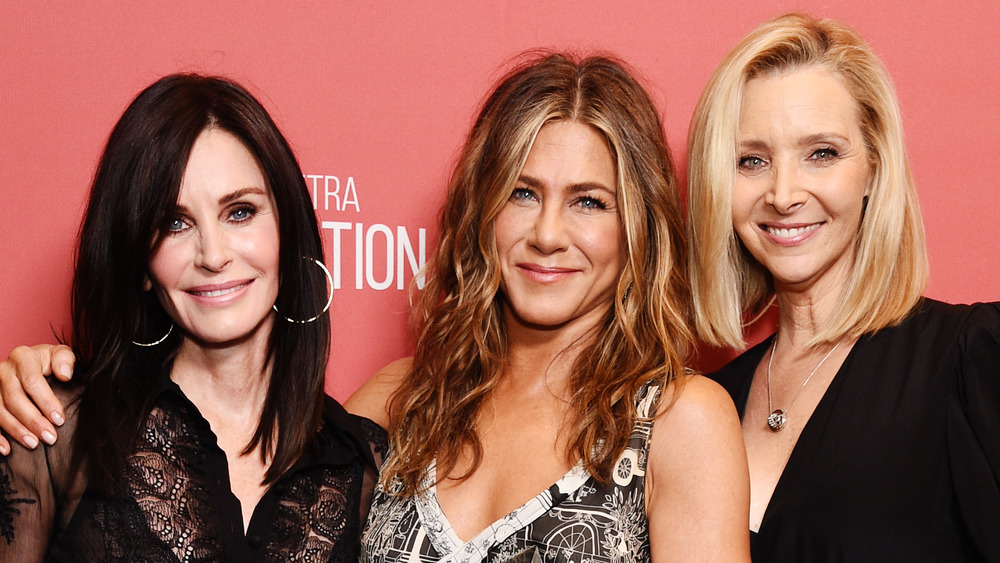 Gregg Deguire/Getty Images
Lisa Kudrow explained on an episode of the YouTube series Hiking With Kevin that she began to feel burnt out after the show's third season. She explained that the character was a type that she really hadn't played before, and felt like she "tricked" the Friends producers into casting her. "At the audition, I was the only one who could cope with the audition process and that's how I got it, I think," she explained. "So I had to work hard at being Phoebe."
After three seasons of working hard to play the character, she was starting to get sick of it and contemplated quitting, but co-star Matt LeBlanc talked her out of it. "I said, 'I can't, I don't think I have it, I mean, I don't know what I'm doing,'" Kudrow recalled. "And he went, 'You're her, relax, you got it. You've been doing this f***ing character for three years. You're working too hard. That's your problem. You don't need to work this hard. Relax.' And he was right."
LeBlanc clearly was correct; not only did Kudrow stay on the show, but once she loosened up in season four, she won an Emmy. Another bombshell dropped during the interview? Kudrow has never actually watched the series. "I hear it's good," she joked.