The Real Reason Elizabeth Holmes Committed Fraud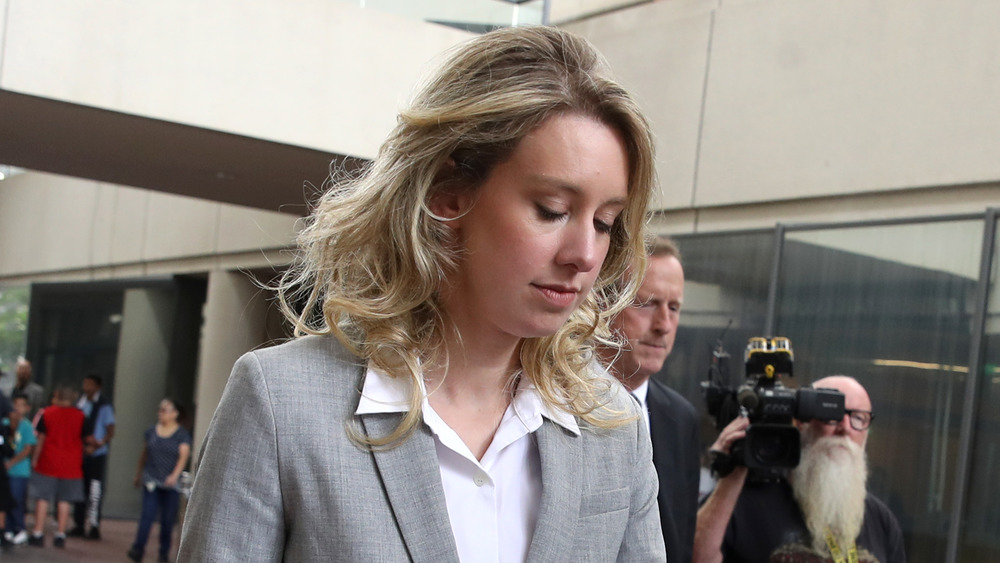 Justin Sullivan/Getty Images
Nearly two years after Elizabeth Holmes was indicted in the summer of 2018 — also known as the Summer of Scam – for committing nine counts of wire fraud and two counts of conspiracy to commit wire fraud (via CNN), prosecutors are saying that the former CEO of the health tech corporation Theranos primarily did so to fund a lavish lifestyle. 
As CNBC reported on Jan. 8, 2021, a motion filed by prosecuting attorneys representing the government in the case against Holmes claimed that her primary motivation was to "travel on private jets, stays in luxury hotels, and access to multiple assistants." Holmes' investors included notable public figures like former Secretary of Education Betsy DeVos and Rupert Murdoch. Her case is set to start on July 13, 2021.
Holmes had touted the development of a machine that could painlessly extract a tiny amount of blood from patients and test for myriad diseases ranging from cancer to H.I.V. Along with her co-defendant, former boyfriend and former Theranos COO Ramesh "Sunny" Balwani, prosecutors also alleged that Holmes purportedly used the money to design the invention "as a tool to better her personal situation," namely, her financial wealth, per CNBC. 
But did Holmes use Theranos, a company that was once valued at $9 billion, to actually fund her own personal exploits? Her legal team says otherwise. 
Elizabeth Holmes' defense team says her wealth is 'irrelevant'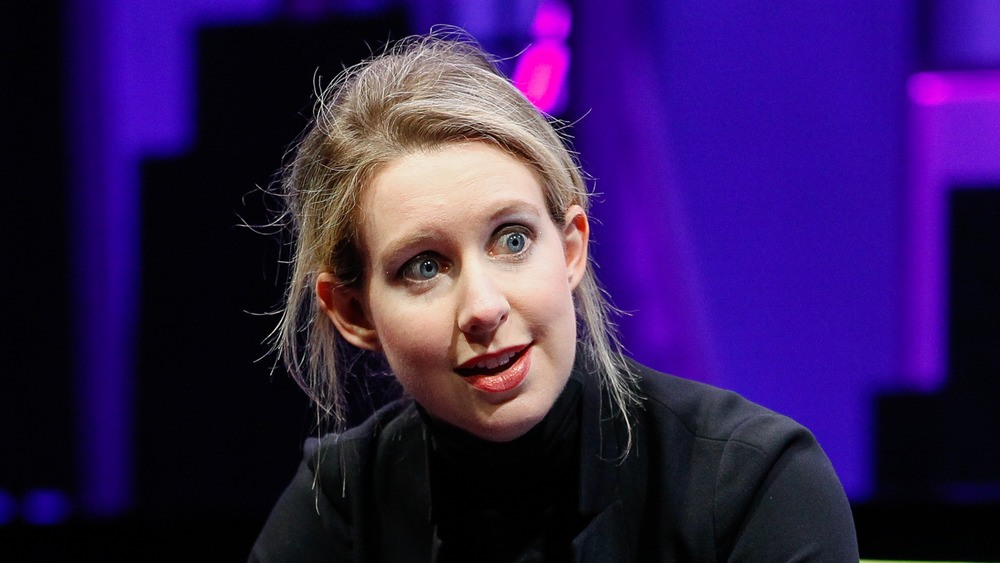 Kimberly White/Getty Images
According to The New York Post, attorneys representing former Theranos CEO and founder Elizabeth Holmes dismissed the notion that she had committed fraud through her company to finance her lifestyle. They instead alleged that Holmes' personal wealth was "irrelevant" to the case.
"That Ms. Holmes enjoyed a certain lifestyle — one that is commensurate with the lifestyle of many other CEOs — says nothing about whether Ms. Holmes committed fraud to obtain or maintain that lifestyle," Holmes' legal team wrote in their own motion at the time, per the Post. They did not extrapolate on what else the money Holmes siphoned through Theranos could have feasibly been used for. 
Holmes' defense team's argument runs counter to that of government prosecutors, who claimed in their January 2021 filing, per CNBC, that "the causal connection between [Holmes'] fraud and the benefits issue is strong." The filing also says that Holmes' former assistant — who was a Theranos employee — "handled a range of non-business tasks for [Holmes]," among which included "personal clothes and jewelry shopping, home decorating, food and grocery buying, and other items."
CNBC noted that the former Silicon Valley tycoon could be sentenced to a prison term of up to 20 years if convicted.