The Real Reason Why Rupert Murdoch Thinks Joe Biden Will Win The Election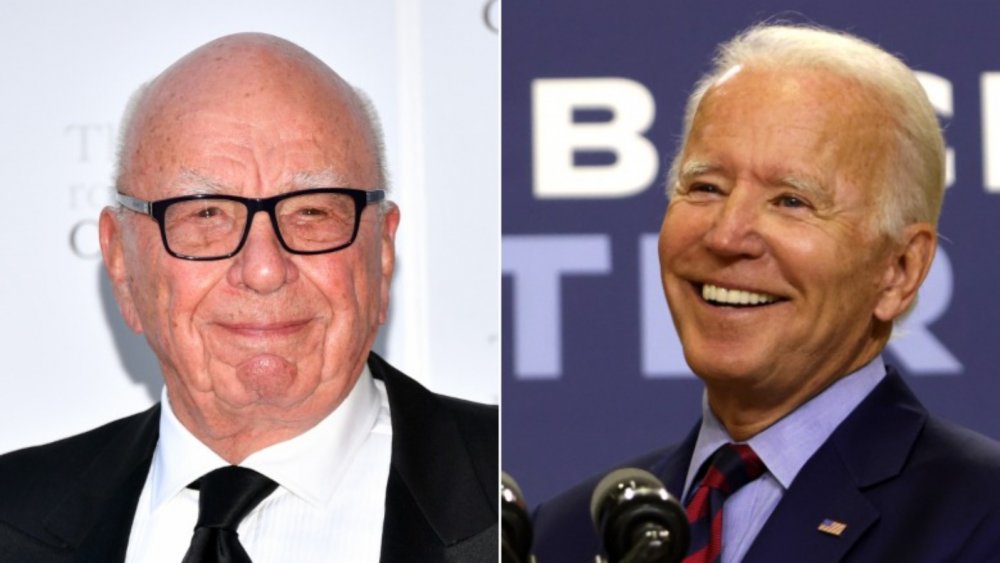 Dia Dipasupil/Getty Images
Media mogul and former Fox News CEO Rupert Murdoch reportedly revealed to close friends and those within his inner circle who he predicts will win the 2020 presidential election. According to the Daily Beast, the outlet that broke the story on Oct. 15, 2020, his pick is somewhat of a surprise twist: he believes it will be Democratic nominee Joe Biden, by a landslide, and not the Republican incumbent President Donald Trump, per sources who spoke to the publication.
The anonymous insiders disclosed that Murdoch — who, along with serving as CEO for Fox News from 2016 to 2018 and owning The Wall Street Journal as well as tabloids like The Sun and The New York Post through his company News Corp. — had stated that Trump's handling of certain issues during his presidential first term had been a "never-ending crisis" of the president's own making. Murdoch has often been considered a conservative, though he has a history of switching support between both conservative and liberal leaders depending on the circumstances, as per The Washington Post. He singled out one problem borne from Trump's administration in particular as his dividing line. Read on after the jump to find out why Murdoch thinks it will lead to a Biden victory in the presidential election.
Rupert Murdoch thinks Trump's handling of the coronavirus will secure a Biden victory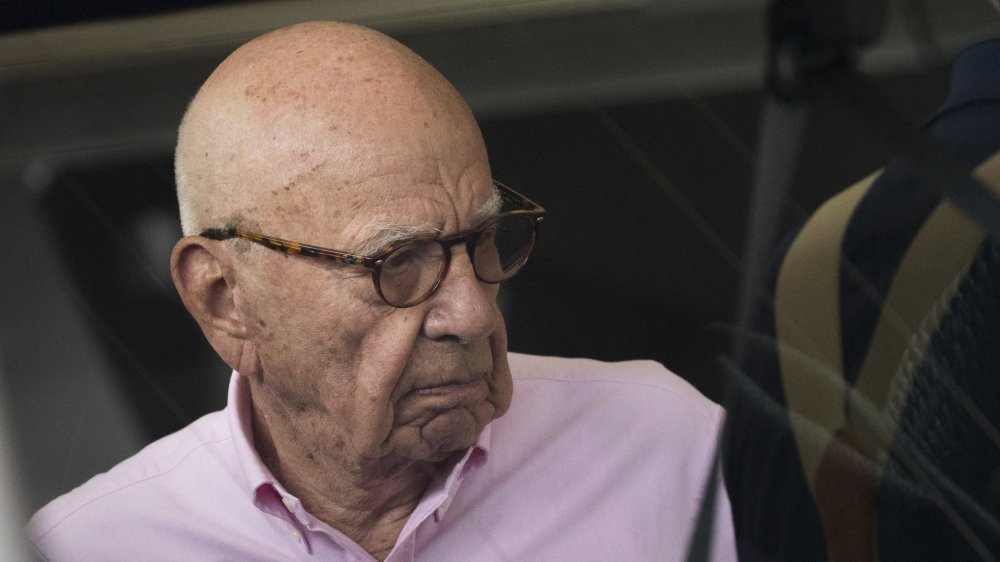 Drew Angerer/Getty Images
According to an October 2020 report by the Daily Beast, the Australian-born media titan Rupert Murdoch disclosed to associates within his social inner sanctum that President Donald Trump's handling of the ongoing coronavirus pandemic — which some believe to be a mishandling — has radically shifted the chances of Democratic nominee Joe Biden securing a presidential victory in his favor. Sources who relayed this to the Daily Beast under the guise of anonymity recounted Murdoch expressing "that the president is his own worst enemy, that he is not listening to advice about how best to handle the pandemic, and that he's creating a never-ending crisis for his administration." Trump himself contracted the virus in October 2020.
Though Murdoch responded with "no comment" after he was contacted by the Daily Beast to corroborate the statements of these sources, it's no secret that the billionaire has no warm feelings towards the current president. As the Daily Beast noted, Trump's ever-increasing, vocal dislike of one of Murdoch's flagships, Fox News, over Trump's perceived negative coverage of his administration, has created a rift between the two. 
Despite Murdoch's prediction of a Biden win, his other print subsidiaries have recently made attempts to discredit the Democratic challenger's campaign. In October 2020, The New York Post published a story alleging Biden's ties to Ukraine through his son Hunter's business endeavors, though the story itself has been criticized for its lack of veracity and authentication.