Does Bradley Cooper Have A Higher Net Worth Than Lady Gaga?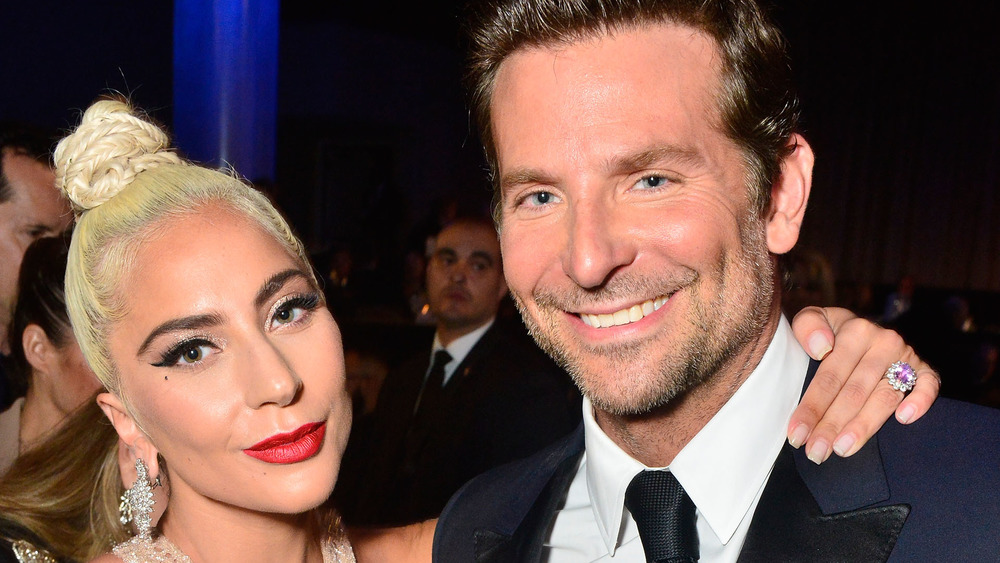 Jerod Harris/Getty Images
Lady Gaga and Bradley Cooper collectively blew our minds in the 2018 film A Star is Born, where she played the undiscovered musician Ally, and he played the musician and struggling alcoholic Jackson Maine. The movie, which was co-written and directed by Cooper, features not only Ally's rise to fame but a poignant (and tragic) romance between the two.
Their romantic performance was so convincing, both in A Star is Born and in their Oscars performance of the movie's hit song "Shallow," that people were completely convinced that they were a couple IRL.
In an interview with Oprah Winfrey for Elle in November 2019, Lady Gaga addressed the endless speculation about a romance between herself and Cooper. "I think the press is very silly. I mean, we made a love story," Gaga explained. "For me, as a performer and as an actress, of course we wanted people to believe that we were in love. And we wanted people to feel that love at the Oscars. We wanted it to go right through the lens of that camera and to every television that it was being watched on. And we worked hard on it, we worked for days. We mapped the whole thing out — it was orchestrated as a performance."
While it was obviously a convincing success, Gaga and Cooper have carved out for themselves remarkable careers. So just out of curiosity, who's the richer one? We've got the answers.
Lady Gaga beats Bradley Cooper in the money game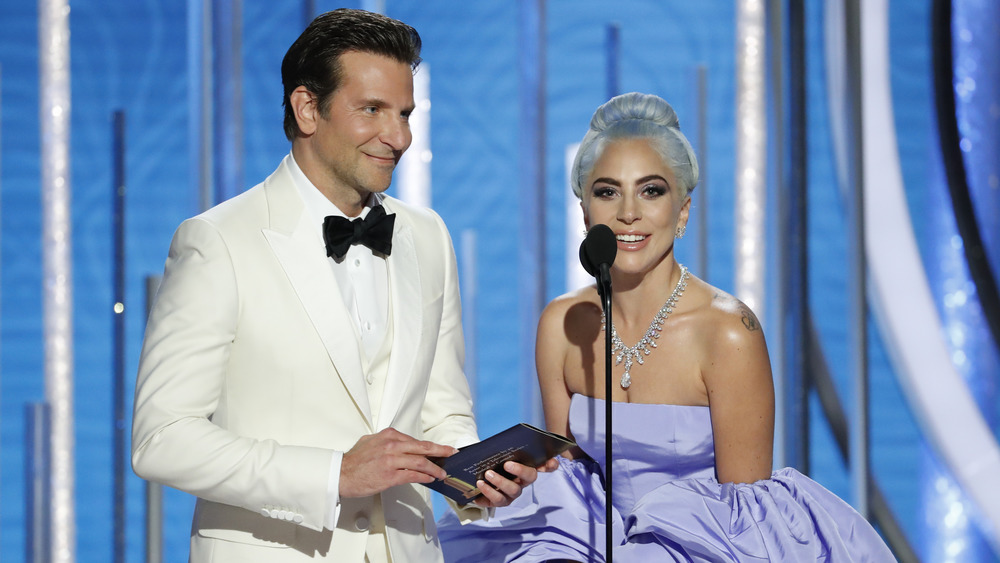 Handout/Getty Images
Bradley Cooper and Lady Gaga as a collaborative unit bring on major success. Not only was the film A Star is Born a major hit but their single, "Shallow," hit sales milestones, according to Forbes. While they're great working together, they also have solo careers. So who's got the higher net worth of the two?
Cooper, thanks to his work as an actor, producer, director, and filmmaker, has a net worth of $100 million, according to Celebrity Net Worth. This is pretty impressive but does Cooper beat Gaga? Not even close.
Lady Gaga herself has a whopping net worth of $320 million, according to Celebrity Net Worth. Her fortune has come primarily from her musical career, which includes very lucrative world tours and a Las Vegas residency, according to Style Caster. But Gaga also has other ventures. Not only has she done brand partnerships, but she launched her cosmetic company, Haus Laboratories, to great success. Sorry, Cooper! You're second place in this contest.