The Real Reason Behind Emma Roberts' Moon Tattoo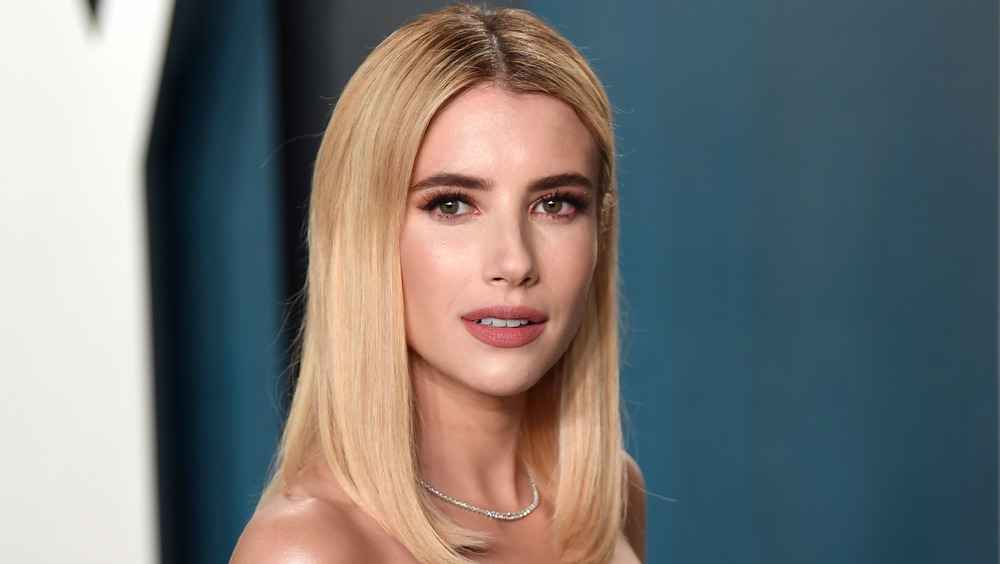 Karwai Tang/Getty Images
While plenty of stars sport tattoo sleeves (hi, Justin Bieber), others favor dainty, barely-there designs. Not only is a small tat a great go-to option for anyone who is ink shy, but sometimes celebrities prefer to wear slinky gowns without their tattoos taking center stage. From Zoe Kravitz's minuscule birds to Hailey Bieber's decorative finger motifs, the tiny tattoo trend is big in Hollywood right now.
One such star with a collection of delicate ink is Emma Roberts. The American Horror Story star and niece of Julia Roberts has a small horseshoe tattoo on her thigh, which appears next to another mini tat that says "hold me" in cursive lettering. These are both relatively new additions compared to the crescent moon design on Roberts' ribcage. In a 2018 interview with Collider, the actress admitted to getting the lunar tattoo "for a couple reasons," but what exactly are those reasons? Let's take a closer look!
Emma Roberts' moon tattoo is an homage to Stevie Nicks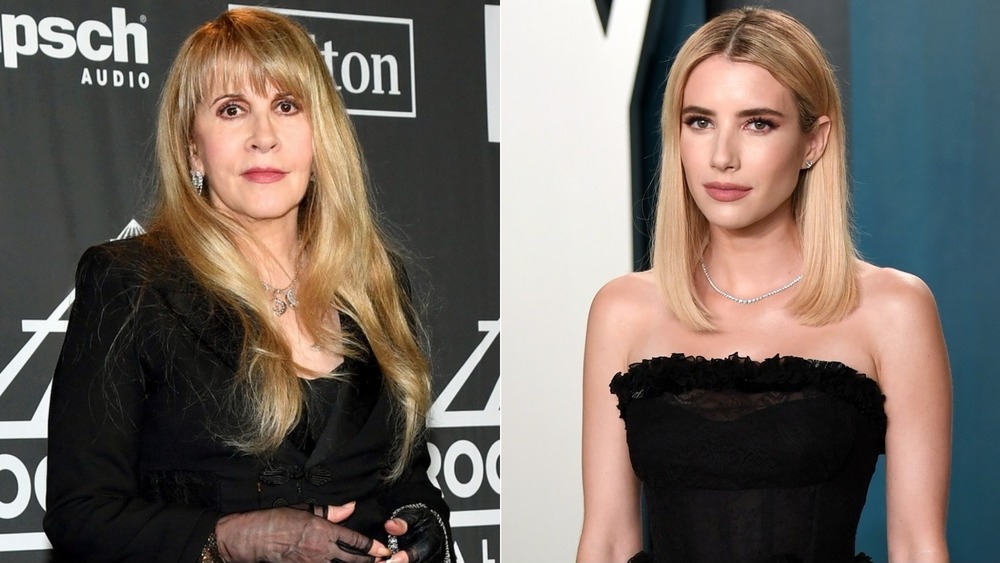 Kevin Mazur, Karwai Tang/Getty Images
Emma Roberts is a big fan of iconic singer Stevie Nicks, so much so that she tattooed her love for Nicks on her skin! "I have a half moon tattoo, for a couple reasons, but one of them is Stevie Nicks," Roberts told Collider of the inspiration behind the design, adding that her American Horror Story co-star is "definitely someone that I love to work with." Per CheatSheet, Nicks' unique fashion taste consists primarily of Bohemian dresses, and she can often be seen wearing gold moon necklaces. Maybe one day, Roberts will make like Nicks and start gifting moon necklaces to her friends, but right now, it appears that she's content to show her admiration for the "Gold Dust Woman" singer with her simple tattoo.
But the lunar ink is not solely in honor of Nicks. Body Art Guru reports that Roberts' moon tattoo represents "growth and change." Just as the moon waxes and wanes each month, so too does Roberts' cycle through various emotions and situations. It's a great reminder that everything changes and nothing stays the same, except maybe the actress's love for fresh ink! Roberts and tattoos seem meant to be. In fact, they even factored into one of her acting gigs, when she pretended to get inked in the 2016 film Nerve (via Teen Vogue). In the meantime, we will have to wait and see whether Roberts is destined for more real-life ink in the future.