A Look Into Kathie Lee Gifford And Hoda Kotb's Relationship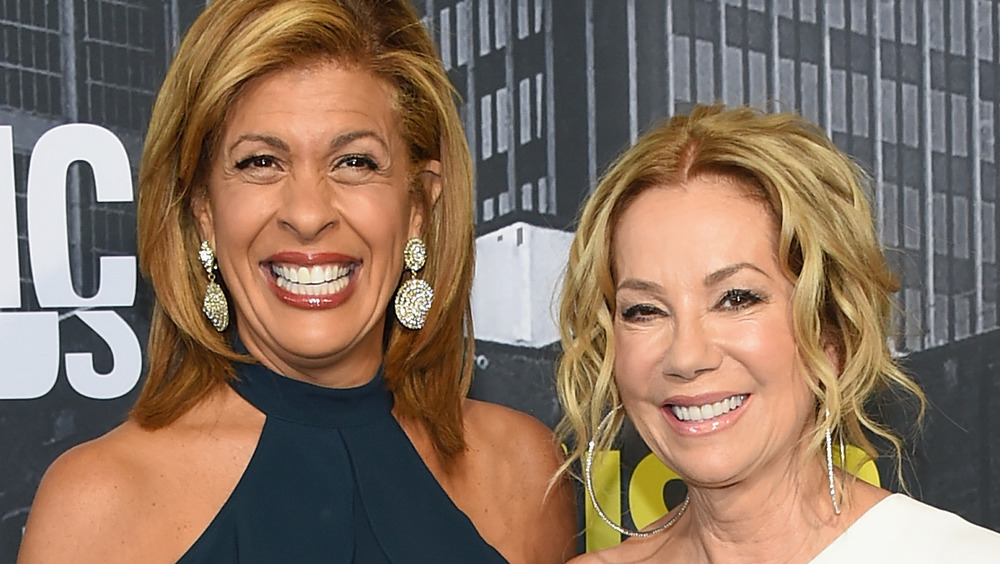 Michael Loccisano/Getty Images
From 2008 to 2019, Kathie Lee Gifford and Hoda Kotb made the 10 a.m. hour of NBC's Today famous. The fourth hour of the show, titled Today with Kathie Lee and Hoda, featured the two morning news anchors having a blast while interviewing guests, talking about their lives, and enjoying happy hour while on-air.
But sadly, the fun ended after 11 years. Gifford left Today in April 2019 to pursue other projects, like writing and acting in movies, according to an interview with The Hollywood Reporter. Meanwhile, Kotb became Today co-anchor alongside Savannah Guthrie in January 2018, but continued to anchor the fourth hour of the show, replacing Gifford with Jenna Bush Hager.
Even though the golden days of Gifford and Kotb's Today segments are over, the memories of their good times live on. But did this famous duo really get along, and do they still keep in touch? Read on to find out how Gifford and Kotb's on-screen relationship developed over the years.
Kathie Lee Gifford and Hoda Kotb's on-screen chemistry took time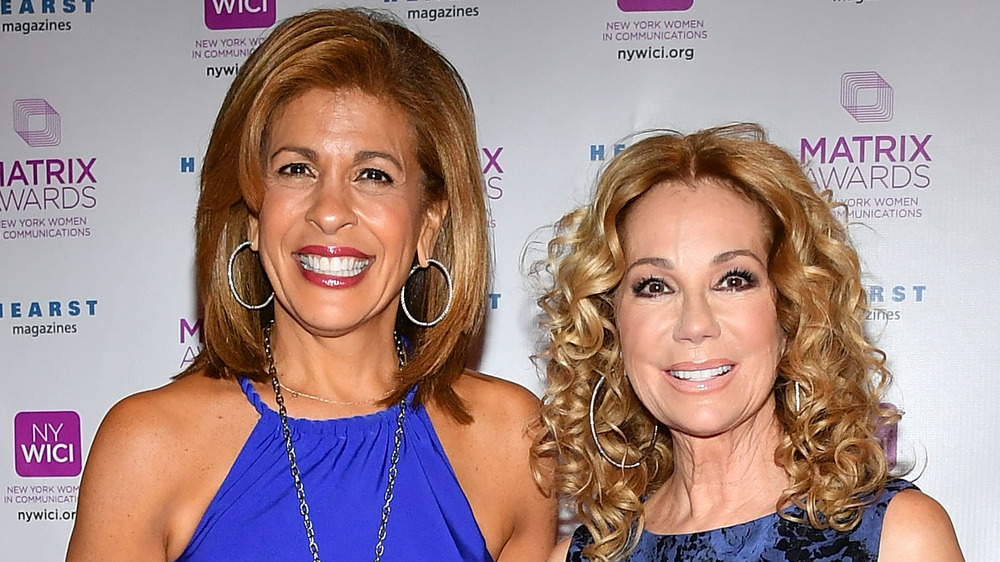 Slaven Vlasic/Getty Images
Kathie Lee Gifford and Hoda Kotb are famous for having great on-screen chemistry, but that was not always the case. According to Today, the duo first met for lunch in 2007 at Rockefeller Center's Rainbow Room in New York City. Gifford recalled, "I just loved her," she says, of the day they met. "I knew that day that even if we never worked together, she'd be my friend for the rest of my life."
Kotb felt the same way about their first meeting, saying that she felt immediate chemistry with Gifford during an interview in 2019 (via Today). Yet, while they got along well in person, that friendship took a while to shine through on-screen during Today. In May 2017, Gifford told E! News that she asked Kotb to reveal her personality more — just like the news anchor did during their 2007 lunch date. "As we worked together a little bit more ... she got rid of all of her notes and just started talking and sharing life," Gifford told E!. "You start sharing life and you start falling in love with the person. You become real, genuine friends."
And that's exactly what viewers saw in the following decade. But now that the pair is no longer on Today, are Gifford and Kotb still friends?
Kathie Lee Gifford and Hoda Kotb still keep in touch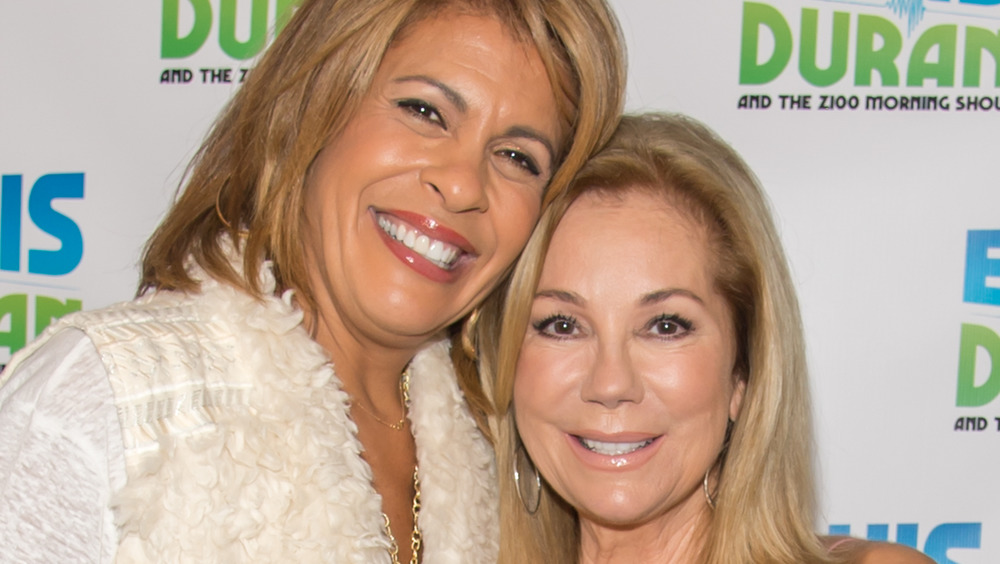 Mark Sagliocco/Getty Images
Although their Today shenanigans ended, Kathie Lee Gifford and Hoda Kotb are still friends. When Gifford's son Cody got married in September 2020, Kotb posted the couple's wedding photo to her Instagram and offered her congrats in the caption.
A few months earlier, Gifford reunited with Kotb on-screen, appearing as a guest on Today in January 2020. The former anchor opened up about the loneliness she felt after her husband Frank died in 2015, saying that she found solace in her friendship with Kotb. But soon, Gifford needed more, so she moved to Nashville. "I'm just happy down there. Happy in the south," Gifford told Kotb and co-host Jenna Bush Hager. "Happy in Nashville. It's a culture of kindness."
And that was not her only reappearance on her former show. In December 2020, Gifford returned to Today again to promote her new book, It's Never Too Late: Make the Next Act of Your Life the Best Act of Your Life. During the interview with Kotb and Hager, Gifford said she considered both co-hosts to be supportive friends.
Even though Gifford and Kotb have moved on from their fun Today antics, it seems like their friendship is still going strong. Gifford was right — these two will be friends for life.