What Jenna Bush Hager Had To Say About The Riots In D.C.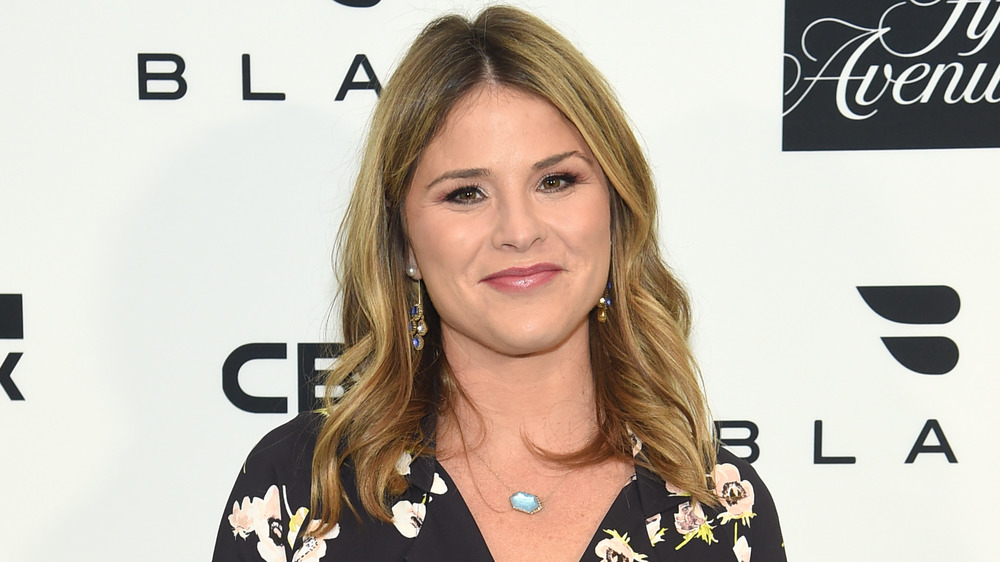 Jamie Mccarthy/Getty Images
On Jan. 6, 2021, members of the House and the Senate gathered to certify that Joe Biden received enough votes from the Electoral College to win the 2020 presidential election, per People. This came after the outgoing president, Donald Trump, made false claims of election fraud following his defeat. Tragically, the day was anything but peaceful. Instead, some Trump supporters managed to get into the Capitol building, and the siege quickly turned violent. Four people died during the riot and people were injured, including some police officers who were present, People noted.
The next morning, former first daughter Jenna Bush Hager shared her thoughts on the incident during a live episode of Today with Hoda & Jenna. President George W. Bush's daughter declared, "This is not the America that I know." Speaking about her time as a talk show host, Bush Hager said it's a "privilege" to "travel all around the country" in addition to meeting "incredible ordinary, extraordinary teachers, nurses, kind people." She emphasized that seeing the photos of the riots "are not our America."
The mother of three said, "This is not the America that I know. It is not the America we want our kids to know," admitting that it was "hard" to see how the day played out. Many people share those same thoughts, but Bush Hager also has her own memories at the Capitol building with her family, adding another layer to her disappointment.
Jenna Bush Hager reflected on her memories at the Capitol
Jenna Bush Hager's father is President George W. Bush, and her grandfather, who died in 2018, is President George H.W. Bush. Of course, considering her family history, she has had many profound memories at the Capitol, which she reflected on following the riots in January 2021. The Today host reflected, "I have had the privilege of standing on those steps, in several inaugurations, not just for family members, but for the first Black president of the United States of America, when I was a teacher, in inner-city D.C., and that meant so much to so many," referencing President Barack Obama's inauguration in 2009.
Sadly, she recalled, "I kissed my grandfather goodbye in that rotunda," explaining, "I have felt the majesty of our country in those walls and nobody can take that from any of us." Looking ahead, Bush Hager encouraged people to "share kindness, and smiles, and love" to "take back what is our country that we all love so very, very much."
Bush Hager has "optimism" but acknowledged, "I want to hug so many people today." Ultimately, she has "faith that our country will be better," and, hopefully, she's right.