How Daryl Sabara Knew Meghan Trainor Was The One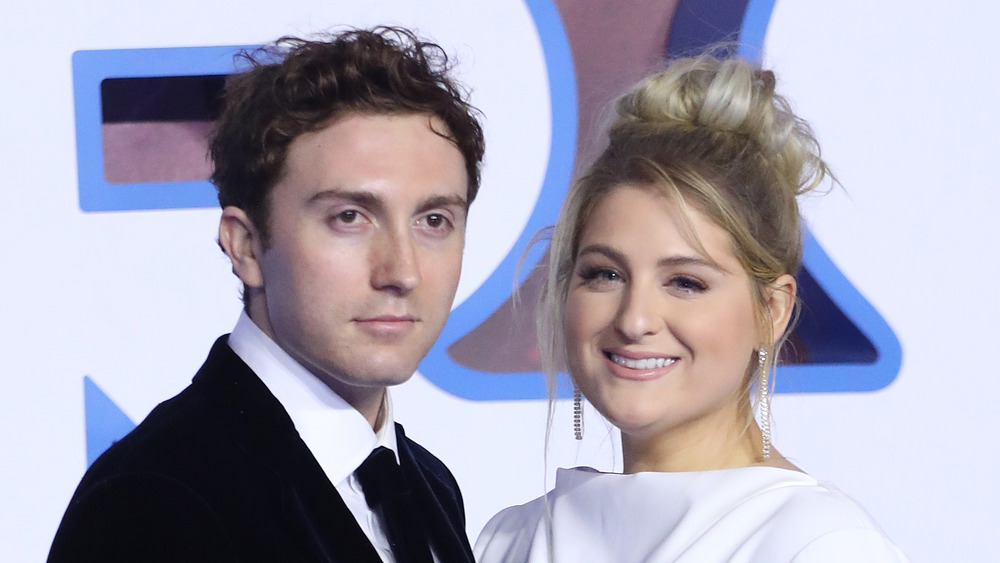 Lia Toby/Getty Images
Daryl Sabara and Meghan Trainor are one of Hollywood's most adorable couples. You'll likely recognize Sabara from his starring role as Juni Cortez in 2001's Spy Kids. Trainor hit it big musically in 2014, with the chart-topping track "All About That Bass." Trainor quickly became one of the hottest pop stars in the world, and as it turns out, Sabara was also a huge fan. 
There were reportedly immediate sparks when the two first met in 2014, though they didn't start dating until 2016. This dynamic duo got engaged in 2017, married in 2018, and are expecting their first child together, due in early 2021. The happy couple shared the good news with fans in October 2020: "It finally happened and we're so excited," Trainor told the Today show. Clearly, these two have a lot to look forward to, but let's press pause on this happily ever after for just a moment to take a closer look at how it all began and why Sabara knew this multi-talented crooner was the one. 
A famous friend set up Daryl Sabara and Meghan Trainor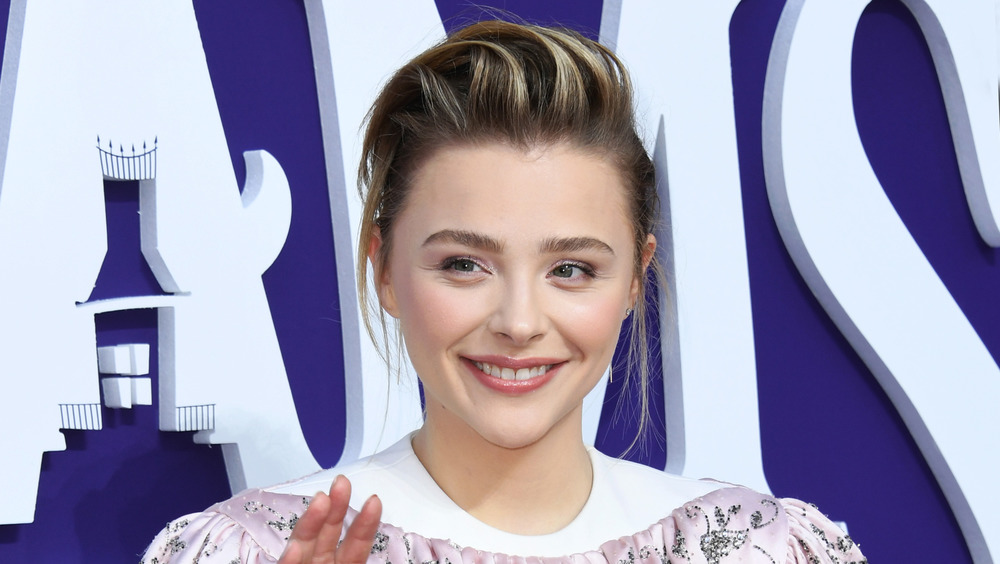 Jon Kopaloff/Getty Images
Daryl Sabara and Meghan Trainor first met in 2014 at a party. According to Yahoo! News, this was before Trainor's meteoric rise to fame with "All About That Bass." At the time, she was reportedly intrigued by Sabara, whom she cutely referred to as "Spy Kids" all night long. Though they both felt some instant chemistry, they didn't start dating until 2016, and as it turns out, they have a very famous friend to thank for that first date.
Actor Chloë Grace Moretz was dating then-boyfriend Brooklyn Beckham when she arranged for a double date with Trainor and Sabara. Trainor recalled that pivotal moment (via Yahoo! News): "I asked her to set me up on a date with the nicest guy ever. And she was like, 'Well, that's my friend Daryl.'" It seems Moretz is a pretty good matchmaker because her friends became inseparable after their first date, which involved bowling and karaoke, of all things. "I thought, 'I'm gonna karaoke with a Grammy winner — this'll go over well!" recalled Sabara.
Apparently, it did, because Trainor and Sabara's relationship quickly took off. He even joined her on the road for her tour shortly after that first date, and he's become a big part of her music-making process, even singing backup on some tunes. But how did Sabara know that this duet would stand the test of time? 
Daryl Sabara knew he wanted kids with Meghan Trainor
Daryl Sabara said he knew Meghan Trainor was the one for him after that magical first date. In a conversation on Dirty Pop Radio with Meghan Trainor, the actor said "it was love at first sight," according to People. "It all happened when you first walked in the room on that double date and it was this ease just came over me, like there she is." He added, "I never knew that I would get married and then when I saw you, it just flashed before my eyes." Sabara clearly had love on the brain the second he saw Trainor, and the two have been going strong ever since. 
In fact, Trainor revealed on the Earwolf podcast that Sabara hadn't envisioned fatherhood in his future until they got together. "As soon as I met you, something switched," he told her. "...I want to reproduce with you. I want to make children with you.'" He says that's another reason he knew they were meant to be.
"I don't know how to say it and not be cheesy, but he's my other half," Trainor gushed (via People.) Now, with a baby on the way, Daryl and Meghan are more in love than ever before. Their baby boy is "coming around early February," she revealed. Cheers to this adorable duo — soon to be trio!