Molly Hopkins Was On A Different Reality Show Before 90 Day Fiance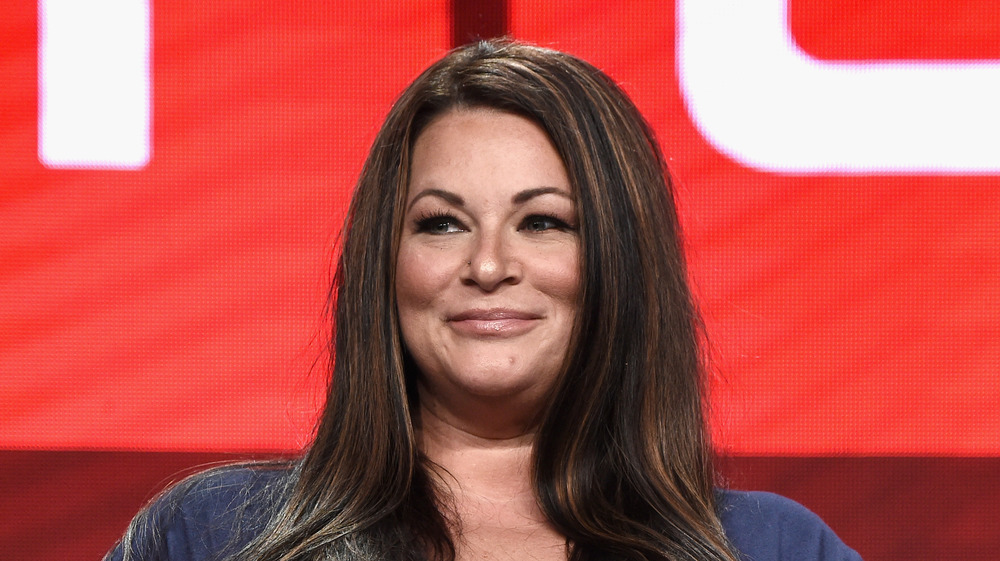 Amanda Edwards/Getty Images
Molly Hopkins had her own reality show
Before her 90 Day Fiancé stardom, Molly Hopkins had her own reality series, Double Divas. Per BuzzFeed, the Lifetime show premiered in 2013 and featured Molly's custom curvy bra boutique LiviRae Lingerie. The series focused on Molly's dynamic with best friend and business partner Cynthia Decker, who also appears alongside Molly in Pillow Talk. 
The unscripted Double Divas fittingly lasted two seasons before its undoing. According to the Lifetime show bio, Molly and Cynthia fitted Dance Moms star Abby Lee Miller as well as other Atlanta-based celebrities. "Cynthia and Molly share their heart, soul, and laughter with clients — wives, girlfriends, husbands and boyfriends — seeking answers to questions typically reserved for the bedroom," the show description reads. 
LiviRae Lingerie is named after Molly's two daughters Olivia and Rainey, and the boutique was launched in 2006. During the COVID-19 pandemic, Molly and Cynthia pivoted their company to produce masks instead of bras, as shown on 90 Day Fiancé: Self-Quarantined, per SoapDirt. 
Today, Molly is focusing on her family and health. She shared her weight-loss journey on social media, according to In Touch Weekly, and also celebrated her eldest daughter Olivia's 21st birthday in September 2020 on Instagram. Hopefully, fans will see Molly again on screen soon!