The Real Meaning Behind "TiK ToK" By Ke$ha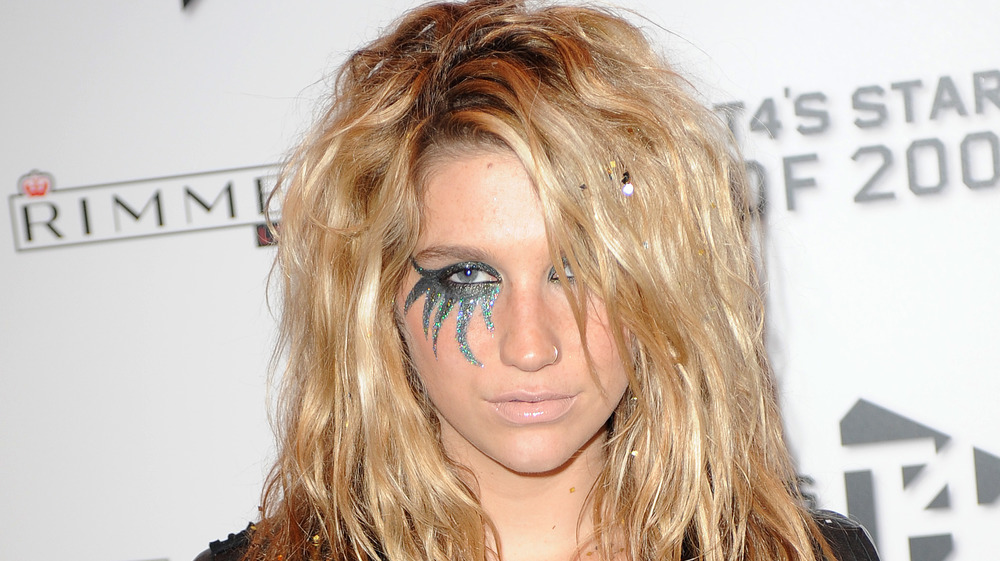 Samir Hussein/Getty Images
Ke$ha immediately became one of the biggest pop stars in the world when she released the mega-smash "TiK ToK" in 2009. Riding the way of shiny electropop that had come to dominate the late '00s by way of artists like Lady Gaga and Katy Perry, Ke$ha stood out from that crowd by being totally, unapologetically herself, penning hit after occasionally explicit hit. "TiK ToK," however, was the song that started it all.
Ke$ha wrote "TiK ToK" right on the precipice of fame. She told Esquire in 2009 that at the time, she was actually living in the house in which The Eagles recorded "Hotel California," describing the living situation as "this Laurel Canyon house with seven rooms and roommates fluctuating monthly."
"I woke up one day after we went to a party, and I was surrounded by ten of the most beautiful women you've ever seen," she told the magazine. "And I was like, I'm like P. Diddy — there's no man like this in the entire world. So that became the first line of the new single, and we just went from there."
After getting the song off to an instantly memorable start, Ke$ha, with the help of Dr. Luke and Benny Blanco, continued to imbue the song with the same kind of clever, perfect-for-an-Instagram-caption lyrics. Let's take a deeper look at the lyrics and the real meaning of Ke$ha's "TiK ToK."
The lyrics for "TiK ToK" came from Ke$ha's real life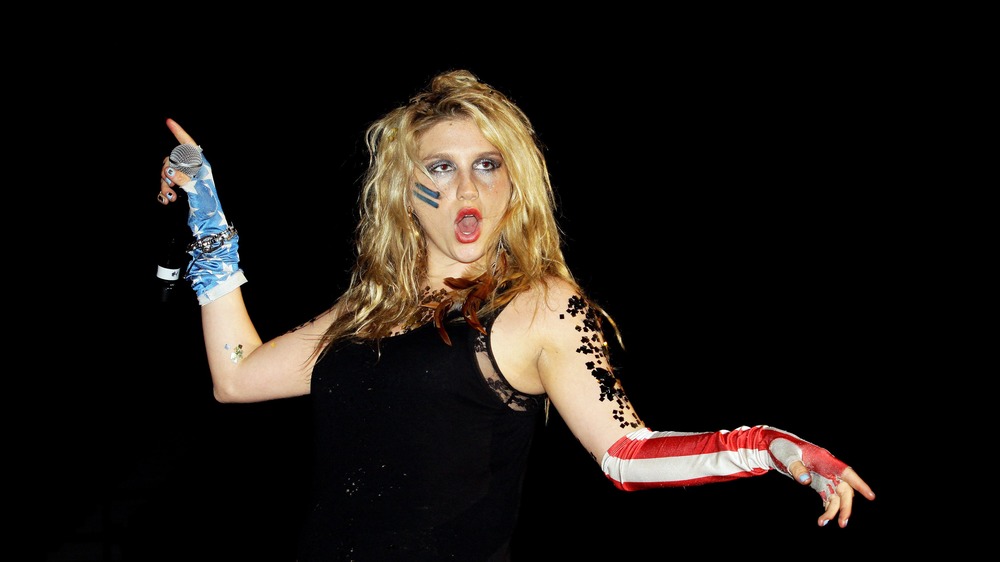 Raymond Boyd/Getty Images
The lyrics of "TiK ToK" are generally about waking up after a night of partying, maybe hungover, maybe still a bit drunk, and getting ready to do the same thing all over again. Right after waking up and feeling like P. Diddy, she declares she is "gonna hit this city." Another of the song's most famous lyrics follows, when Ke$ha sings, "Before I leave, brush my teeth with a bottle of Jack." The artist has since given conflicting stories about this lyric.
When asked about the lyric in 2010, Ke$ha responded defensively (via Digital Spy). "People are like, 'Do you really advocate brushing your teeth with bourbon?' I'm like, 'Yes, actually, I do, every day, for everybody. Especially 8-year-olds,'" she retorted. "I mean, what are you talking about? Of course I don't. Come on." However, in a 2017 interview with Zach Sang, she did admit that the lyric had some truth to it. "You know, when I was 18 years old, I did wake up in the morning and I probably drank some Jack Daniels," she told him. "I remember a morning in Vegas where that happened. So like, that was a real story then."
"TiK ToK" has a new meaning after Ke$ha's legal battle with Dr. Luke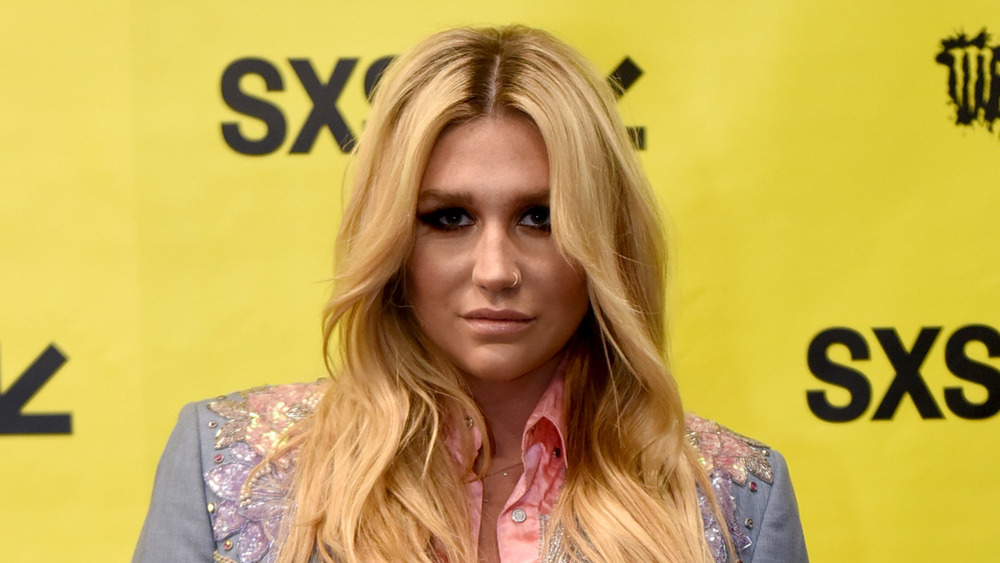 Katrina Barber/Getty Images
"TiK ToK" was co-written and produced by Dr. Luke, one of the most commercially successful producers in contemporary pop music. He heard one of Ke$ha's demos in the mid-2000s, and they collaborated on a string of songs at the beginning of her career. However, in 2016, the two of them grabbed headlines for a very different reason: Ke$ha claimed that Dr. Luke had sexually assaulted her, and she wanted out of her contract.
Kesha, who by now had dropped the dollar sign from her name, told The New York Times in October 2016 that Dr. Luke had encouraged her to play up the dumb, party-girl persona throughout her first album. "I was like, 'I am fun, but I'm a lot of other things,'" she told the Times. "But Luke's like: 'No, you're fun. That's all you are for your first record.'"
She also claimed that her first draft of "TiK ToK" was meant to be more ironic and clever, something that her producer was against. "I remember specifically him saying: 'Make it more dumb. Make it more stupid. Make it more simple, just dumb.'" Ke$ha obliged. "I was like, O.K., 'Boys try to touch my junk. Going to get crunk. Everybody getting drunk,' or whatever, and he was like, 'Perfect.'"
Though the song remains a beloved hit and launched Kesha's career, it launched her in a direction in which she had little control, a challenge she still fights against.

If you or someone you know has been the victim of sexual assault, you can call the National Sexual Assault Hotline at 1-800-656-HOPE (4673) or visit RAINN.org for additional resources.