Kesha Facing Another Loss In Legal War With Dr. Luke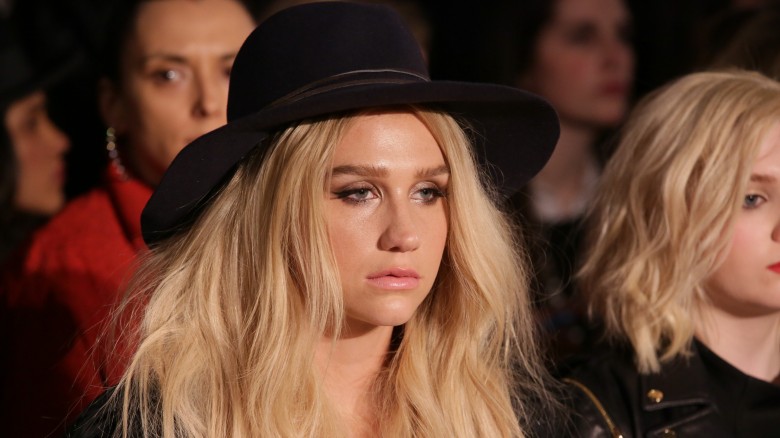 Getty Images
Kesha is facing another setback in her courtroom war against producer Dr. Luke.
New York Supreme Court Justice Shirley Kornreich rejected the "Tik Tok" singer's request for an amended lawsuit against Dr. Luke (real name Lukasz Gottwald).
In Kesha's amended claim (obtained by The Hollywood Reporter), her attorneys argued, "You can get a divorce from an abusive spouse. You can dissolve a partnership if the relationship becomes irreconcilable. The same opportunity — to be liberated from the physical, emotional, and financial bondage of a destructive relationship — should be available to a recording artist."
As Nicki Swift previously reported, Kesha, 30, filed a lawsuit against Dr. Luke in 2014, alleging sexual assault and that he triggered an eating disorder that landed her in rehab and that she says nearly killed her. Dr. Luke denied all of her claims and filed a countersuit against her for defamation of character.
While Kesha has had success in the court of public opinion, with stars in her corner ranging from Taylor Swift, who donated $250,000 to aid in her legal fight, to Lady Gaga (who was dragged into the suit), and Adele, who publicly voiced her support for Kesha at the 2016 BRIT Awards, the court of law hasn't been as kind to her. In February 2016, a Kornreich rejected her request for a preliminary injunction that would allow her to record without Dr. Luke. In April 2016, Kornreich dismissed a number of Kesha's claims due to lack of evidence and jurisdiction. Kesha's legal team filed an appeal to the February 2016 ruling one month later.
Kornreich, who previously came under fire for allegedly having ties to Sony — the parent company of Dr. Luke's Kemosabe Records — through her own husband, wrote in her opinion on the case, "Kesha made no showing that it would have been futile to send an appropriate notice or that she was prevented from doing so. Thus, Kesha may not assert a counterclaim for breach of the Prescription Agreement."
In her amended claim, Kesha argued that Dr. Luke's Kemosabe Records were in breach of contract because they refused to pay her royalties, but Dr. Luke's team alleged that it was Kesha who owed them $1.3 million in royalties herself.
"It is speculative, not justiciable, whether Sony's contract is ending and whether it will be able to assist after this month," responds the judge. "Furthermore, KMI [Dr. Luke's company] may not choose to exercise its options for future albums after the third is released. Finally, with respect to the Prescription Agreement, signed in November 2008, Gottwald's allegedly abusive behavior was foreseeable."
Kornreich also turned down Kesha's plea to end her contract with Dr. Luke under California's Seven Year Rule, which her attorneys wrote was designed "to protect young, newly discovered recording artists from this precise manner of exploitation in quasi-lifetime un-severable professional relationships, California labor law requires all music contracts to end within seven years of execution."
The judge nixed the Seven Year Rule request because the amended claim was filed in the Big Apple, not California, and it's a California law — not a New York or federal one. Kesha previously dropped her California lawsuit against the hitmaker to specifically focus on the New York case.
"The parties' choice of New York law should be enforced, unless the public policy of another jurisdiction has an overriding concern so strong that it trumps New York's strong public policy in maintaining and fostering its undisputed status as the preeminent commercial and financial nerve center of the world," Kornreich wrote. "Turning to the case at bar, the parties to the Gottwald Agreements could have provided that they would terminate in seven years. The parties, represented by sophisticated counsel, chose not to put such an explicit provision into the agreements. Thus, their choice of law should be enforced. Moreover, the single 1944 case cited by Kesha that mentions California's public policy in enacting 2855 does not demonstrate an overriding public interest that is materially greater than New York's interest in enforcing the parties' choice of New York law."