Lady Gaga, Katy Perry Involved In Kesha Court Case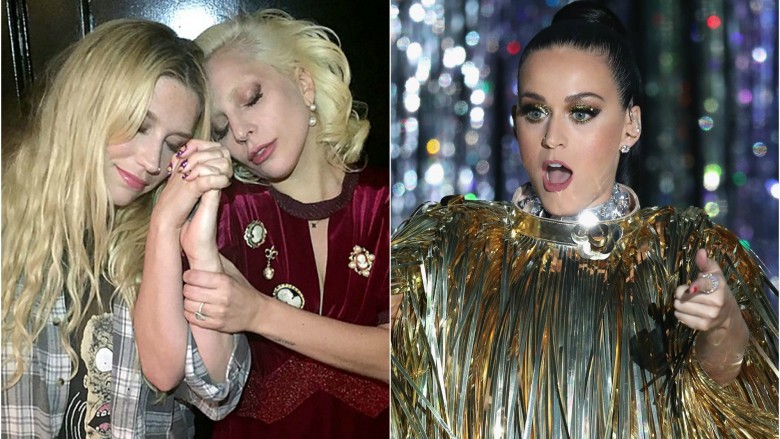 Instagram.com/p/BCL9_ibJFLG / Getty Images
Kesha's legal issues with producer Dr. Luke just got even more dramatic, and now fellow pop stars Lady Gaga and Katy Perry are involved.
As Nicki Swift previously reported, the "TiK ToK" singer dropped her sexual assault lawsuit against Dr. Luke on Aug. 1, 2016, but her case against him in New York is ongoing. The legal battle between Kesha and Dr. Luke—whose real names are Kesha Rose Sebert and Lukasz Sebastian Gottwald, respectively—began in October 2014, when Kesha filed a civil lawsuit in California accusing Dr. Luke of drugging and raping her, among other horrific claims. Dr. Luke countersued in New York, claiming breach of contract and defamation and denying all of Kesha's allegations.
In February 2016, a New York Supreme Court judge rejected Kesha's request for a preliminary injunction that would allow her to record without Dr. Luke. In April 2016, the same judge threw out a number of her claims due to lack of evidence and jurisdiction. Kesha's lawyers tried to appeal February's ruling in March 2016 and tried to get the hold in the California case lifted in May 2016. However, insiders told Rolling Stone her chances "did not seem promising." In August 2016, reports suggested a conflict of interest due to the judge in the New York case being married to a lawyer for Sony, but no action was pursued.
Now for the latest installment: new court documents in Kesha's New York case, obtained by E! News, reveal that the judge in the case received and sealed an April 2016 text message sent from Kesha to singer Gaga, and for reasons unspecified, Dr. Luke is allowed to share said text with not just Gaga, but also Perry. The context and contents of the message will remain sealed unless attorneys from both sides agree to reveal the message in court.
Gaga has been an outspoken advocate for Kesha, tweeting her support and telling Carson Daly, "I feel like she's being very publicly shamed for something that happens in the music industry all the time, to women and men. I just want to stand by her side because I can't watch another woman that went through what I've been through suffer" (via E! News).
Perry has remained mum on the situation. Some of her hits were produced by Dr. Luke, including "I Kissed a Girl," "Roar," and "California Gurls."