Inside Aaron Rodgers And Shailene Woodley's Relationship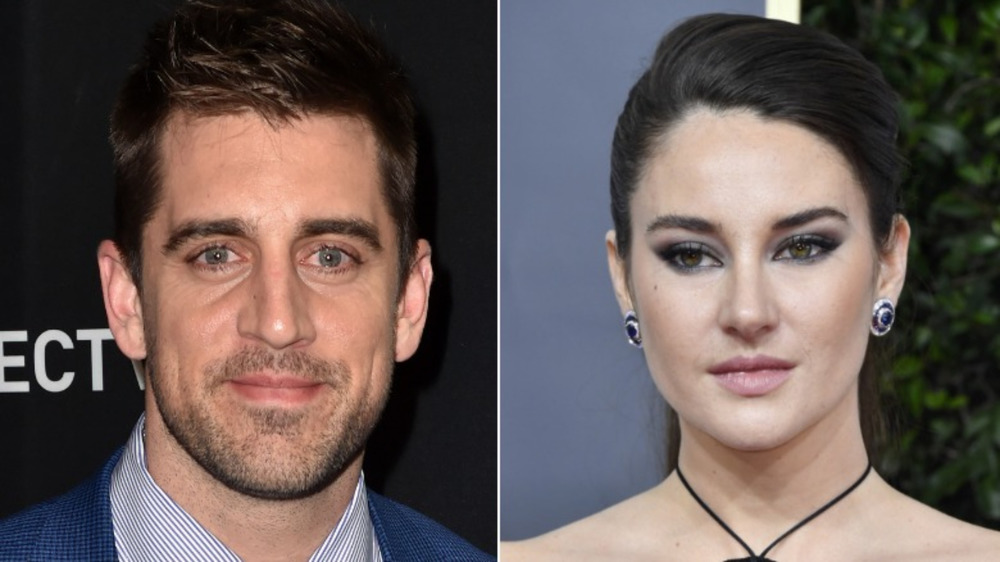 C Flanigan, Frazer Harrison/Getty Images
Back in July 2020, the news broke that race car driver Danica Patrick and Aaron Rodgers split up, which led fans to wonder what went wrong in their relationship. Soon after, she started sharing some cryptic quotes from a licensed marriage therapist and a relationship coach. In September 2020, the Green Bay Packers quarterback appeared to be thriving post-breakup, gushing over his "increased love of life." Sure, everyone copes with pain differently, but there's definitely a stark contrast in those approaches. Could that be because Rodgers already moved on to a new flame? Maybe.
Rumor has it that the Super Bowl champ is dating actress Shailene Woodley. However, there isn't a ton of solid evidence to support the claims. Wonderwall reported that the blind item Instagram account Deux Moi shared anonymous tips alleging that Rodgers and Woodley were dating. Adding more fuel to the fire are the claims that the football player and the Big Little Lies star have been an item since before he and Patrick confirmed their breakup. Sports gossip site Terez Owens claimed that Patrick actually introduced Rodgers and Woodley back when she was dating the quarterback herself. Apparently, Patrick is "devastated by Aaron's betrayal." 
Are Rodgers and Woodley even a couple though? Let's look into the evidence.
Aaron Rodgers and Shailene Woodley have been seen 'all over Green Bay'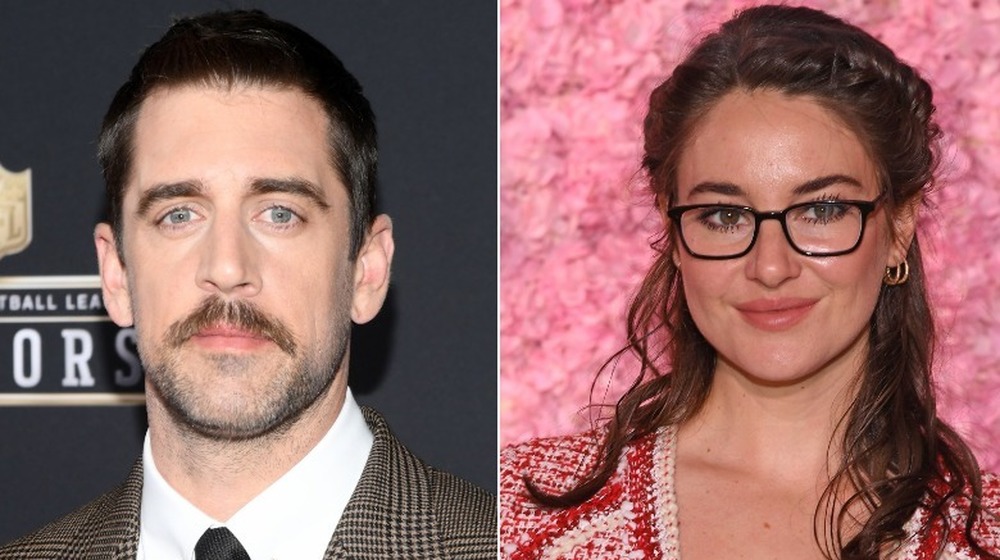 Jason Kempin, Pascal Le Segretain/Getty Images
A source chatted with sports website Awesemo's pop culture section, Side Action, and revealed: "Danica Patrick has learned a hard lesson this off season and that's to watch your back." This supposed insider said "Shailene Woodley has been spotted all over Green Bay." So, what's up with the alleged secrecy? Apparently, Aaron Rodgers wants to keep the romance private because "the timing may not add up" in relation to his previous relationship with Patrick. Supposedly Woodley and Rodgers were seen in Lake Tahoe in May 2020. Additionally, they reportedly "spent the majority of their off-season together in Colorado." 
It doesn't seem like any photos of the supposed couple have hit the internet, but Awesemo's Side Action did share screenshots of some social media posts that could link the Divergent star to the football player. One person alleged that their mother gave Woodley a coronavirus test so Woodley "could go to the Packer[s] game." The site also shared photos of Woodley sitting one row in front of Patrick and Rodgers during a concert at Red Rocks, but it's unclear when the photo was taken and if they actually attended the event together.
At this point, the romance is more hearsay than anything else, but could this be a case of "where there's smoke, there's fire"?
What do the fans have to say?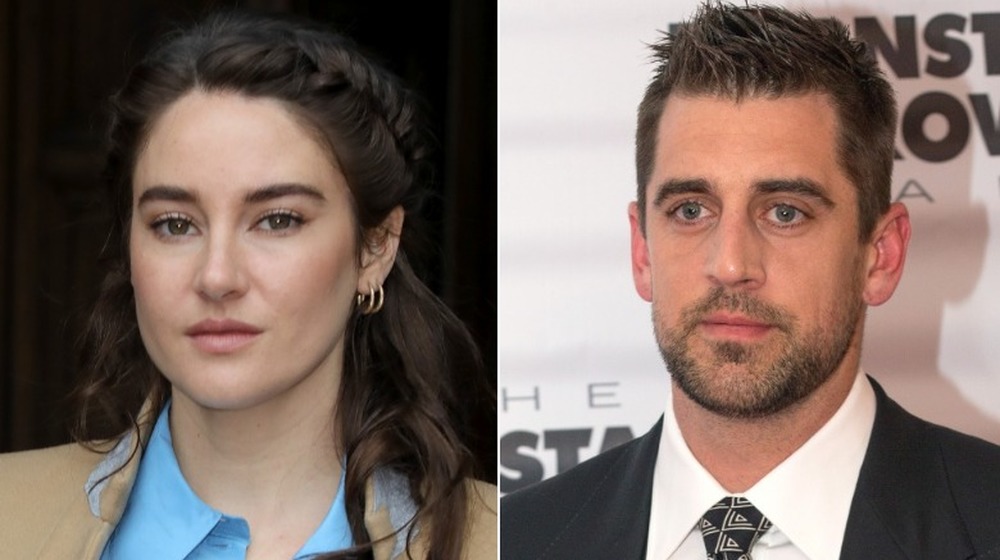 Pierre Suu, Joey Foley/Getty Images
After Terez Owens shared rumors that Aaron Rodgers and Shailene Woodley were getting mighty cozy (which came via its "tip box"), social media spread the news like wildfire. Internet users reacted with varying degrees of excitement, as they were torn between being Team Danica or Team Shailene. 
"@DanicaPatrick Don't worry hun, you're deserving of someone far better than that," one fan wrote in favor of the former NASCAR driver, adding, "Don't you look back at him for even a second." Meanwhile, in a since-deleted tweet, another outraged individual called for the public to "boycott any film with ... @ShaileneWoodley in it" (via Newsweek). Though the negativity trumped social media feeds, there were a few users who expressed joy over the potential coupling.
And social media continues to fuel the rumors in more ways than one. Newsweek reports that while, as of this writing, Woodley and Rodgers are not following each other on Instagram, Rodgers is still following his former flame, Patrick. For her part, Patrick appears to have moved on and unfollowed Rodgers shortly after the split. At this point, neither Rodgers nor Woodley have commented on the rumors, so it's likely both are actively trying to keep the fledgling relationship away from the public eye. We will have to wait and see how this one plays out on and off the field.