Val Kilmer Cancels Tour After Tongue Swells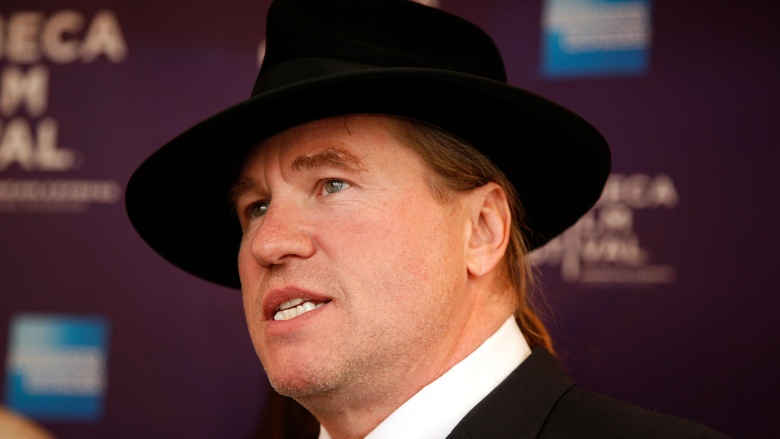 Getty Images
Val Kilmer reportedly had to cancel a tour after his tongue swelled so much that he had trouble speaking.
Radar Online reports that Kilmer, 56, had to call off a tour of his one-man play, Citizen Twain, after his speech became slurred and unclear due to a medical condition.
"I went into rehearsals down in Florida and I started having trouble with my speech," the Batman Forever star told the audience at a screening of Citizen Twain in Los Angeles on Nov. 10, 2016, according to the report. "Obviously I'm still recovering from it. My tongue swelled up and I canceled the tour...As I'm recovering I'm showing a movie so I don't have to talk. It's fun, I've been enjoying myself."
Audience members told Radar Online that Kilmer struggled not just with speech, but also with saliva, as he was drooling frequently throughout his talk.
Kilmer took to Facebook after the performance, writing, "I'm celebrating my health in public and sharing my best work with my community during these emotional times, and yet the press wrote last week was that I was 'denying the rumors of my illness...' What would they have me do? Dance in the streets? And why would I lie about something so glorious as a healing? What's the motive? Don't we have bigger fish to fry?" He added, "I'm still recovering my voice but I was raging in Pasadena when we filmed my play in 2013. I'm so glad I can contribute some laughs amidst all these tears."
As Nicki Swift previously reported, in late October 2016, Michael Douglas told press that Kilmer was suffering from oral cancer.
Kilmer claimed that Douglas was incorrect, announcing, "I love Michael Douglas but he is misinformed. The last time I spoke to him was almost two years ago, when I asked him for a referral for a specialist to get a diagnosis for a lump in my throat...I ended up using a team at UCLA and have no cancer whatsoever." He added, "I still have a swollen tongue and am rehabbing steadily."