The Truth About RuPaul's Drag Race's Gottmik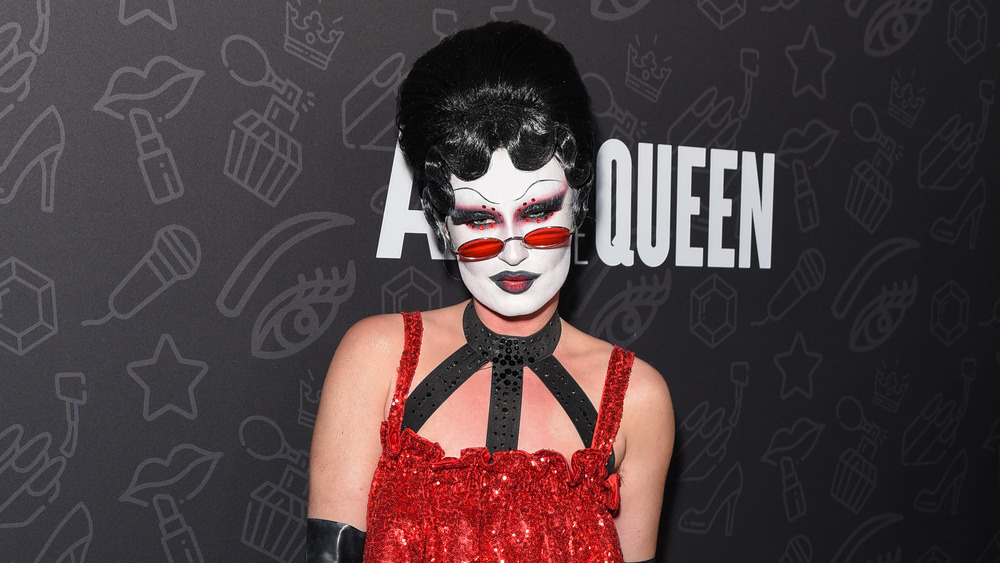 Presley Ann/Getty Images
As the 13th season of RuPaul's Drag Race is underway, the show is making headlines for a more inclusive roaster than in years past. In addition to RuPaul's change in slogan — swapping "Gentlemen, start your engines, and may the best woman win" for "Racers, start your engines, and may the best drag queen win!" — Ru is working on being more inclusive toward her trans and non-binary contestants, per Pink News. According to the outlet, the new language "recognizes the fact that not every contestant on the show is a cisgender man, and not all of their drag personas are specifically women," such as Gia Gunn who revealed her trans identity after her stint on show, but before coming back for All Stars 4. At the time, Ru changed her slogan to "ladies and gentlemen, start your engines," just for her.
Aside from RuPaul's new and carefully crafted catchphrase, season 13 made history for featuring the first transgender male contestant: Kade Gottlieb AKA Gottmik. Gottlieb, whose drag name is pronounced "got milk," is sure to be a fan favorite this time around, with his debut marking the show's most-watched episode ever, per Today. Keep scrolling for more details about Gottmik.
Gottmik is proud to be the first transgender man featured on RuPaul's Drag Race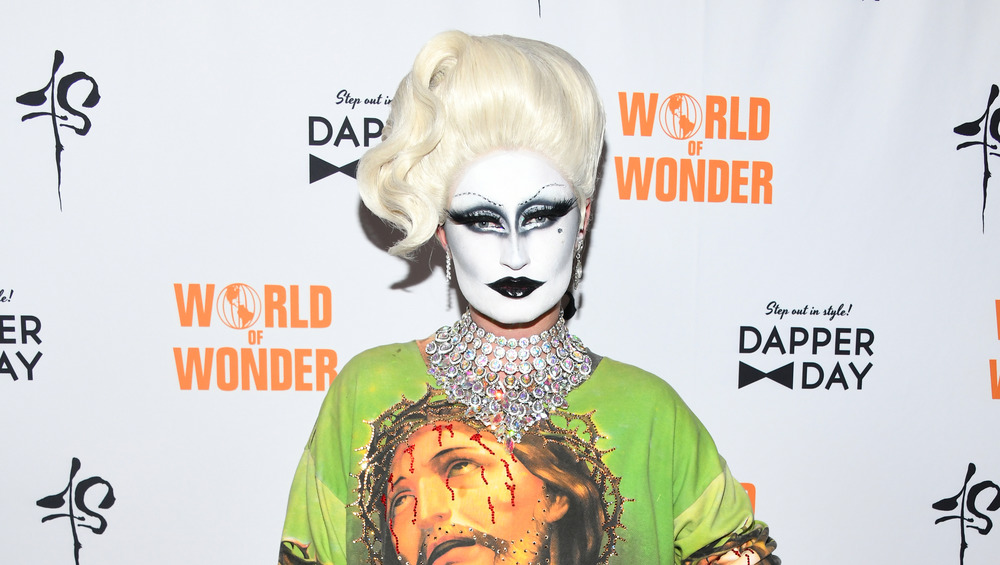 Araya Doheny/Getty Images
As the first transgender man to be featured on RuPaul's Drag Race, Kade Gottlieb is honored to educate the public on gender identity in a way some haven't seen before. "It might be one of the best days of my life hearing RuPaul say those words," Gottmik told the Today show's TMRW. "She's going keep pushing boundaries and she's learning and growing just like every single one of us. So I just can't believe that I am here to help be part of her journey with that."
He addressed that some may scratch their heads as Gottmik transitioned from female to male, yet performs in drag as the typical gender for the sex he was born with. "So many people all the time, even when they're nice, are kind of just confused by it because it is [a] different concept I guess," he explained. "But to me, it's so weird that a lot of people can't wrap their heads around it because... I'm literally just a man in a wig ... like every single other guy that's there. Just because before you even heard of me or met me I was born a girl once upon a time, it, like, blows your mind or is too much for you and you can't handle it? That actually is what is a little confusing to me." Hopefully, Drag Race will be the kind of platform that would have benefitted Gottlieb when he was a kid. 
The LGBTQ community helped Gottmik realize his true identity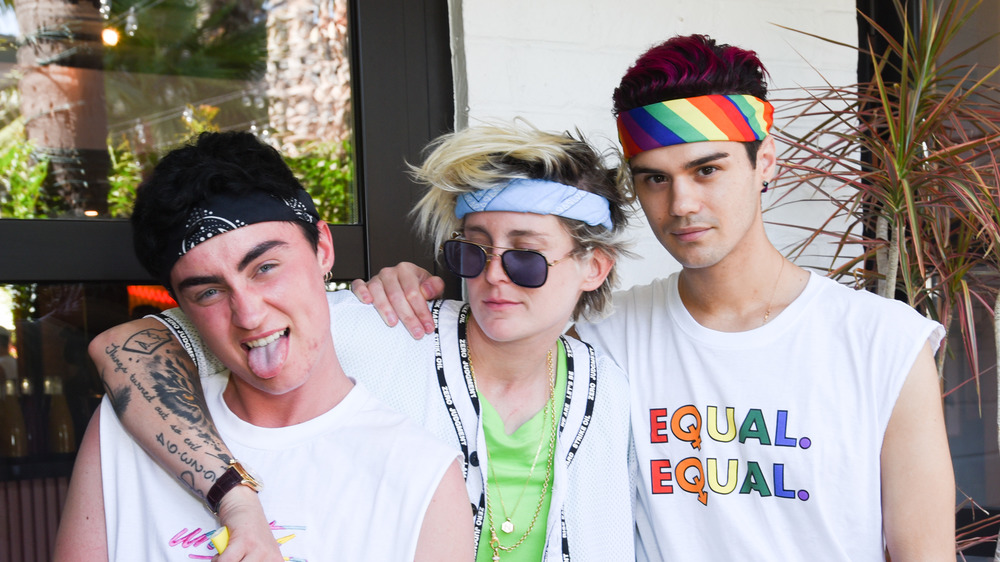 Presley Ann/Getty Images
From a young age, Kade Gottlieb knew he wasn't like the girls he grew up with. "My whole life, I felt very ... trapped in the wrong body," the Arizona native explained to TMRW. He especially struggled when he hit puberty and his relationship with men changed, but it wasn't until Gottlieb moved to Los Angeles when his understanding of his gender identity "really clicked" thanks to the LGBTQ community.
"I started meeting a lot of trans women who taught me about the trans experience and the second I heard of the trans definition for the first time, I was like, that is where I am," he explained. However, Gottlieb still resonated with femininity and didn't see another man like himself in the media. "But one day, I just woke up and said to myself, 'Every single one of your cisgender male friends are the most feminine people you've ever met in your life. And they're men. Like, just because you were born a girl once upon a time ... you're still allowed to be a feminine guy, too.'" 
He continued to explain that "drag and gender are two different things," adding, "Monica Beverly Hills said it the best when she said, 'That trans is who I am and drag is what I do.' Drag is drag and gender is gender. There's nothing more I really need to say about it." Not only is Gottlieb making history, but he is well aware of the importance of his role.