The New Lip-Sync Twist Happening In RuPaul's Drag Race: Season 13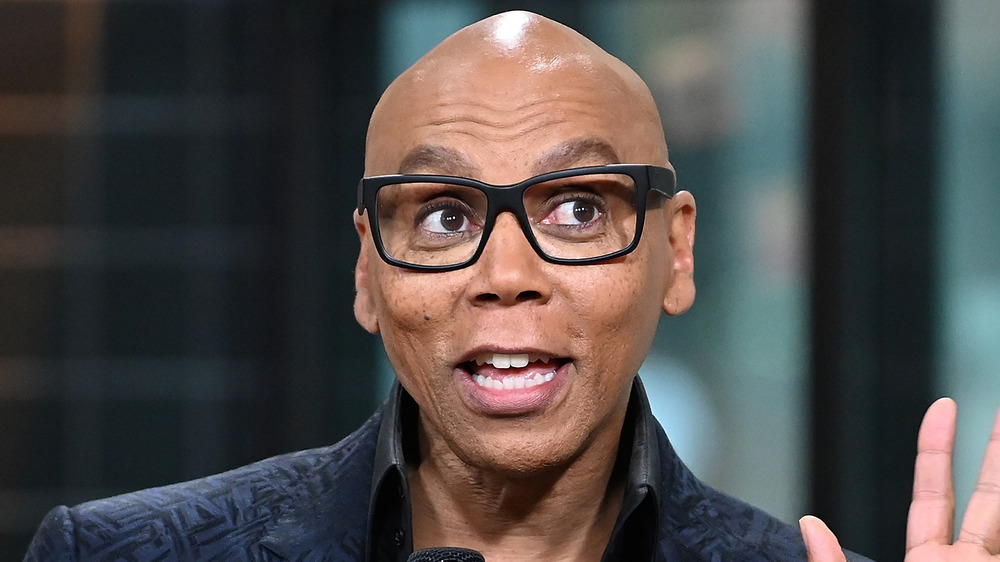 Slaven Vlasic/Getty Images
Like a well-oiled machine that includes death drops, RuPaul's Drag Race is "back, back, back again" for yet another season! Just when the highly enjoyable — if Sherry Pie after-tasting — Season 12 had entered our rearview, Season 13 of the mega-popular wig and Emmy-snatching reality competition has been announced. On Jan. 1, 2021, the New Year will apparently begin with a new batch of queens competing to become America's Next Drag Superstar. And in the process, win over millions of new fans and exponentially increase their Instagram follower count. Fans have been treated to an extensive "Meet the Queens" preview ahead of its New Year's Day premiere. In addition, Drag Race has announced, per TV Line, that Season 6 of RuPaul's Drag Race: All Stars has been ordered by VH1 with a cast list coming soon. Yas! 
It seems that just when one season of Drag Race ends, another begins (and a third one in a different country, for that matter). And we can't wait for our (Ivy) winters to become a little brighter with 13 new queens competing for the crown. But naturally, a twist has already been announced. This is RuPaul's Drag Race after all!
Yup: In December 2020, RuPaul teased a new season premiere format change-up that will "make you flip," as the venerable host promises in its first trailer. It's sure to get this season off to a dramatic, amazing start. Scroll down to see how RuPaul's Drag Race is shaking up Season 13!
The RuPaul's Drag Race Season 13 premiere will be six times as 'sickening'
So what's the RuPaul's Drag Race Season 13 twist that Mama Ru has already announced? In its first trailer, which dropped on Dec. 11, 2020, RuPaul informs the queens that they "must immediately go head-to-head on the main stage to defend their place in the competition with six lip syncs for their lives." Wait, what?
Yes, apparently the new season will start with a bang, and some well-coordinated splits, with six (yes, six) lip syncs from the jump. "It's time to bury these girls," contestant Tina Burner says in a confessional, per Entertainment Weekly. Contestant Symone promises, "She is here to play and slay." The showdown between two competitors, mouthing the words to a pop hit while dancing their wigs off (sometimes literally), is the bread and butter of RuPaul's Drag Race. So we can't wait.
Meanwhile, as EW reported, VH1 filmed Season 13 as one of the first TV series to return to regular production amidst the coronavirus pandemic. So strict safety measures, including cast quarantines, social distancing and literal panels on the judges' panel, have been put in place. "Drag makes me f***ing happy," contender Kahmora Hall, member of the iconic drag house that includes Season 12 champion Jaida Essence Hall, told EW. "Everyone needs something to cheer them up ... we're still going through a pandemic. We're the pillars of life that people need." We can't wait for RuPaul's Drag Race Season 13!