The Real Reason Alec And Hilaria Baldwin Are Living Apart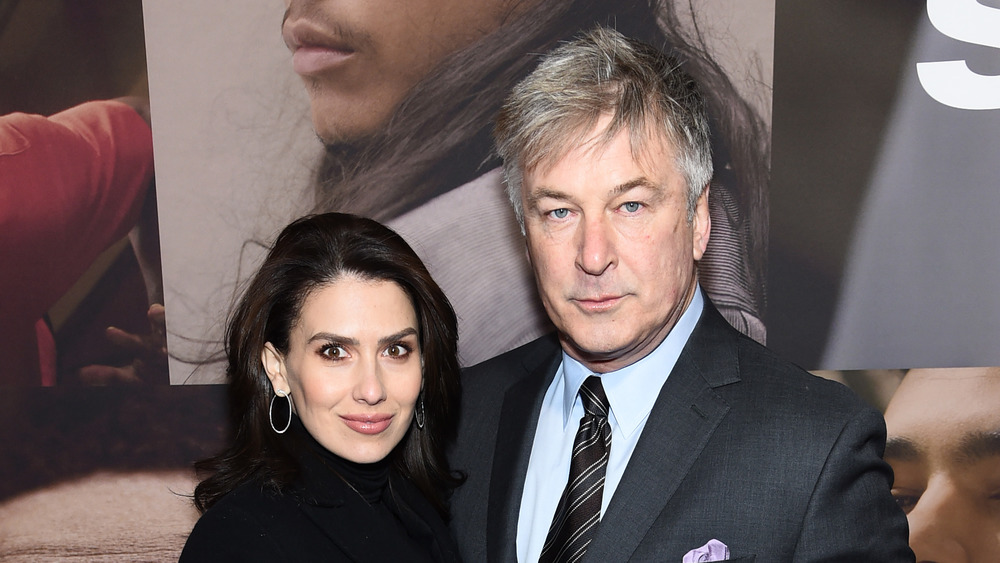 Jamie Mccarthy/Getty Images
Uh-oh. Could there be trouble in paradise for celeb couple Alec and Hilaria Baldwin? 
As reported by Page Six, the married couple and parents of five young kiddos are currently living apart — but it's not what you think. The report comes on the heels of the scandal in which it was uncovered that Hilaria, born Hillary Hayward-Thomas, was not born in Spain but rather Boston, Mass. News of the presumed farce spread like wildfire across many social media platforms and left the Baldwins in a precarious situation as they tried to explain themselves. The obvious discrepancies in past published magazine articles, interviews, etc. that clearly led people to believe that Hilaria was a native of Spain were all in question. 
While Hilaria took to The New York Times in an attempt to set the record straight, that left some even more confused than they were to begin with, Alec went a very different route. Lest we forget the social media rant in which he passionately defended his wife and muttered rather disturbingly that fans should "consider the source." But Page Six is citing yet a different reason for the split household.  
So what could be the reason the couple is opting to live apart? Keep reading to find out!
The couple is living apart due to COVID-19 precautions
Jamie Mccarthy/Getty Images
COVID-19 is the reason for the famous couple living apart, according to Page Six.
Several days before the very public scandal rocked the couple's world, Alec Baldwin went on the record in an Instagram video admitting that he was not currently residing with his family in an effort to keep them all safe. "I'm here in this guesthouse that's near our house, that I'm staying in when I'm quarantining. I go into New York and work a little bit and come back and have to quarantine here for a few days. It's not a lot of fun," the actor confessed.
A source for Page Six echoed those same claims stating that Alec is quarantining away from his wife and five young children at a rental property located in Amagansett while he travels back and forth to New York City to film an upcoming work project.
And there ya have it, folks. Don't count this couple out, just yet!