What Cody Simpson's Sister Just Revealed About His Relationship With Miley Cyrus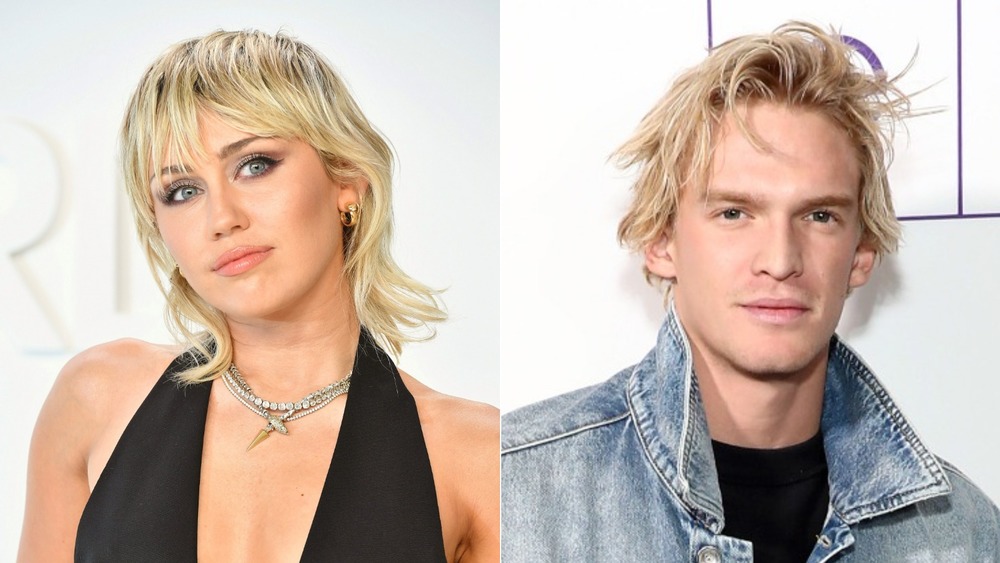 Amy Sussman, Cindy Ord/Getty Images
Following Miley Cyrus and Cody Simpson's breakup, sources told E! News that the couple's separation came amicably, as both singers had opposite plans for their lives. "Cody felt like he was in a different place and wanted to be single. Miley started to get busy working on new music and their relationship fizzled out," claimed the source.
Cyrus and Simpson's relationship took up the greater portion of 2020, officially ending in August of that year, according to TMZ. Once news broke of the split, Cyrus took to Instagram to tell the truth behind their breakup.
"It came out that me and my boyfriend have broken up," said Cyrus in an Instagram Live, according to Elle. "It was confirmed by a 'reliable source' even though no one is reliable in a relationship except the individuals who are participating in it. But right now, two halves can't make a whole, and we're individually just working on ourselves to become the people that we wanna be, like everybody else at this age."
Now, Simpson's sister is revealing more details into the relationship between her older brother and the former Disney star.
Miley Cyrus and Cody Simpson were 'practically living together'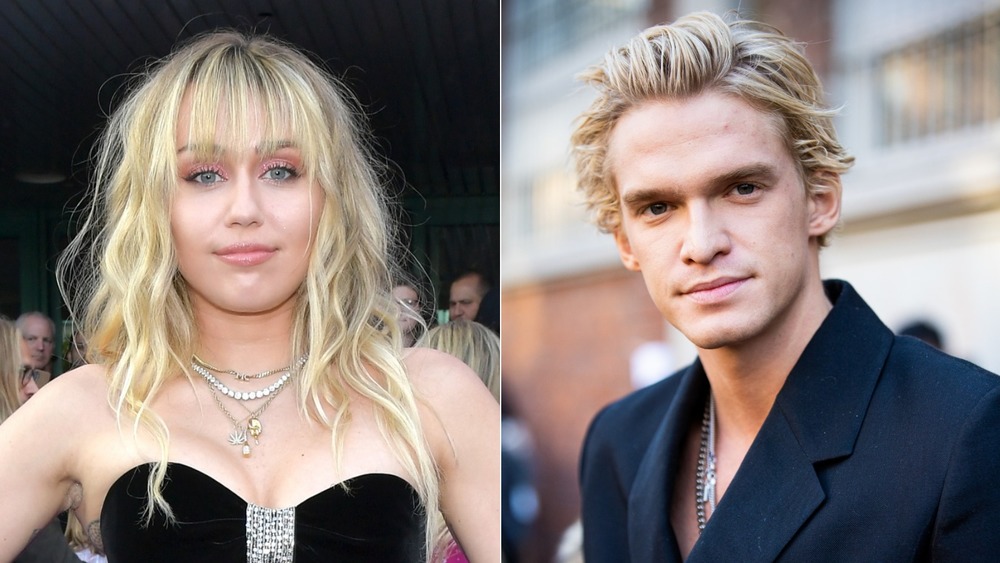 Amy Sussman, Claudio Lavenia/Getty Images
Appearing on Australia's I'm a Celebrity...Get Me Out of Here! in January 2021, singer Cody Simpson's younger sister Alli, who is a model in Australia, spoke out about her brother's relationship with Miley Cyrus. "I'm a protective sister but I've also met her a bunch of times and she's been nothing but beautiful to me," Alli said (via E! News). "I'm not gonna like judge on what I read or see and stuff, I'm only gonna go off what Cody says and he loved what they had."
The model admitted that the couple began getting aggravated with headlines about their relationship and its validity, revealing that Simpson and Cyrus were so close they were "practically living together" during quarantine. 
The younger Simpson sibling also confirmed that the relationship that lasted just short of a year was totally legit, and that headlines claiming otherwise were simply gossip. In Cyrus' Instagram Live spiel about her breakup, the Bangerz artist warned (via Elle), "Don't make it some drama story if next week we're out hanging out or getting pizza. We've been friends for 10 years and we're gonna continue to be friends."