Almost 23% Of People Think This Is Who Miley Cyrus Should End Up With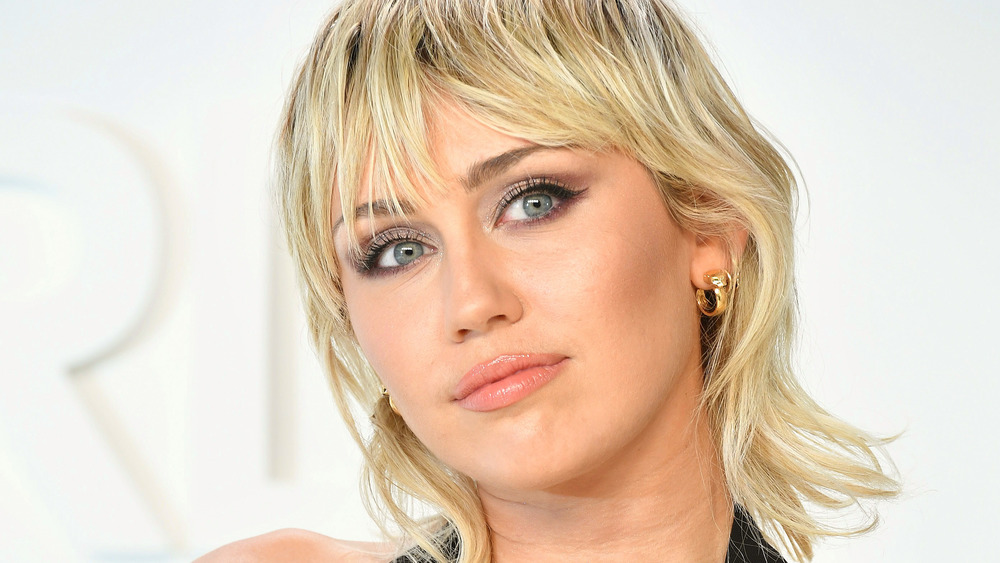 Amy Sussman/Getty Images
Miley Cyrus and Liam Hemsworth have only been separated for a year-and-a-half, but that has not stopped fans from following the "Midnight Sky" singer's love life pretty closely. From her comments to Howard Stern about having FaceTime sex during quarantine to her dating (and breaking up with) Cody Simpson after her divorce, Cyrus' romantic relationships have always been in the public eye. With that in mind, Nicki Swift conducted a poll to find out who fans wish Miley Cyrus would end up with — and there is one person fans dig the most: Patrick Schwarzenegger, the eldest of Arnold Schwarzenegger and Maria Shriver's sons.
Patrick and Cyrus broke up in 2015, before the Grammy nominee rekindled her relationship with Hemsworth. However, fans will be disappointed to learn that Patrick has been dating Abby Champion since 2016, so it does not seem likely that he and Cyrus will rekindle things anytime soon, even though 22.73% of Nicki Swift's 607 respondents hope they will! But, if Patrick is out of the question, who should Miley Cyrus end up with instead?
Some fans still hope Miley Cyrus and Liam Hemsworth will reconcile
Kevin Mazur/mg19/Getty Images
After breaking up, getting back together, getting married, and getting divorced, Miley Cyrus and Liam Hemsworth seem done with their relationship for good. Yet, while Cyrus' The Last Song co-star was not an option in the Nicki Swift poll, more than a dozen people still wrote in his name. (Their love story spanned years, so fans are clearly invested!)
Other choices from the poll included Nick Jonas, who brought in 18.12% of the vote, as well as former One Direction member Harry Styles, with 15.49% of fans supporting the potential match. But, considering the fact that Jonas is happily married to Priyanka Chopra, we cannot imagine he and Cyrus will be getting back together anytime soon. Just over 14% of fans shipped Cyrus with model Cara Delevingne. Meanwhile 10.71% of fans shipped her with singer Shawn Mendes, another person who is currently off the market.
Of course, these polls are all in good fun, and Cyrus is going to keep "just being Miley," which means dating whoever she wants!