The Truth About Kris Jenner And Kyle Richards' Friendship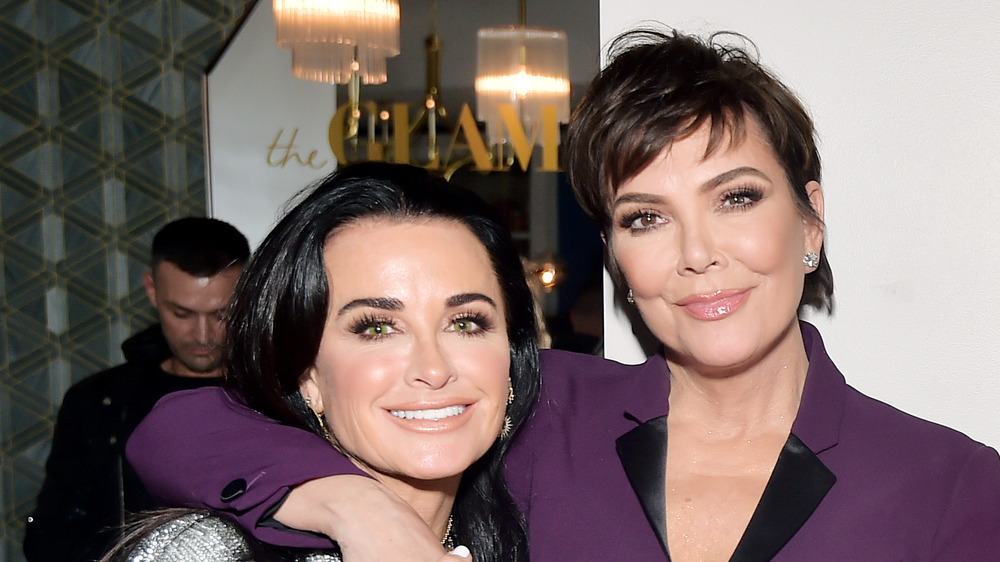 Stefanie Keenan/Getty Images
In addition to her matriarch role on Keeping Up With The Kardashians, Kris Jenner has always had close ties to the cast on The Real Housewives of Beverly Hills. In September 2020, Housewives executive producer Andy Cohen sent fans into a frenzy when he discussed the possibility of Jenner joining the L.A. franchise. "I got so many DMs and tweets saying Kris should join the Housewives — she is great friends with Kyle [Richards], this should happen, make it happen," Cohen said on Radio Andy. "I think it would be a huge get." The Bravo host shared how "connected with the cast" Kris is, with her already being "good buddies with Kyle" and knowing "everyone" on the show (via Entertainment Weekly).
In March 2017, Kyle spilled on her history with Kris. "I've known Kris for so many years, forever, when all the kids were babies and my nieces Paris and Nicky were friends with Kim and Khloe and Kourtney," Kyle shared on New Zealand radio station The Edge (via Bravo). "So I've known them forever and it's nice to have friends we've known each other before all this — before I was a Housewife and before Keeping Up with the Kardashians and all that. So we just love to hang out and laugh." 
The two reality stars have a bond that spans generations. "She knew my mom and so she'll talk about my mom and she's just a lot of fun," Kyle added. "Always very supportive of me and my family, so it's nice." Read on for more details about this friendship. 
Kyle Richards considers Kris Jenner to be "family"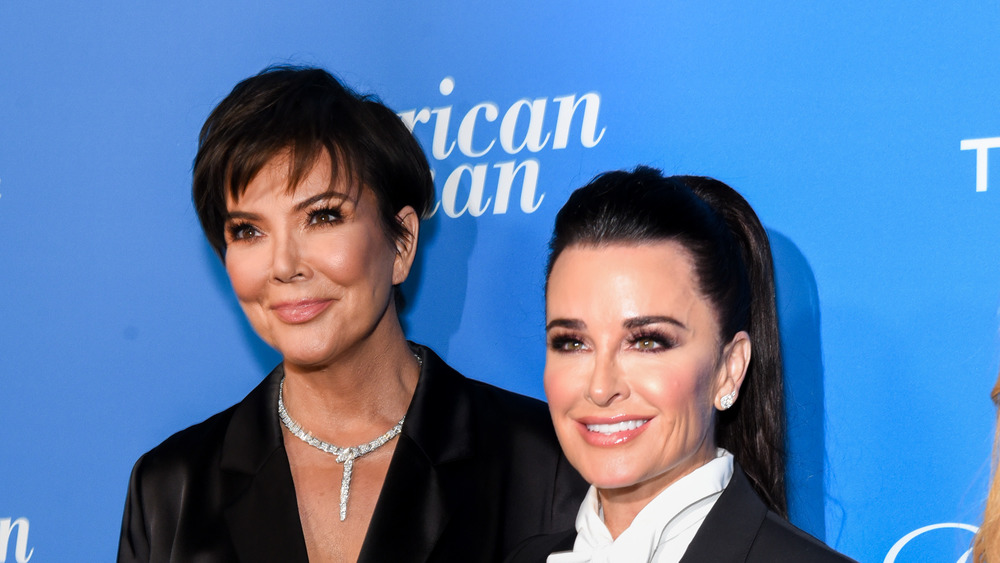 Presley Ann/Getty Images
In July 2017, Kris Jenner shared a photo with Kyle Richards from their trip to Paris. "BFFs for decades @KyleRichards so makes sense that we are hangin in the South of France," the KUWTK star captioned the pic. In May 2019 while speaking with People, Kyle dished on how close she and Kris became after spending decades together. "I have photos of Kris coming to my baby shower when I was pregnant with [22-year-old] Alexia," Kyle shared. "We've known each other for a long time!"
The RHOBH star praised the momager of six for being such a great friend after how famous and wealthy they've each become over the course of their careers. "Kris is an incredible friend," Kyle declared. "She is unbelievably supportive. For someone who has so much going on in her life, she never forgets anything... She has been so good to me, so thoughtful. She is like family." With Kris' show filming its final episode in January 2021, it's nice to know the warm welcome she would receive if she ever considered joining her BFF over on The Real Housewives of Beverly Hills.