The Real Reason Armie Hammer Quit His New Film With Jennifer Lopez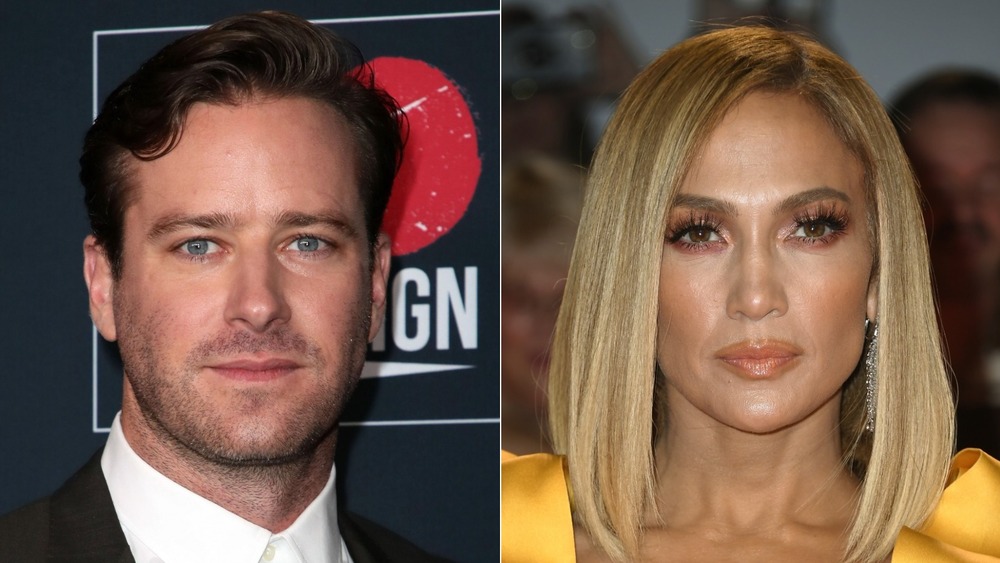 David Livingston, Frazer Harrison/Getty Images
Armie Hammer may be a successful actor thanks to his performances in films like 2010's The Social Network and 2017's Call Me by Your Name, however, he's also someone who occasionally finds himself in scandalous situations. And that's nothing new for the star. Even as a child, he ran a naughty business, and when he got older, he ended up getting himself arrested. Hammer found himself in trouble again in January 2021, which resulted in him backing out of a movie that he was supposed to star in with Jennifer Lopez.
According to The Hollywood Reporter, "Pitch Perfect director Jason Moore is helming Shotgun Wedding," which Deadline explains would have seen "Lopez and Hammer ... play a couple who gather their lovable but very opinionated families for the ultimate destination wedding just as they begin to get cold feet about their relationship. If that wasn't enough of a threat to the celebration, suddenly everyone's lives are in danger when the entire party is taken hostage."
So, why would Hammer give up the opportunity to appear alongside one of the biggest stars in the industry? Read on to find out!
Armie Hammer's 'graphic' messages have stirred up trouble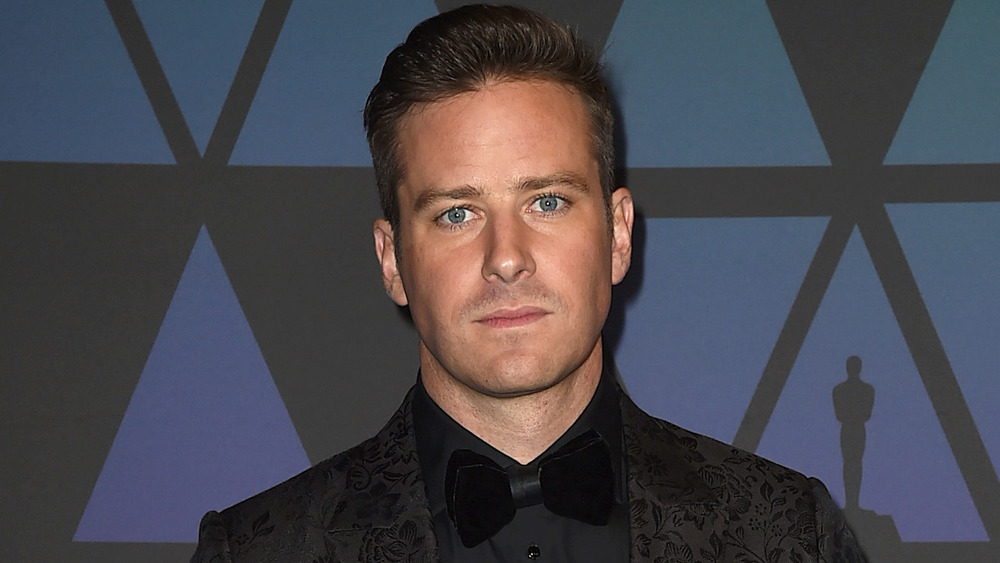 Kevin Winter/Getty Images
In January 2021, Armie Hammer was likely looking forward to starring in Shotgun Wedding with Jennifer Lopez. However, that was the same month that he turned heads when "alleged graphic social media messages detailing his private life were leaked," per People. The Sun reported that those messages included mentions of "'cannibalism,' sex acts, and 'drinking blood.'"
In turn, Hammer decided that it was best to step away from the movie. "I'm not responding to these bulls**t claims but in light of the vicious and spurious online attacks against me, I cannot in good conscience now leave my children for 4 months to shoot a film in the Dominican Republic," he said in a statement (via People). He added, "Lionsgate is supporting me in this and I'm grateful to them for that."
Indeed, a spokesperson for the film told People: "Given the imminent start date of Shotgun Wedding, Armie has requested to step away from the film and we support him in his decision." According to Entertainment Weekly, the movie is still scheduled to forge ahead and the role that Hammer was set to play will be filled by another actor who likely hasn't been involved in any recent scandals.