The Untold Truth Of Andrew Yang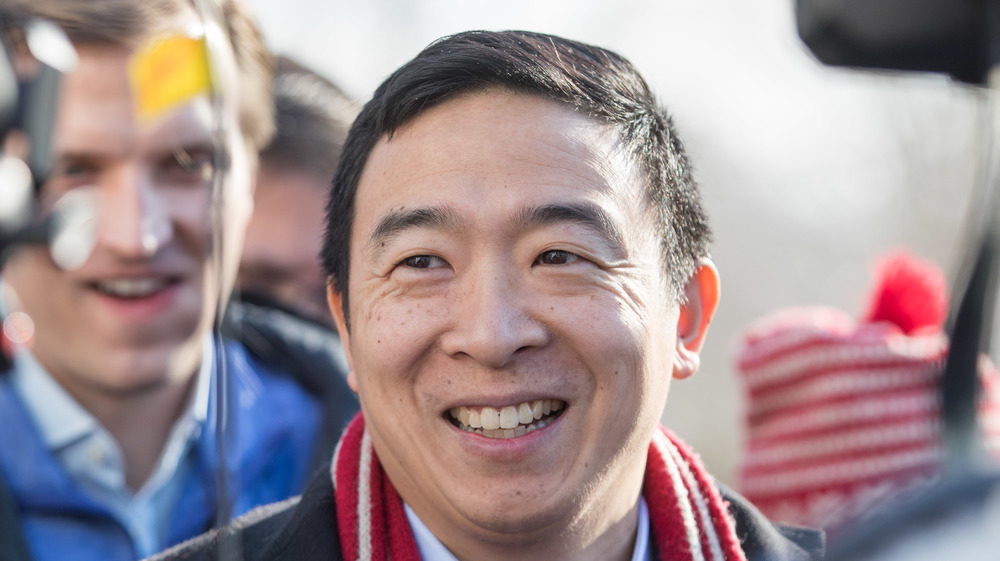 Scott Eisen/Getty Images
Andrew Yang, an American entrepreneur, announced his bid to run for the mayor of New York City via Twitter in January 2021. In the heartwarming video clip, Yang begins by saying, "New York City always felt like the center of the universe." No wonder he wants to be its mayor!
Yang shared that he grew up an hour north of New York and eventually moved to Morningside Heights on the West Side of Upper Manhattan. He said he fell in love in New York with his wife, Evelyn, and had their two sons there. It's obvious Yang is a family man and a New Yorker through and through, but there's so much more to this impressive man than he shared in his Twitter video.
Yang's parents moved to the United States from Taiwan, according to CNN. Yang himself went on to attend Brown University, where he earned a Bachelor's degree in Economics. Then he attended law school at Columbia University, so he's certainly a smart cookie and has the net worth to prove it.
Yang might not be an unfamiliar face, especially to Democrats; he ran as a 2020 U.S. presidential contender, according to NBC News. And even though his first presidential campaign wasn't a success, it put Yang on the political map in a major way. Keep reading to find out about this remarkable New Yorker. 
Andrew Yang calls his brief law career "the five worst months of my life"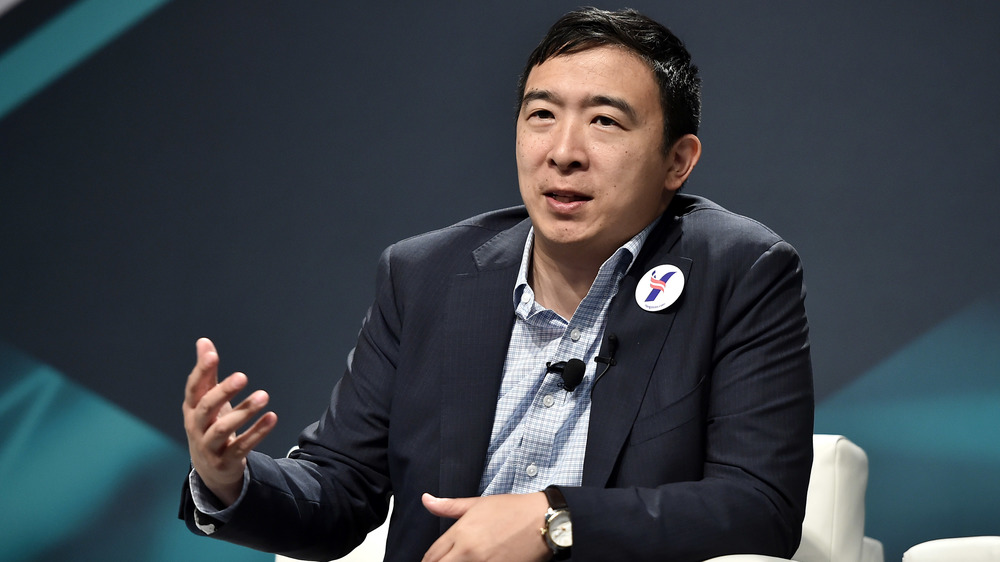 Steven Ferdman/Getty Images
Andrew Yang landed a job at the prestigious law firm Davis Polk & Wardwell at 24, according to The Washington Post, and left after five months. He called the time "the five worst months of my life."
Yang continued his unconventional journey and began a career in startups. Some flopped but he eventually hit success with a test-prep company which he sold in 2009 to Kaplan for over $10 million, according to CNN. This wasn't the end of his work; he then founded a non-profit, Venture for America, which focused on matching recently graduated students with startups. Yang wound up making such an impression that in 2021, President Barack Obama named him a "Champion of Change" and a "Presidential Ambassador for Global Entrepreneurship," per CNN.
Yang wrote the book, Smart People Should Build Things: How to Restore Our Culture of Achievement, Build a Path for Entrepreneurs, and Create New Jobs in America, which was published in 2014. He wrote a second book, The War on Normal People, which was published in 2018. Following these publications, things picked up in a major way for Yang in February 2018, when he announced his bid to run for president.
Andrew Yang wanted to use holograms to campaign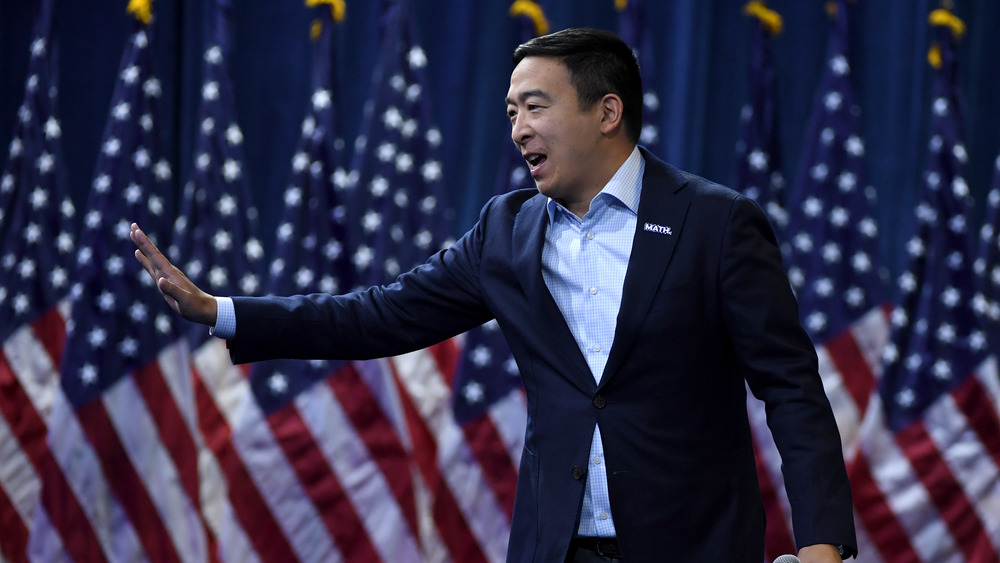 Ethan Miller/Getty Images
Considering Andrew Yang wasn't as famous as many other contenders going in the 2020 Democratic primary, his campaign performed very respectably. The New York Times called him the "Internet's favorite candidate" and it's not hard to see why.
Yang unveiled a plan in April 2019 to use holograms of himself so that he could campaign in several places at once, according to CNN. Yang shared the plan with TMZ LIve, in a clip shared to Twitter, and the outlet showed a clip of Yang campaigning with a hologram of rapper Tupac Shakur. "I was doing a demo of what a hologram would consist of in order to send the hologram me to campaign in Iowa and other battleground states," Yang explained. Talk about innovative campaigning! Yang even garnered support from mega-celebs like Dave Chappelle, who became a member of the "Yang Gang."
Yang suspended his presidential campaign in February 2020, according to CNN, and wound up joining the CNN network as a political commentator shortly after. With all of this experience under his belt, it's no wonder Yang is joining the mayoral race for New York City and, judging from his ambitions, we wouldn't be surprised to see a presidential run again in his future!