Andy Reid: The Chiefs Head Coach Earns More Than You Think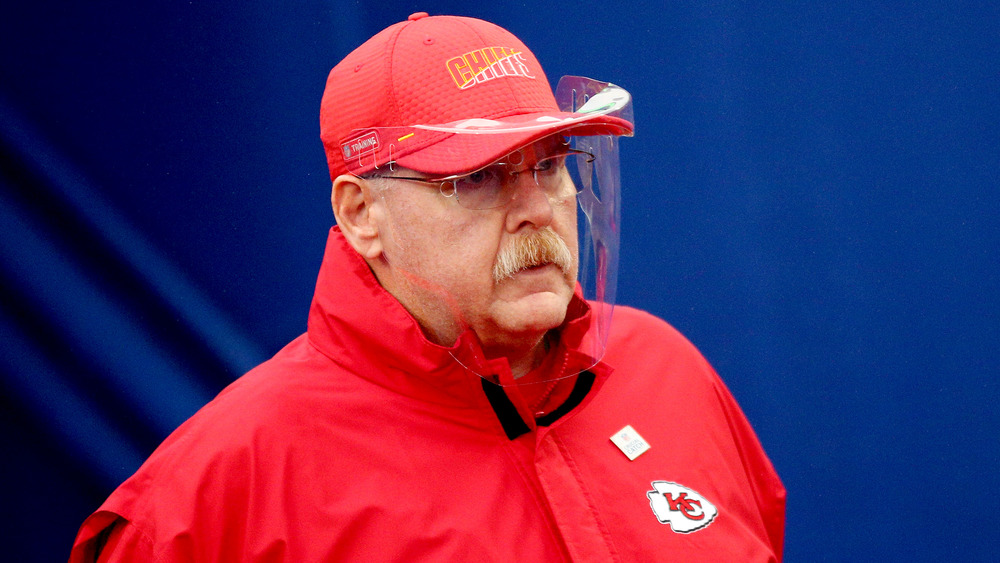 Bryan Bennett/Getty Images
The 2021 NFL Playoff Bracket is heating up with the Kansas City Chiefs representing the AFC West Division against the Cleveland Browns on Jan. 17, 2021. The Chiefs have the best record in the AFL, whereas the Green Bay Packers have the best record in the NFL. Both are predicted to face off against each other at the Super Bowl on Feb. 7, 2021 per ESPN. Of course, the Chiefs' success can be attributed to its head coach Andy Reid, who is universally loved by players on the team and in the league.
Reid joined the Chiefs in 2013, agreeing to a five-year deal that included "authority over all football decisions," per USA Today. The then 54-year-old left the Philadelphia Eagles after 14 seasons after unsuccessful attempts at Super Bowl glory. It would make sense then that Reid would want to make history with the Chiefs this year — and the team is paying him big bucks to do so.
Andy Reid's salary is on par with top-tier NFL head coaches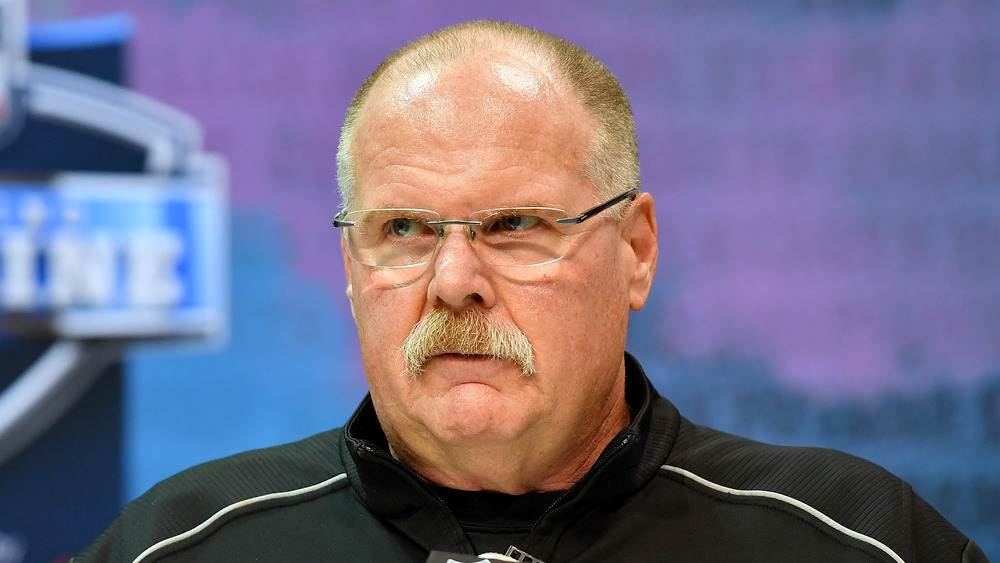 Alika Jenner/Getty Images
According to NBC Sports, NFL coaching salaries are not always publicly disclosed for fear of avoiding perceptions that coaches are overpaid and decreasing the likelihood of disrupting the market for future contract talks. This is why details of Andy Reid's six-year contract extension in September 2020 was never made public. However, Reid is reportedly one of the highest-paid coaches in the league and makes about $10 million per season, according to Sports Illustrated.
Reid's estimated salary was revealed by Sports Illustrated, which stated he now belongs on the list of other head coaches — including San Francisco 49ers's Kyle Shanahan, New England Patriots' Bill Belichick, New Orleans's Sean Payton and more — in the eight-figure club. 
Although Reid's $10 million salary has never been publicly confirmed, it is one of the highest estimates from football insiders who had previously estimated he earned between $7.5-8 million per season via Sports Illustrated. The eight-figure sum will undoubtedly grow if Reid is able to win the Super Bowl with the Chiefs in February.